What is GM LAAM EPC?
GM SAAB EPC is a catalogue of original spare parts and accessories for cars, jeeps and minibuses manufactured by General Motors for the markets of Latin America, Africa and the Middle East. The catalog contains illustrations of components and assemblies of cars, which, depending on the selected model shows all the parts belonging to them. Also, for the selected model of General Motors cars, you can choose the number of original accessories.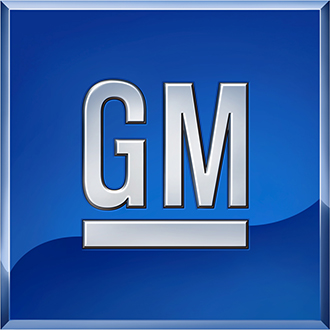 GM LAAM EPC Support Operation System:
Win10 x64, Win10 x64, Win7 x64, Win7 x32, Win8.1, WinVista, WinXP
– CPU: Pentium/Athlon 2 GHz or higher
– RAM: 512 MB of system memory
– Hard Drive: 25 GB of available space
– Optical Drive: DVD-ROM
GM LAAM EPC Support Languages:
Bulgarian, Czech, Danish, German, Egyptian, English, Spanish, Finnish, French, Croatian, MAgyar, Italian, Japanese, Korean, Dutch, Norwegian, Polish, Portuguese, Romanian, Russian, Slovak, Slovenian, Swedish, Thai, Turkish, Thai, Taiwanese
General Motors LAAM covers the folowing makes:
Buick
Cadillac
Chevrolet
GMC
Hummer
Light Truck
Lt Truck Buick
Lt Truck Cadillac
Lt Truck Chevrolet
Lt Truck GMC
Lt Truck Oldsmobile
Lt Truck Pontiac
Medium Truck
Oldsmobile
Opel
Pontiac
Saab
Saab Exchange
Saturn
Suzuki
General Motors GM LAAM Parts Information:
1976-current parts information for passenger vehicles, light trucks, vans and etc (spare parts included). Buick, Cadillac, Chevrolet, GMC, Hummer, Light Trucks, Medium Trucks, Oldsmobile, Opel, Pontiac, Saab, Saturn of Latin America Market.
General Motors Accessory Catalogue.
General Motors LAAM Benefits:
Fast, error-free part lookups by part name or part number and access to detailed illustrations.
Part history and supersession data helps you order the most current parts and reduce your obsolete parts inventory.
Integration of parts lists with your in-house inventory system saves time and reduces errors.
General Motors LAAM Features:
VIN/POC decoding and filtering displays vehicle-specific parts information.
Vehicle and group indexes.
Links between text and illustrations.
Bookmarks enable an easy return to parts information.
Zoom feature for instant access to enlarged images.
Instant access to your in-house inventory system.
Capacity to customize parts data by adding your own notes.
Online help screens minimize new user training time.
Online demonstrations show the most effective usage of major functions.
Print high-quality text and illustrations.
General Motors LAAM Covering Area:
GM LAAM AFRICA DATA ACCESS
GM LAAM AFRICA LOCAL CONTENT
GM LAAM ARGENTINA DATA ACCESS
GM LAAM ARGENTINA LOCAL CONTENT
GM LAAM CHILE DATA ACCESS
GM LAAM CHILE LOCAL CONTENT
GM LAAM COLOMBIA DATA ACCESS
GM LAAM COLOMBIA LOCAL CONTENT
GM LAAM ECUADOR DATA ACCESS
GM LAAM ECUADOR LOCAL CONTENT
GM LAAM MEXICO DATA ACCESS
GM LAAM MIDDLE EAST DATA ACCESS
GM LAAM MIDDLE EAST LOCAL CONTENT
GM LAAM SOUTH AFRICA DATA ACCESS
GM LAAM SOUTH AFRICA LOCAL CONTENT
GM LAAM VENEZUELA DATA ACCESS
GM LAAM VENEZUELA LOCAL CONTENT
General Motors LAAM Free Download:
GM LAAM EPC 2017.02 | 21.92 GB
This post is from China OBD2, Chinaobd2 is a leading supplier of all kinds of Car Diagnostic Tool, Truck Diagnostic Tool, OBD2 Code Reader, Car Key Programmer,ECU Chip Tunning,etc. The main popular diagnostic tools for workshop are:Vag COM, VAS5054A, GM Tech2, iProg+ Programmer, Orange 5 programmer, Scania VCI3, etc.
How useful was this post?
Click on a star to rate it!
Average rating / 5. Vote count:
This Post:
General Motors GM LAAM EPC Free Download
From
ChinaOBD2 Official Blog
Please keep this link if you copy the post!
Tags: Buick Car Key Programmer cat Code Reader ECU Chip Tunning gm iprog key Key Pro lish OBD2 original program Scania VCI vci wholesale