This post show you the steps on how to test Bobcat 3450 Utility Vehicle main relief valve working status.
Related Contents:
Bobcat 3450 Utility Vehicle Fuel Injector Removal and Installation Guide
Bobcat Service Analyzer 90.00 89.06 Diagnostic Software Free Download
How to Test Main Relief Valve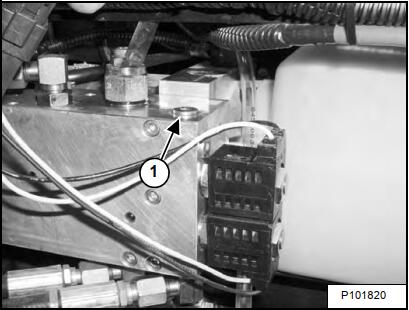 Remove the plug (Item 1) from the PS port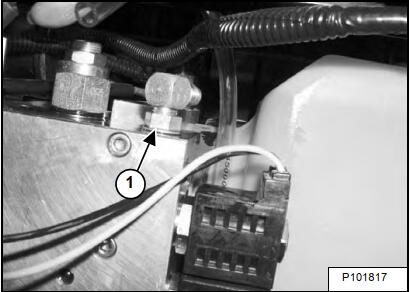 Install a 90° fitting (Item 1) into PS port.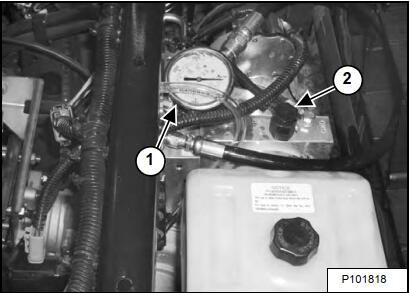 Install a 20,7 MPa (206,8 bar) (3000 psi) gauge (Item 1) on the 90° fitting.
Turn the key switch ON.
Press the bottom of the attachment arm lock switch to engage the joystick.
Raise the arm until the lift arm is fully retracted and the relief valve opens.
The main relief valve pressure should be 10,3 MPa (103,4 bar) (1500 psi).
The main relief valve (Item 2) is not adjustable and must be replaced if out of tolerance.
Installation: Tighten the main relief valve to 16,4 – 17 N•m (145 – 165 in-lb) torque.
More repair topic for Bobcat,please refer to:Bobcat Excavator Repair
How useful was this post?
Click on a star to rate it!
Average rating / 5. Vote count:
This Post:
How to Test Main Relief Valve for Bobcat 3450 Utility Vehicle
From
ChinaOBD2 Official Blog
Please keep this link if you copy the post!