How to Solve SVCI 2020 "mfc110u.dll is missing" Error
Chinaobd2 is a leading supplier of all kinds of Car Diagnostic Tool, Truck Diagnostic Tool, OBD2 Code Reader, Car Key Programmer,ECU Chip Tunning,etc. Currently, the top selling product including: VCDS VAG COM Cable, iProg+ Programmer, Scania VCI3

Recently,one of Chinaobd2 customer feedback that his SVCI 2020 tool can not work and get error massage "The program can't start because mfc110u.dll is missing from your computer.Try reinstalling the program to fix this problem."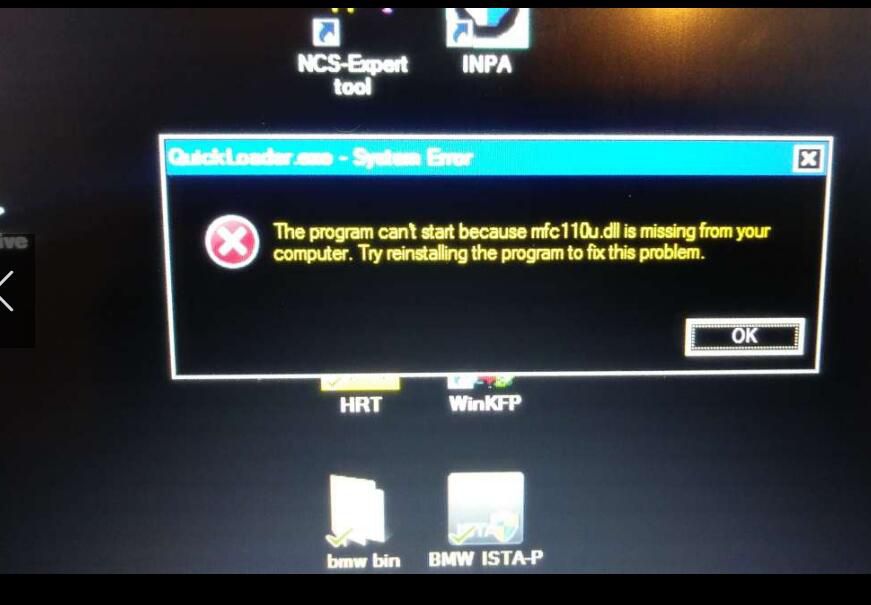 Here Chinaobd2 tech team give the solution:
Method 1:
Run patch.
Right click the SVIC 2020 software icon on the desktop -> properties -> open file location -> run all the 4 programs inside.
Method 2
Download this patch to run.
This article tech Supported by China OBD2,
How useful was this post?
Click on a star to rate it!
Average rating / 5. Vote count:
This Post:
How to Solve SVCI 2020 "mfc110u.dll is missing" Error
From
ChinaOBD2 Official Blog
Please keep this link if you copy the post!
Tags: Car Key Programmer cat Code Reader ECU Chip Tunning gm iprog key Key Pro OBD2 program Scania VCI VAG COM Cable VCDS VCDS VAG COM VCDS VAG COM Cable vci wholesale