This post share ETKA 8 free download,which is the newest full version of the original VW/SEAT/SKODA/AUDI Electronic Parts Catalogue including the latest updates.Hope it is helps!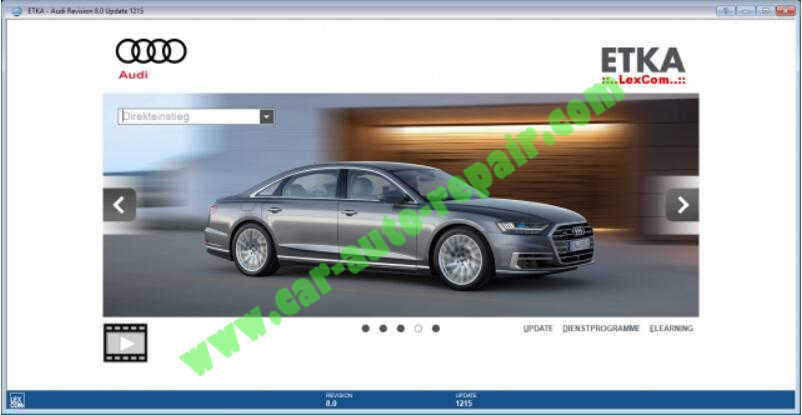 ETKA 8  Download:
Download ETKA 8 Here
Note:Remember, this is a cheap solution. ETKA works fine on most computers, it is up to your setup. Not all configurations could be tested in advance.But as i can see you have your own (not reliable working) x64 solution in your Thread !Try a clean installation with this release, make sure you have no old ETKA fragments on your disk (from older or other releases) and get in touch if you make it work.In the Update-Link you can find Database & Price Updates. All Updater-Tools will connected directly to the LexCom (VW) Database and log your IP, so the Update-Solution over the link is a lot safer.
Related Content:
How to Update ETKA 7.5 Plus to ETKA 8
ETKA 7.5 Plus Electronic Parts Catalogue Free Download & Installation Windows 7/8/10
How to install ETKA 8?
1.Download all .rar Files, extract it and start ETK8_2018-V1.exe
The Installation Wizard will guide you through the installation.
Needed Files in the attached link: ETKA8_Germany_International_2018.part01-16.rar
Note:Use WINRAR or 7-ZIP to decompress the Files or you'll get "Wrong Password" Error !
Choose language version:Germany or International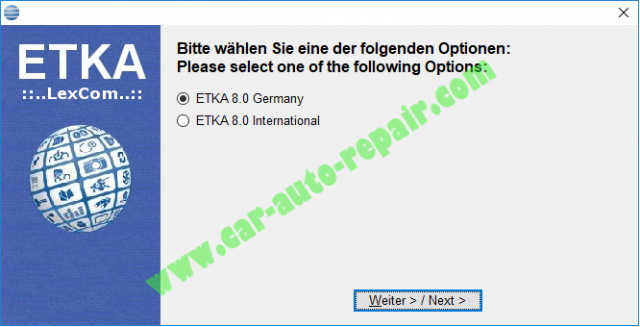 Please select one of the following Windows Options:
Window 7 (32 bit) Window 7 (64 bit)
Window 8 (32 bit) Window 8 (64 bit)
Window 8.1 (32 bit) Window 8.1 (64 bit)
Window 10 (32 bit) Window 10 (64 bit)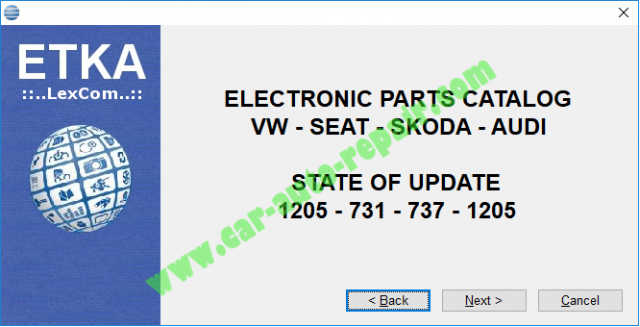 Please select one of the following options: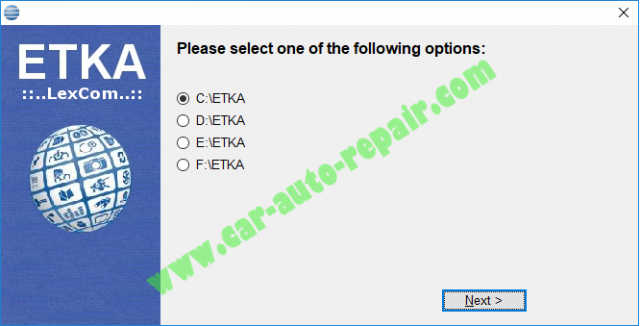 2.The Install Password (not archives password) is: [email protected]_2018-V1
Note: Please type in the password manually, the setup doesn't like Copy & Paste.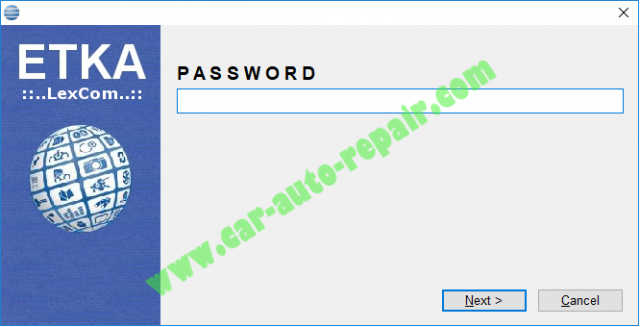 3.The install process continues with the necessary Hardlock Driver Installation.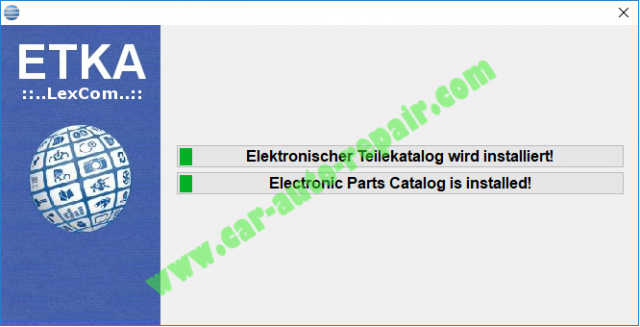 4.The System will be restarted automatically, if not please do it manually.
5.Your ETKA 8 is now READY – if you have an x86 (32Bit) system.
If you have ETKA installed on a x64 (64 bit) system, please read on!
NEW – ETKA is now running on x64 (64Bit) systems too – NEW
In 64Bit systems we have to emulate the Hardlock manually.
1.Download the Applicationx64.rar File and extract it. Needed Files in the attached link: Applicationx64.rar
2.Before you can start the Hardlock Emulator Installation, be sure you have installed
the Windows Update KB3033929 (just for Windows 7 x64), if not please install WIN7_KB3033929-64.exe.
3.Now you can start the Emulator Installation – run ApplicationX64.exe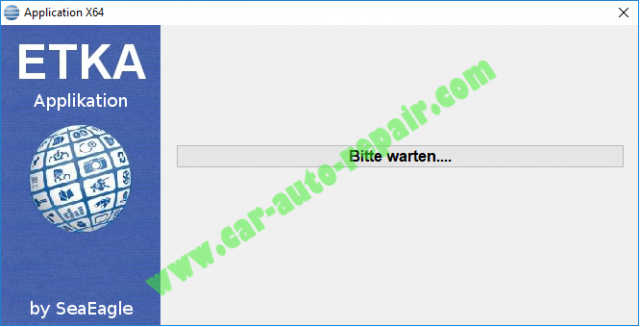 4.After the installation, you'll find an Emulator Icon on Desktop – start the Emulator and confirm the installation request. The emulator has to be started.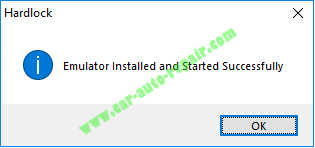 Your ETKA 8 is now READY – also for your x64 (64Bit) system.
Note: The above x64 (64Bit) solution works just fine with this ETKA release.
FAQ:
What are the Installation Requirements for this program ?
– Full Admin rights
– At least 25 GB of free available Disk Space
– NET-Framework 2.0 or 4.0
– Disable Windows Defender, Firewall, Viruses, and background Programs
– Index Drive for fast File search (Checkmark put under: DriveProperties)
How to Update ?
To keep you installation up-to-date you can use the Update Link on the desktop !
If you have a problem in installing ETKA in terms of:
– mfc100.dll
– msvcr100.dll
– msvcp100.dll
Please download the DLL_PATCH, extract and run it.
Needed Files in the attached link: dll_patch.rar
How useful was this post?
Click on a star to rate it!
Average rating / 5. Vote count:
This Post:
ETKA 8 Free Download Install on Win 7/8/8.1/10
From
ChinaOBD2 Official Blog
Please keep this link if you copy the post!