What is SsangYong EPC?
SsangYong EPC spare parts catalog, consists parts books for Ssang Yong Rodius/Stavic, Kyron, Musso, Musso Sport, Chairman, Chairman W, Korando, Rexton, Actyon, Actyon Sport, Actyon Sport-2, Rexton W, Istana, Rodius-2.Vin search work only in OnLine version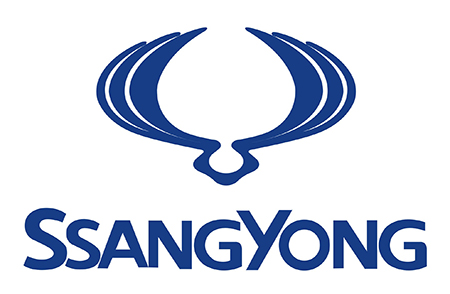 SsangYong EPC Requirements:
– O.S.: Windows XP, Windows Vista, Windows 7, Windows 8
– CPU: Pentium/Athlon 2 GHz or higher
– RAM: 512 MB of system memory
– Hard Drive: 5 GB of available space
– DVD-ROM
SsangYong EPC Models Covered:
Actyon
Actyon Sport
Chairman
Korando
Kyron
Musso
Musso Sport
Rexton
Rodius/Stavic
SsangYong EPC Vehicle Model Code
Y01: REXTON / REXTON W
A04: RODIUS (STAVIC)
J93: MUSSO
J02: MUSSO SPORTS
C05: ACTYON
Q06: ACTYON SPORTS
L95: ISTANA
P97: CHAIRMAN
W08: CHAIRMAN W
D05: KYRON
R96: KORANDO
T10: KORANDO C (C200) / NEW ACTYON
Q12: ACTYON SPORTS-2
A13: RODIUS-2
SsangYong EPC Free Download:
SsangYong EPC Spare Parts Catalog 11.2018
SsangYong EPC 2013 Download
UPLOADED.NET – INTERCHANGEABLE LINKS (500 MB)
SsangYong EPC Instruction:
1.Run"pc_setup" and set up untill finish
2.Extract winrar file "Parts Catalog"
3.Copy folder "Data" into "folder set up in C:\ and replace file with data folder present
4.After finish "Run" icon desktop
This post is from China OBD2, Chinaobd2 is a leading supplier of all kinds of Car Diagnostic Tool, Truck Diagnostic Tool, OBD2 Code Reader, Car Key Programmer,ECU Chip Tunning,etc. The main popular diagnostic tools for workshop are:Vag COM, VAS5054A, GM Tech2, iProg+ Programmer, Orange 5 programmer, Scania VCI3, etc.
How useful was this post?
Click on a star to rate it!
Average rating / 5. Vote count:
This Post:
SsangYong EPC Parts Catalog Free Download
From
ChinaOBD2 Official Blog
Please keep this link if you copy the post!
Tags: Car Key Programmer cat Code Reader ECU Chip Tunning gm iprog key Key Pro OBD2 original program Scania VCI spare parts catalog vci wholesale