Some blog readers sent mail to ask me they get trouble when they use ALLDATA repair software,when they double click ALLDATA icon,it prompt a error massage "File corrupted!.This program has been manipulated and maybe it's infected by a Virus or cracked.This file won't work anymore."So here car-auto-repair share the solution to solve this ALLDATA error.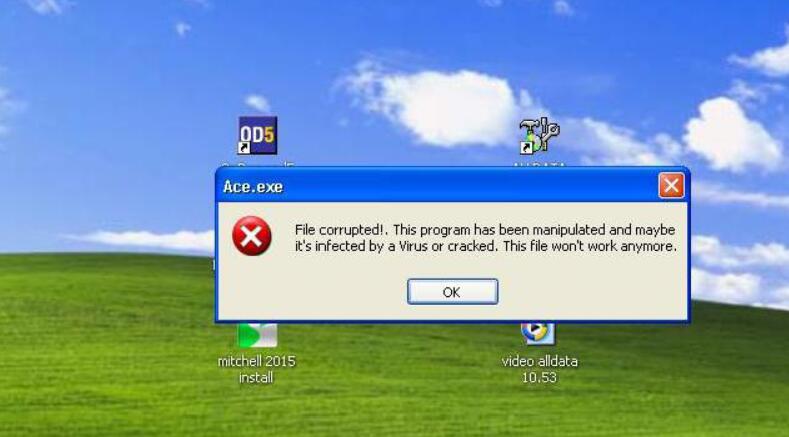 The reason for this problem is " Ace.exe " file was changed . ( maybe changed by virus or other operation like insert the U disk with virus )
Normal " Ace.exe " file is 2288KB , if the files was changed , the capacity will be different .
You can see the normal file capacity for " Ace.exe ":

"Ace.exe" was changed:

So please check the solutions as bellow :
1.Re-unzip the "alldata.10.52″ Compressed file from the desktop , find the " Ace.exe " file , if cant find it , please contact us, we will email to you:

The normal "Ace.exe" capacity must be 2288KB as following picture display :

2.Right click Alldata icon , select Properties: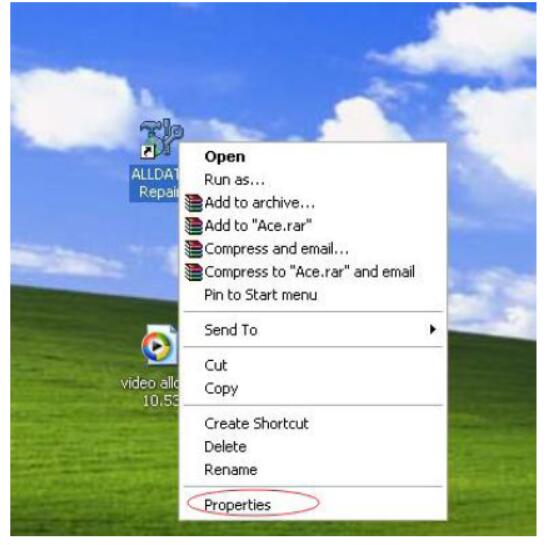 Click Find Target..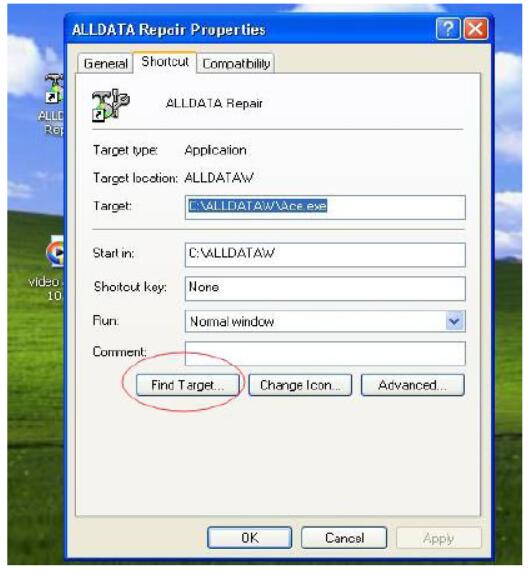 3.Find out the Ace.exe file , you will see the file have changed to 2364KB :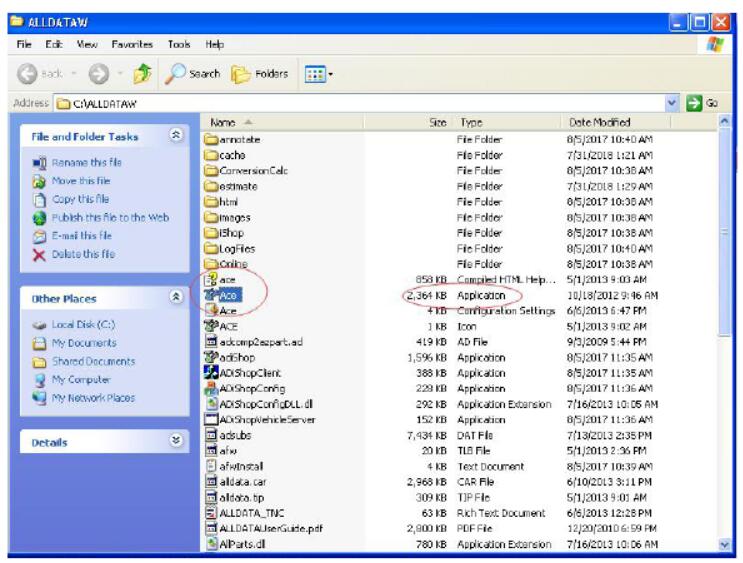 4.Copy the unzip" Ace.exe " 2288KB file to this folder , covered the changed "Ace.exe" file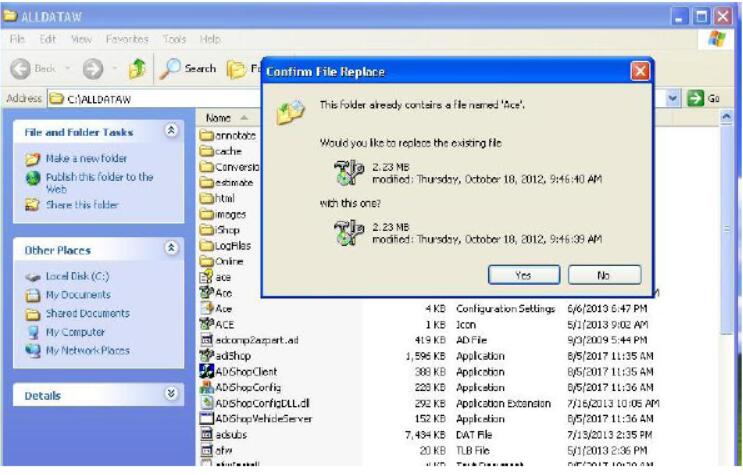 Then " Ace.exe" size would be normal to 2288KB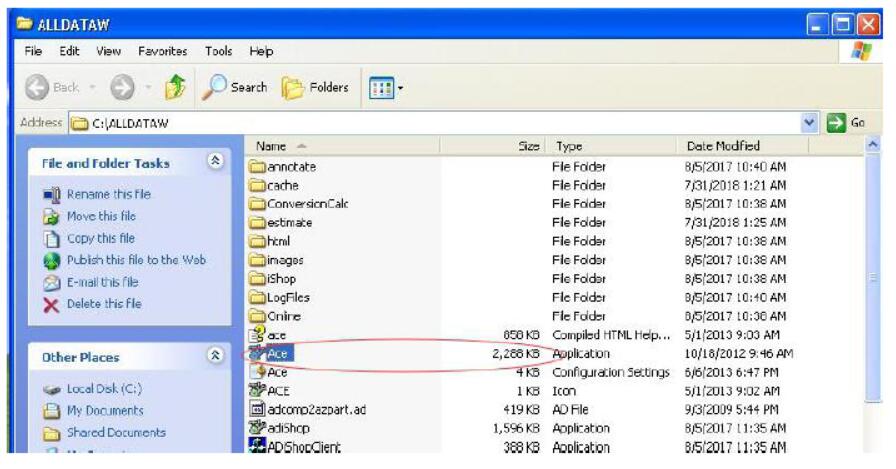 5.Double click the Alldata icon again , the software will be running normal :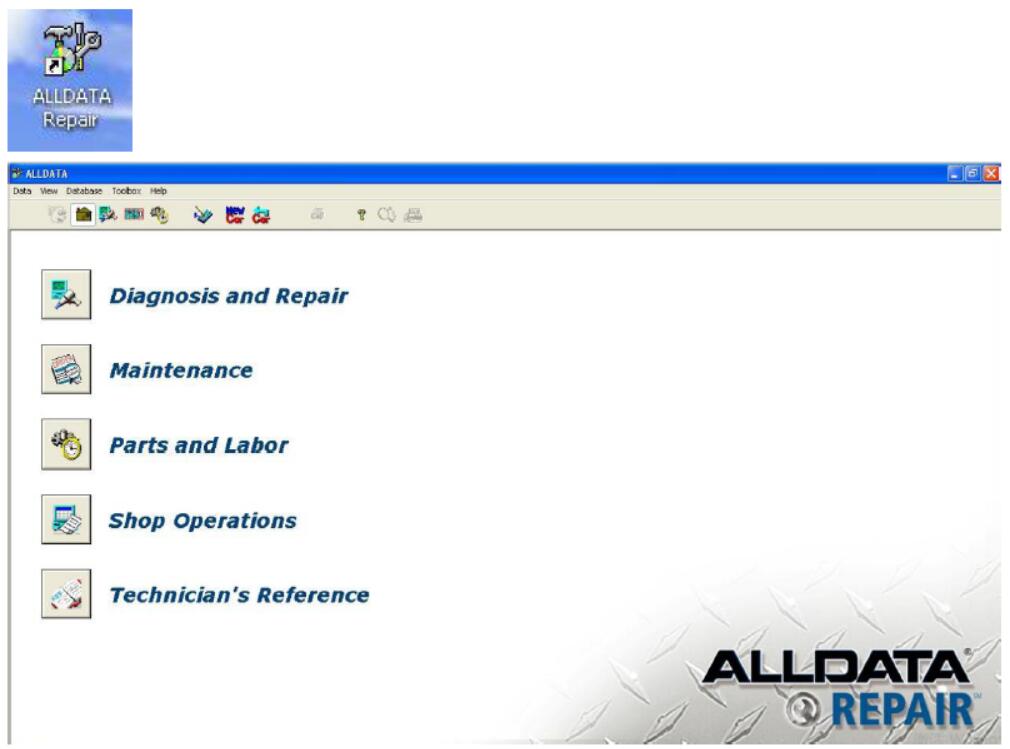 This post is from China OBD2, Chinaobd2 is a leading supplier of all kinds of Car Diagnostic Tool, Truck Diagnostic Tool, OBD2 Code Reader, Car Key Programmer,ECU Chip Tunning,etc. The main popular diagnostic tools for workshop are:Vag COM, VAS5054A, GM Tech2, iProg+ Programmer, Orange 5 programmer, Scania VCI3, etc.
How useful was this post?
Click on a star to rate it!
Average rating / 5. Vote count:
This Post:
How to Solve AllDATA Repair Software "File corrupted!" Error
From
ChinaOBD2 Official Blog
Please keep this link if you copy the post!
Tags: Alldata Car Key Programmer Code Reader ECU Chip Tunning gm iprog key Key Pro OBD2 original program Scania VCI vci wholesale