Test report: successfully added a 3-button key card to a Renault Megane III year 2009 using FVDI2 full abrites commander.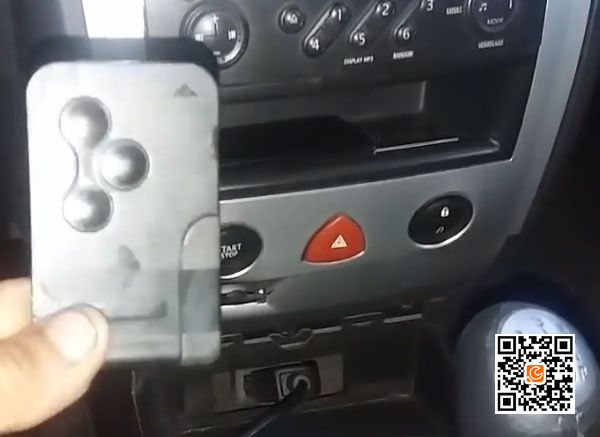 Original key card: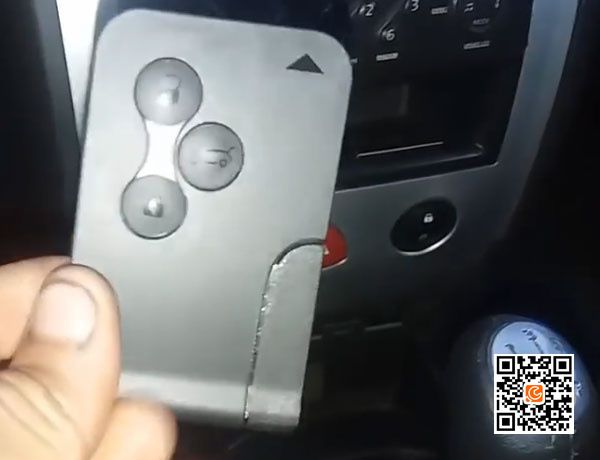 New key to be programmed
Step 1: Read Pin Code
Open FVDI software, Select Renault Software->V5.2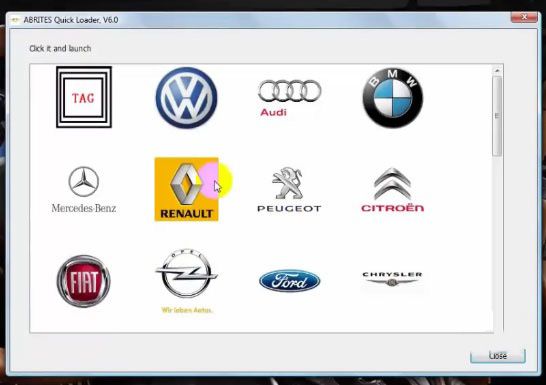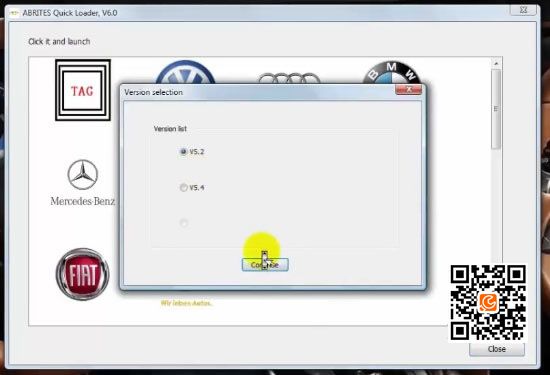 Choose Key Learning function-> model Megane III X95 2009+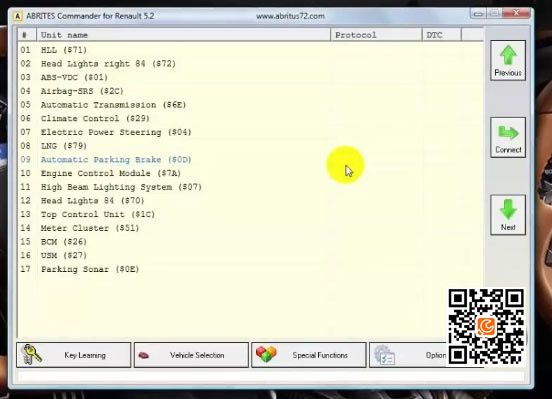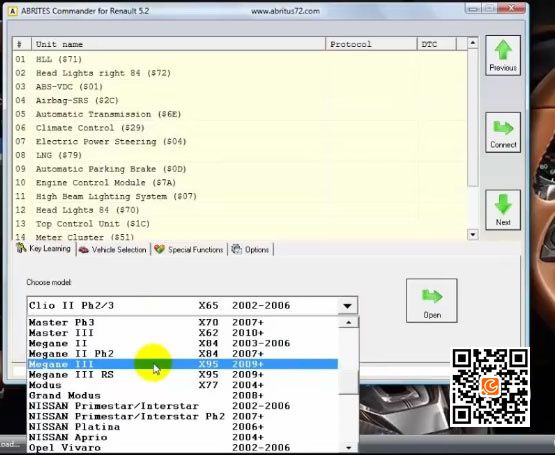 Press Start in menu to read key information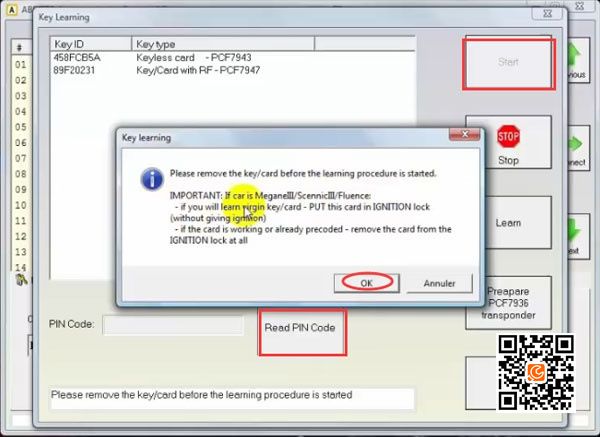 Then Read PIN Code
This is a Megane III, put the key card in ignition lock without starting engine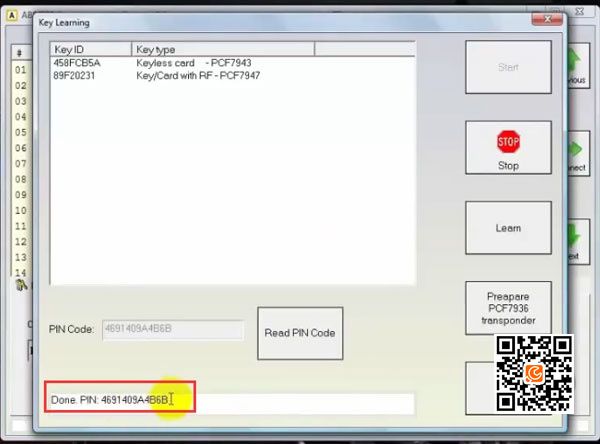 Read Pin Code success
Step 2: Learn key with FVDI Renault
Press Learn function
Enter number of keys to be programmed: 2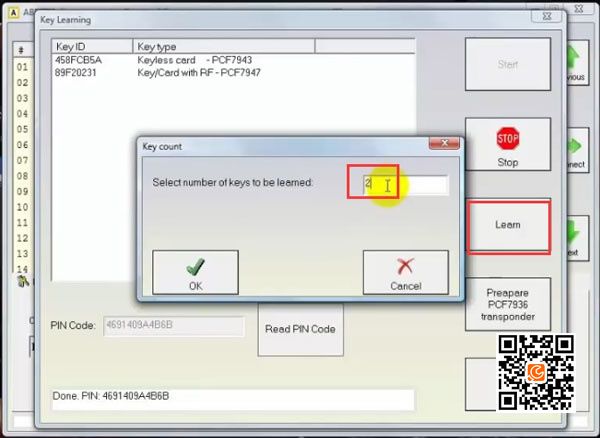 Press OK to continue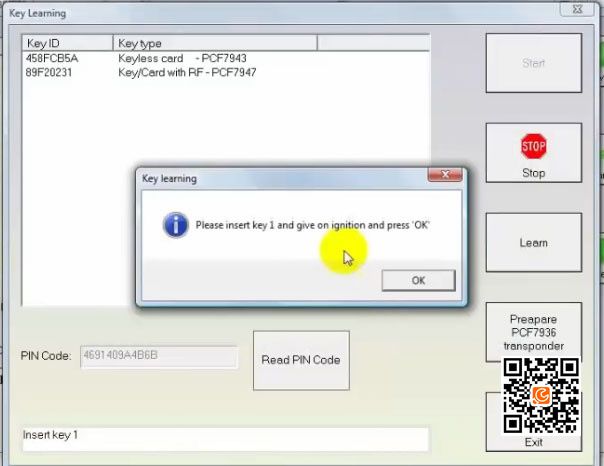 Insert key 1 into ignition lock and switch ignition to ON position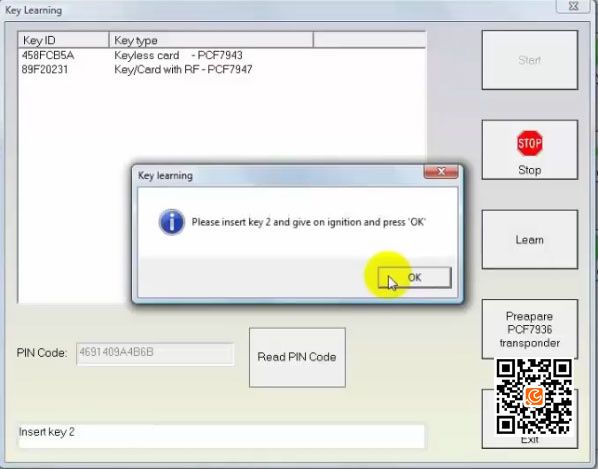 Then insert key 1 and turn ignition to ON position
Key learning in process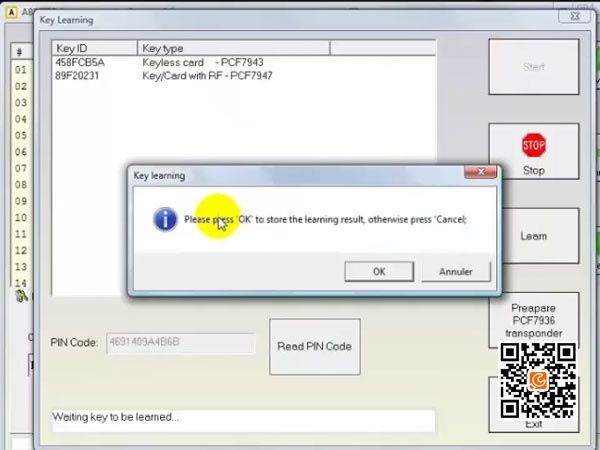 Press OK to save key learning result.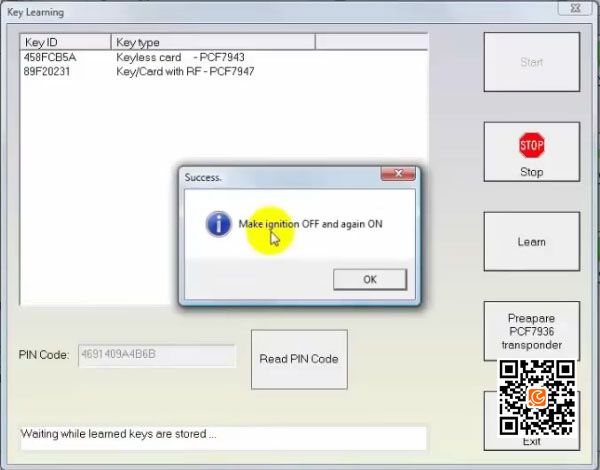 Turn ignition OFF and then ON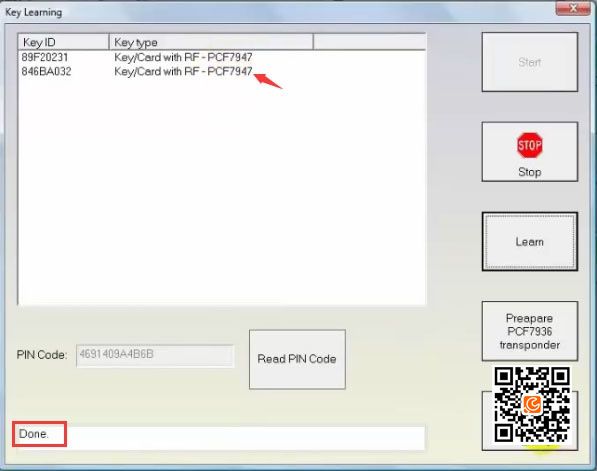 Key learning success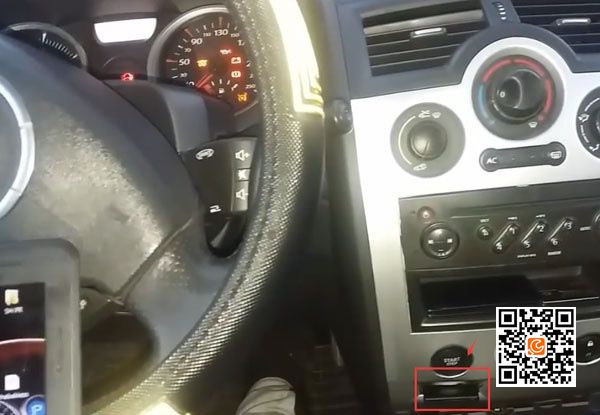 Test both keys. Both keys can start car.
This post is from China OBD2, Chinaobd2 is a leading supplier of all kinds of Car Diagnostic Tool, Truck Diagnostic Tool, OBD2 Code Reader, Car Key Programmer,ECU Chip Tunning,etc.
How useful was this post?
Click on a star to rate it!
Average rating / 5. Vote count:
This Post:
How to Add Renault Megane 3 2009 PCF7947 Key Card with FVDI
From
ChinaOBD2 Official Blog
Please keep this link if you copy the post!
Tags: Car Key Programmer Code Reader ECU Chip Tunning key Key Pro OBD2 program Renault Renault Software wholesale