Newest ECU programmer Iprog+ Pro clone V80 update, it is different from Iprog+ V77 in the aspect of car models.
Iprog clone V80 free download:
https://share.weiyun.com/5GHVZ48
password: 45reda
Contributor: chinaobd2.com engineer
Please firstly look at Iprog+ Pro clone V80 main unit and its adapters: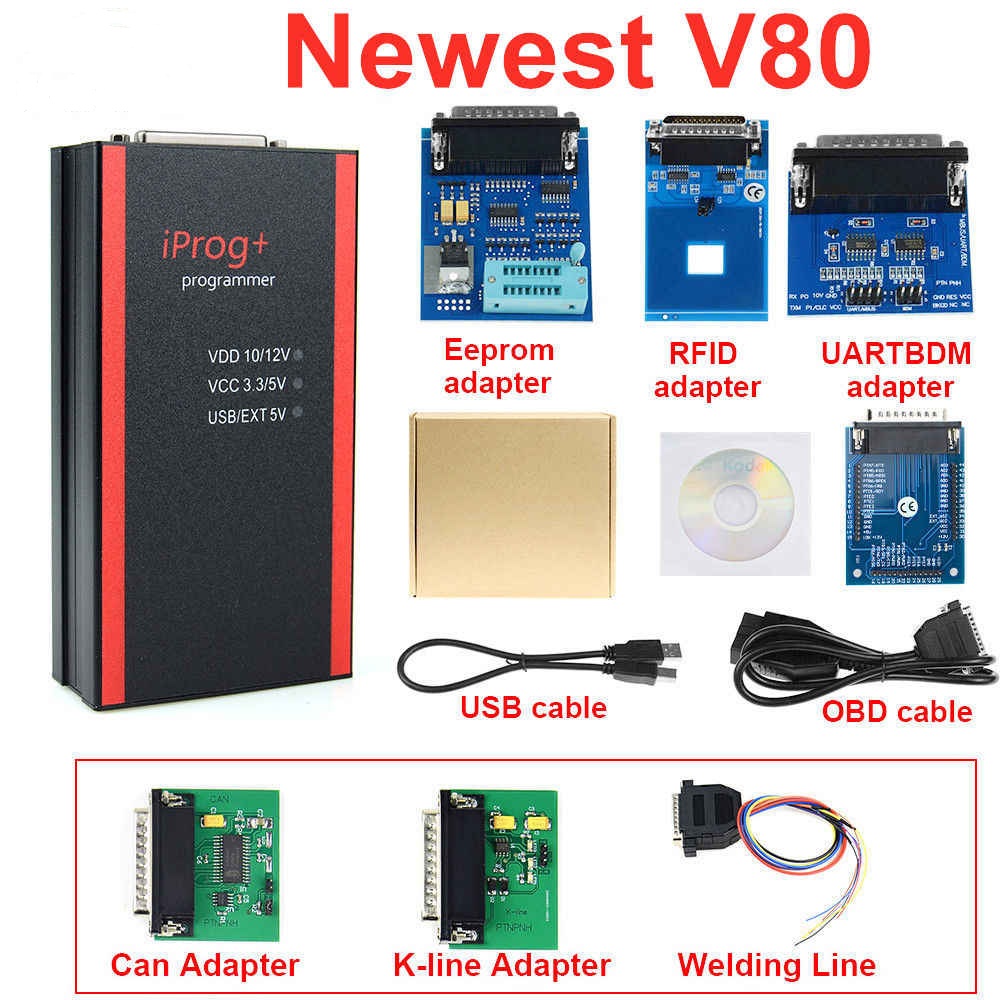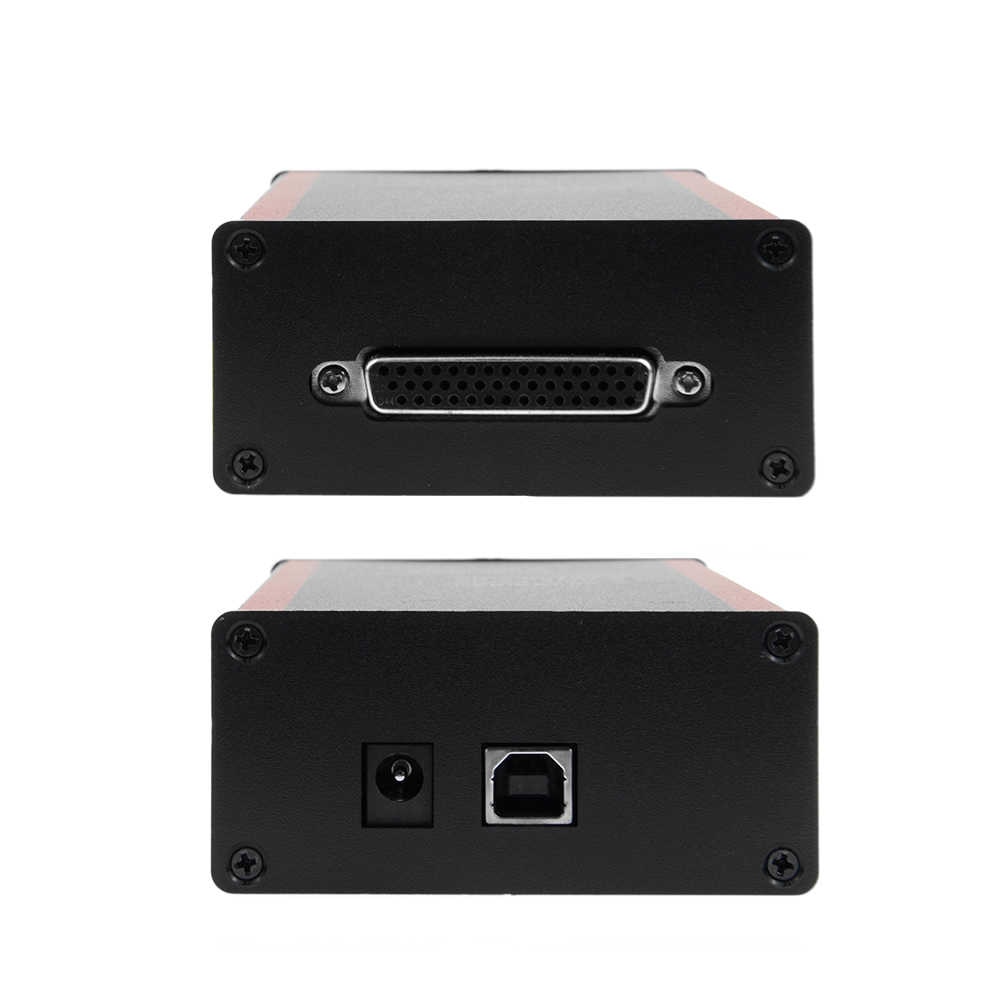 As you can see, it contains one iprog+ main unit, one RFID 125+134 adapter, one EEPROM adapter, one UARTBDM adapter, one 16pin cable, one USB cable, one CD, one CAN adapter, one K-line Adapter, one Welding Line.
Next is Iprog+ Pro clone V80 function display:
1.Airbag
Read and erase Airbag crash to some cars
Read and erase DTC
Repair CFG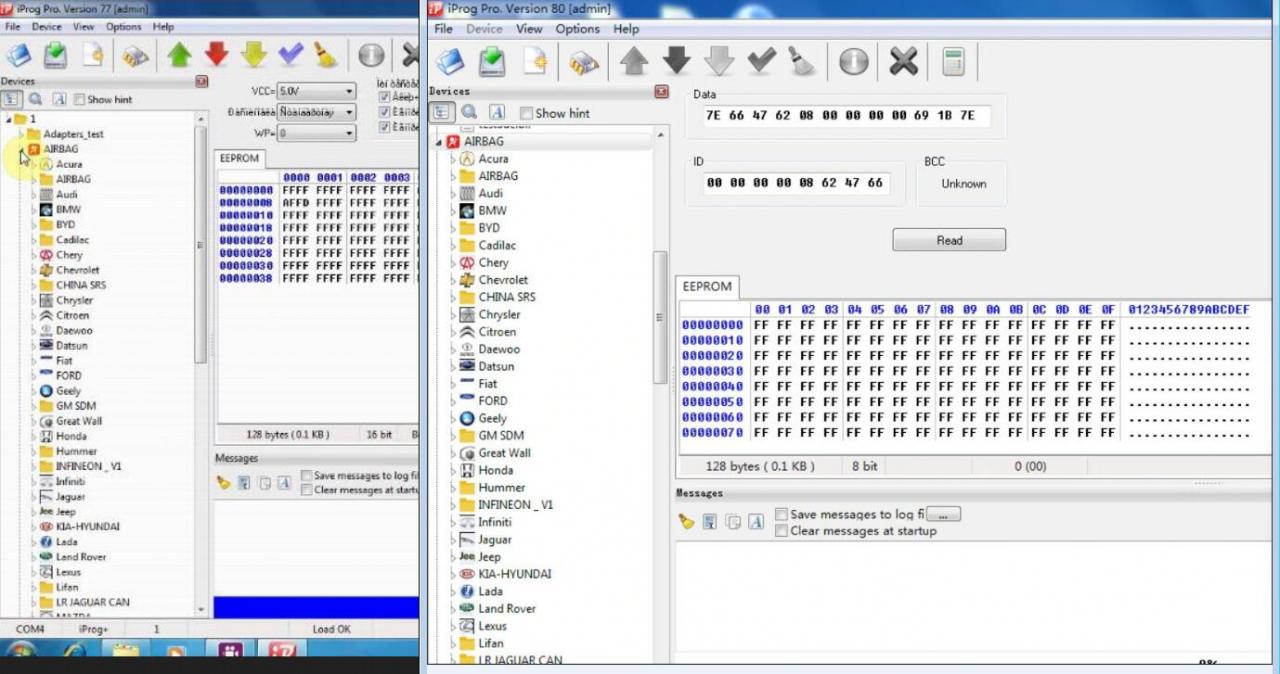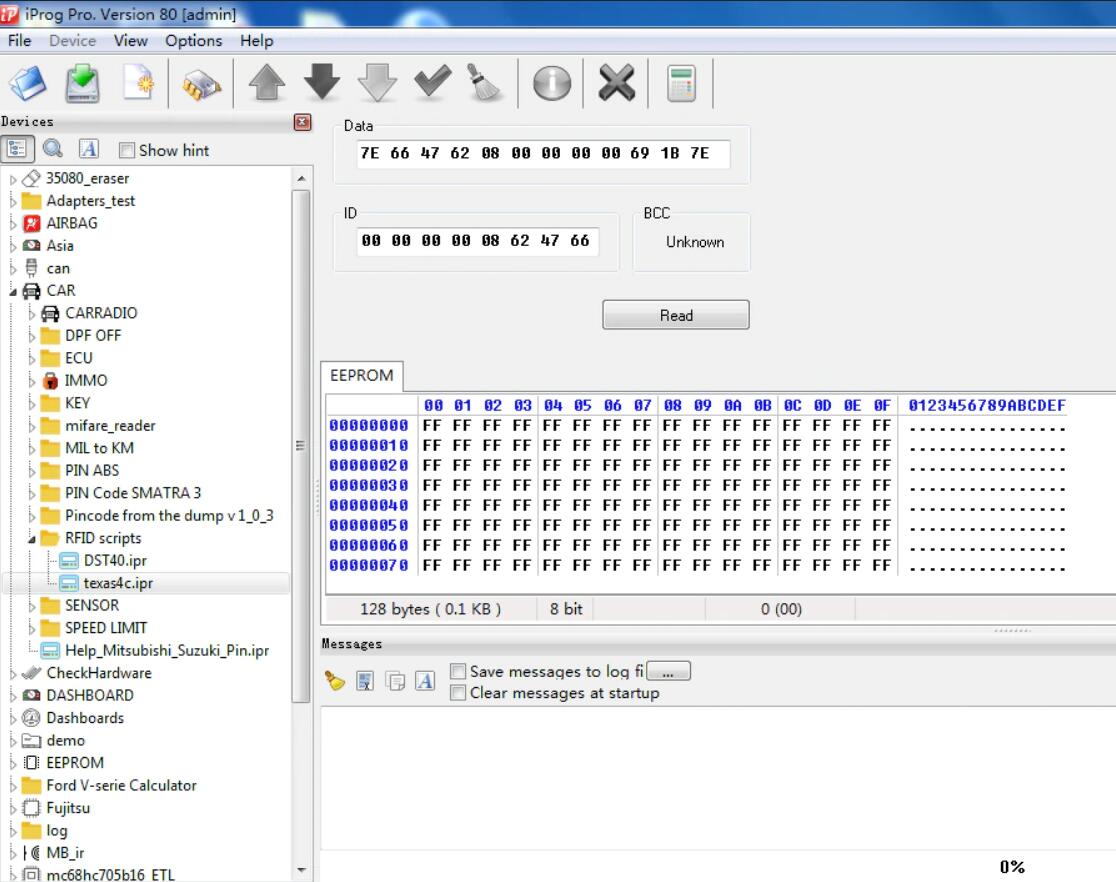 2.Others:
Dashboard: Read km, write a new km
Car Radio: Read and erase info; Reset count
ECU: Immo OFF, DPF off
EEPROM: Read/write/erase eeprom
IMMO:
Program and copy chips for cars and truck
Unlock keys
Cover Toyota smart keys: reset key prepare
Write a key by immo dump
MCU: Read and write chips, Cover chips Atmel, Fujitsu and microchips Motorola, NEC v850
Special functions: Mile to km, Pincode from dump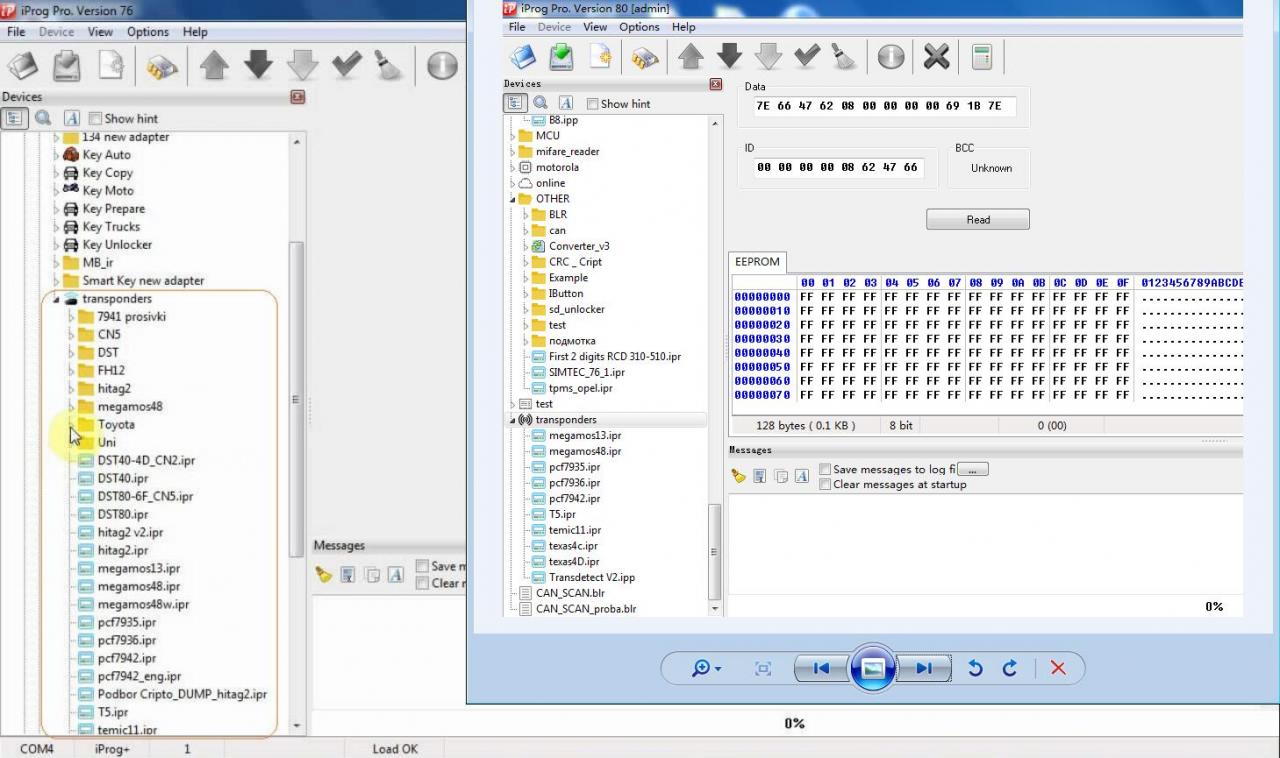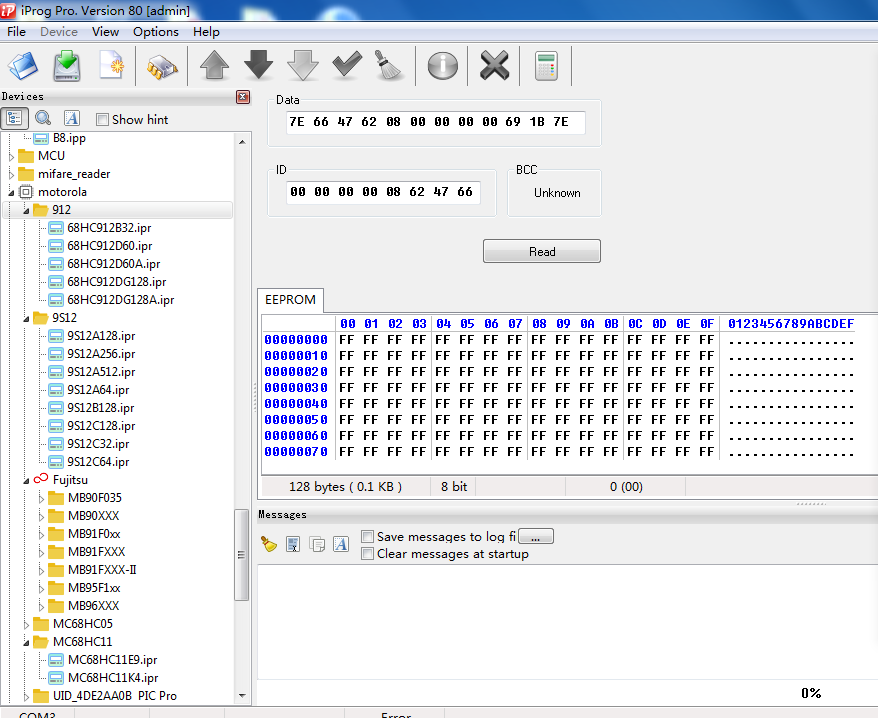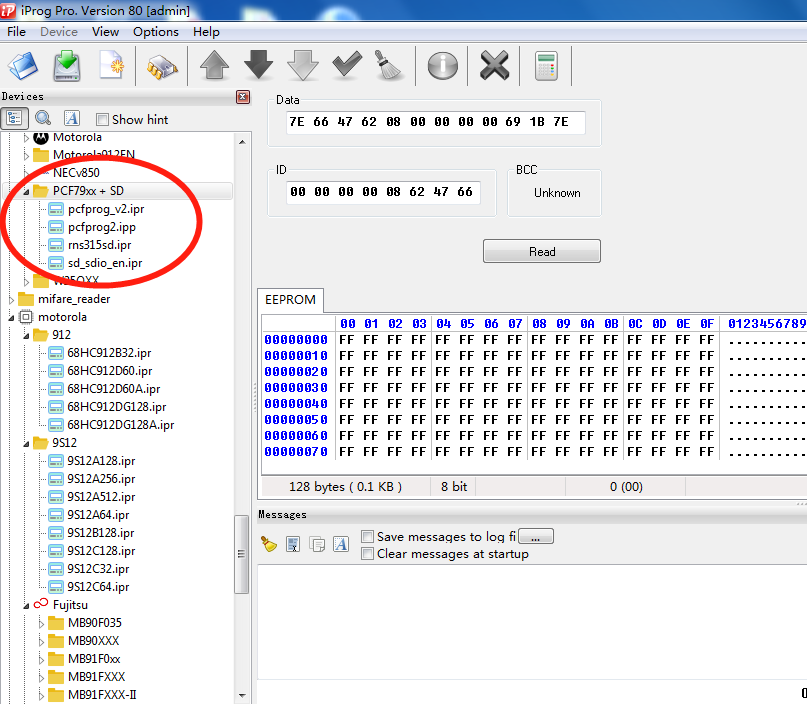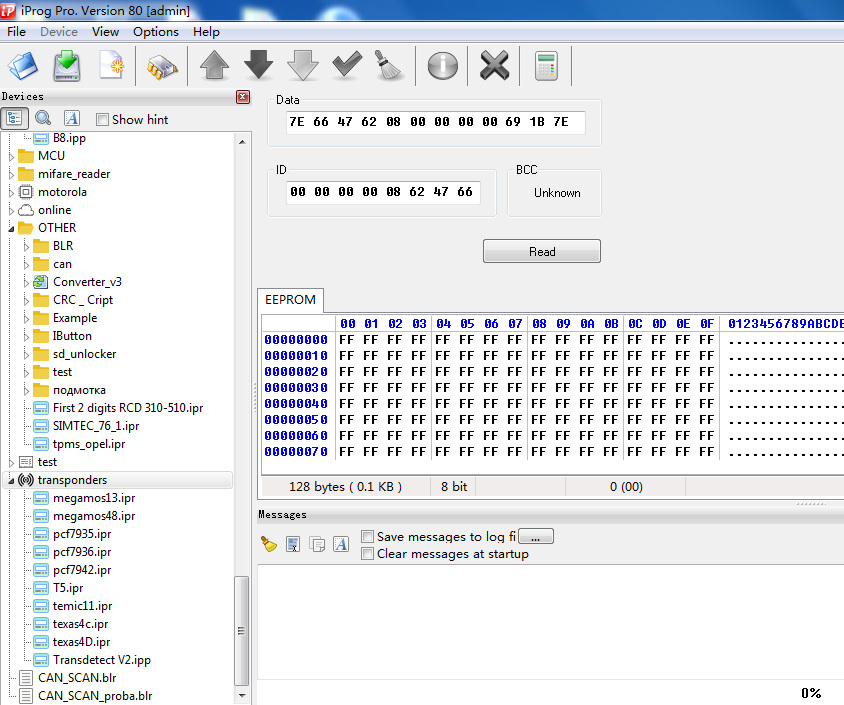 Finally, for the Iprog+ Pro V80 installation, it is as the same as Iprog+ Pro clone V77.
Refer to Iprog+ Programmer installation.
Enjoy.
How useful was this post?
Click on a star to rate it!
Average rating / 5. Vote count:
This Post:
Iprog+ Pro Programmer ECU programmer Mileage Correct Tool V80 vs.V77 V76
From
ChinaOBD2 Official Blog
Please keep this link if you copy the post!
Tags: 16pin cable adapter BDM adapter DPF EEPROM EPROM immo iprog key program smart wholesale