How to Use G-Scan3 do DPF Regeneration for Chevrolet Orlando 2012
Chinaobd2 is a leading supplier of all kinds of
Car Diagnostic Tool
,
Truck Diagnostic Tool
,
OBD2 Code Reader
,
Car Key Programmer
,
ECU Chip Tunning
,etc. Currently, the top selling product including:
VCDS VAG COM Cable
,
iProg+ Programmer
,
Scania VCI3

This instruction show you guide on how to use
G-Scan3 device
to do
DPF
Regeneration for Chevrolet Orlando 2012.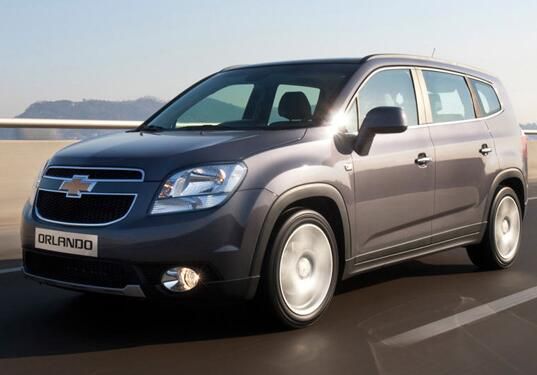 Procedures:
Connect G-Scan3 to GM Chevrolet Orlando then enter menu to select "Diagnosis"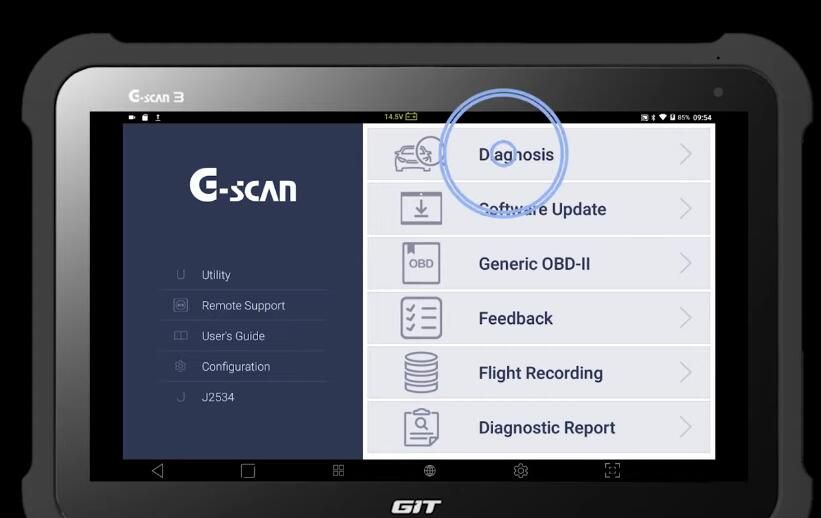 Select "GM"–>"AUTOMATIC SELECTION"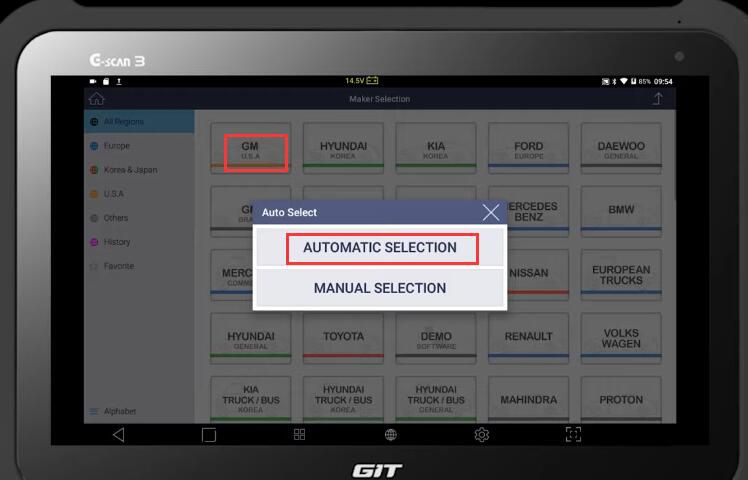 Gscan3 will read vehicle information:make,model and VIN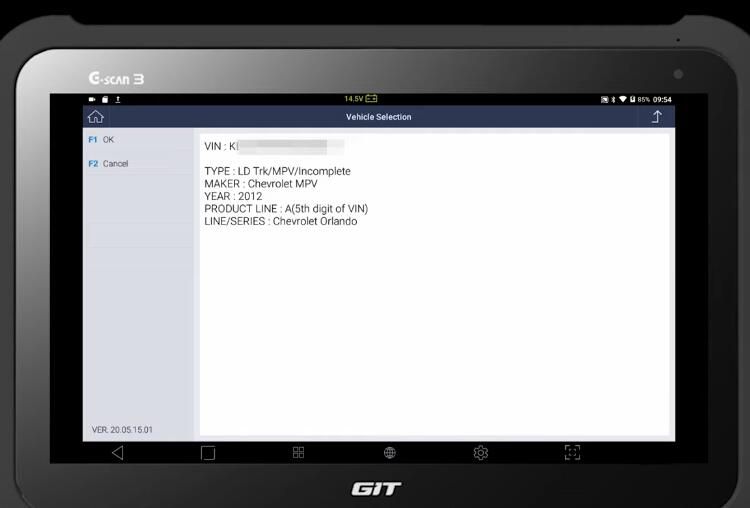 Then select "OK" Select "Powertrain"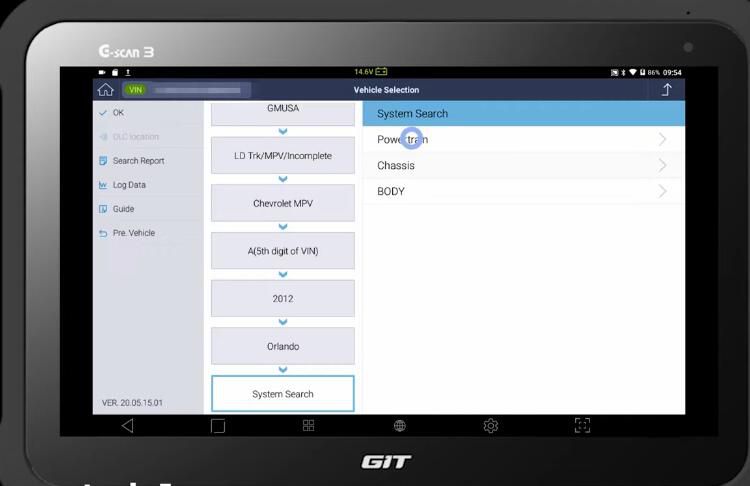 Select correct type of the engine and hit "OK"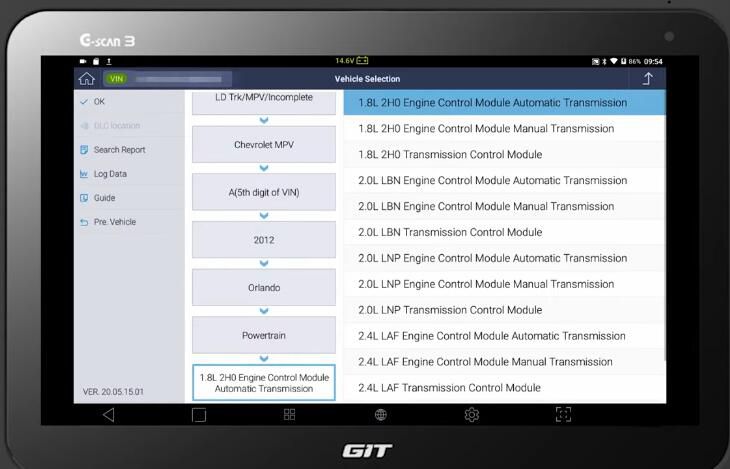 After then select "Special Function"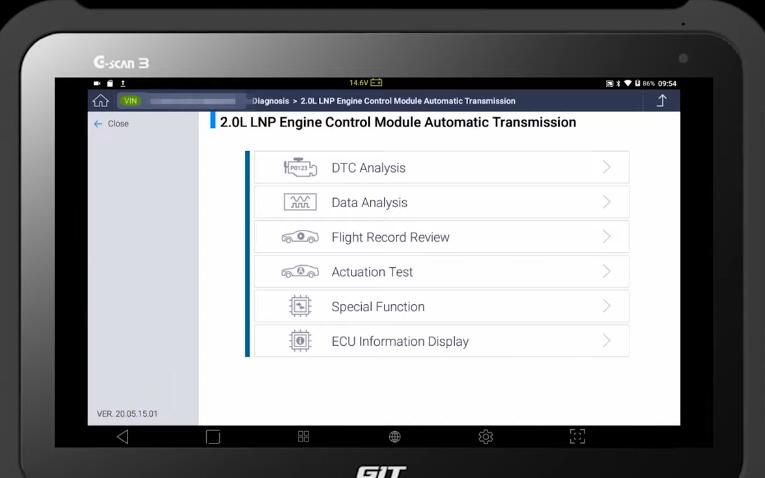 DPF Service Regeneration Read the description carefully: Tailpipe outlet exhaust temp will be greater than 300℃ during Service Regeneration. To help prevent personal injury or property damage from fire or burns: 1.Part the vehicle outdoors and keep people,other vehicle,and combustible material away from it during Service Regeneration. 2.Do not leave vehicle unattended 3.Do not connect any shop exhaust hoses to the vehicle's tailpipe Press "OK" to continue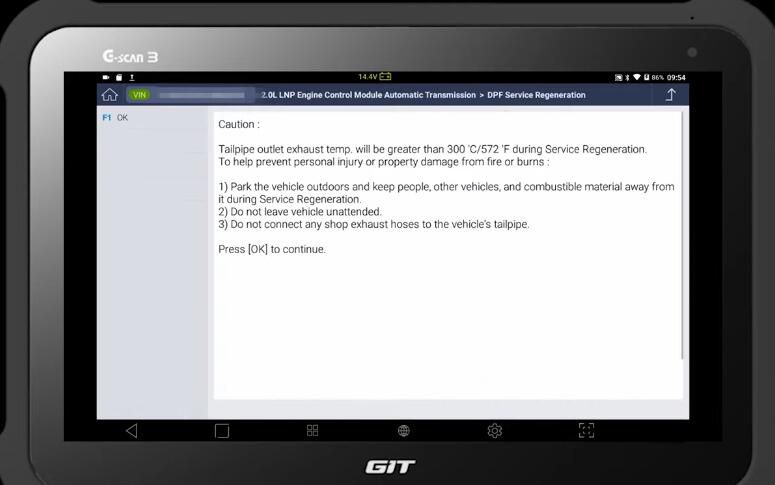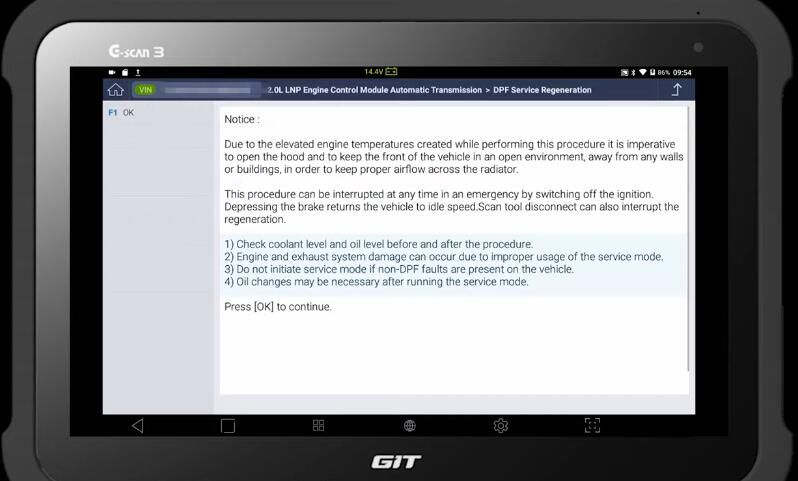 Apply the parking brake. Start the engine Transmission in park/neutral The ECT Sensor must read Coolant Temperature 75℃ or higher. Test could take up to 20 minutes. Test completed when engine idle returns to normal. Press "OK" to continue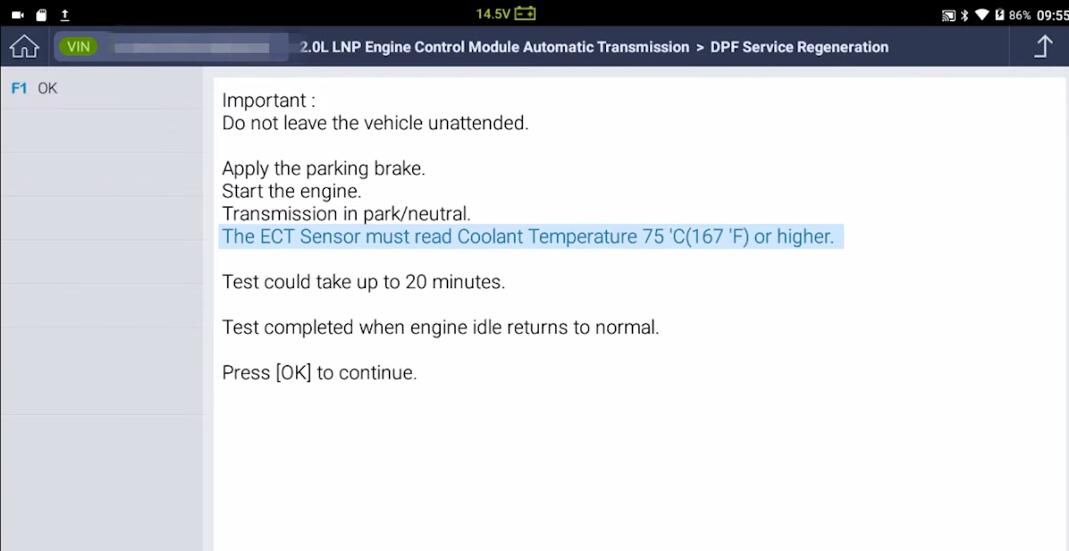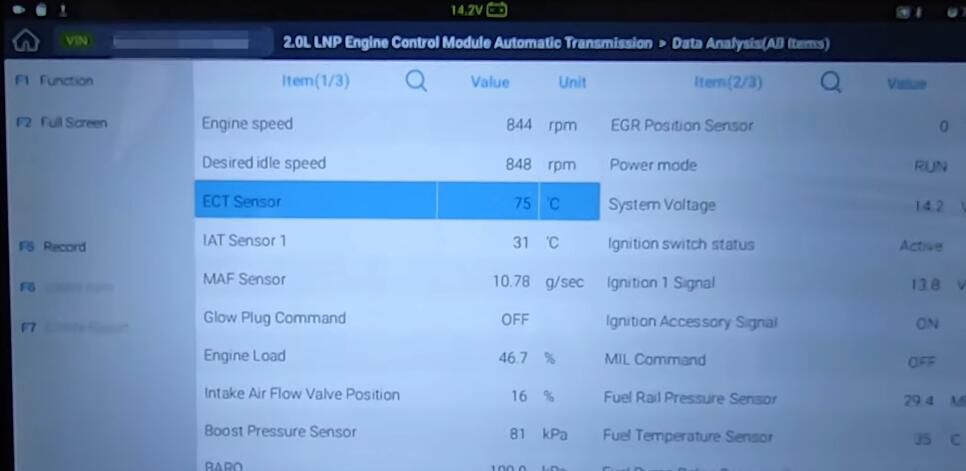 Function may take up to 20 minutes and when it's completed,RPM will be turned to normal idle position.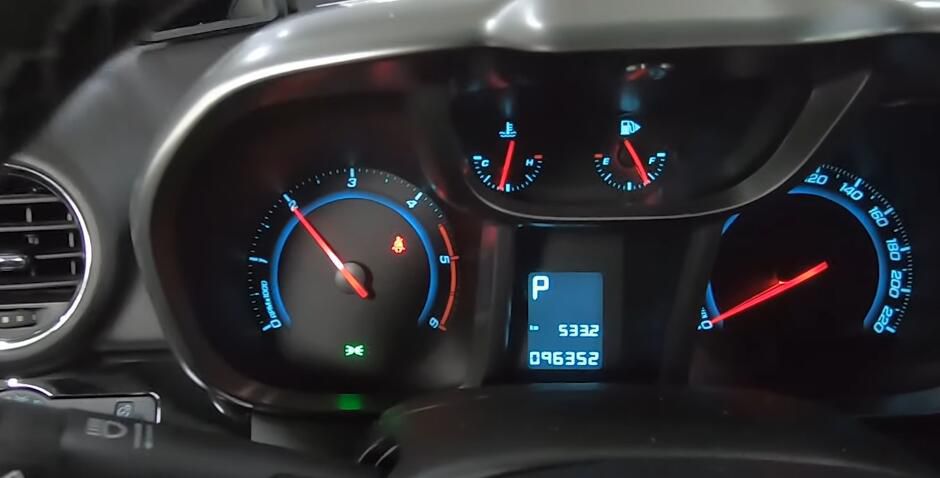 Current status of DPF Soot Mass will be displayed along with the engine RPM.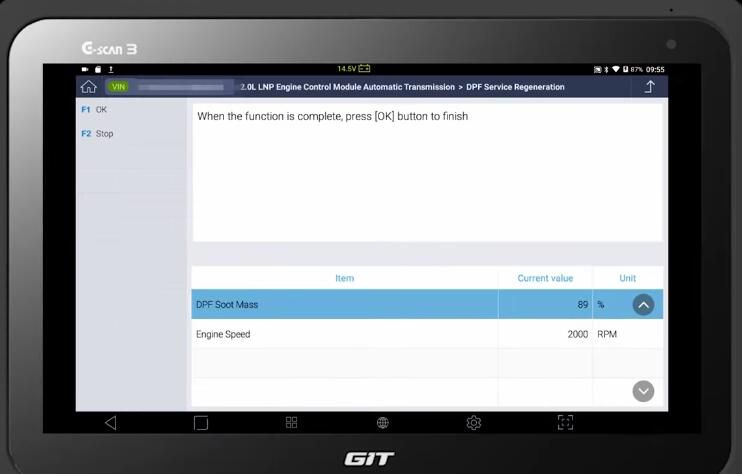 As soon as the DPF Soot Mass reaches 0%,RPM will drop to normal idle position.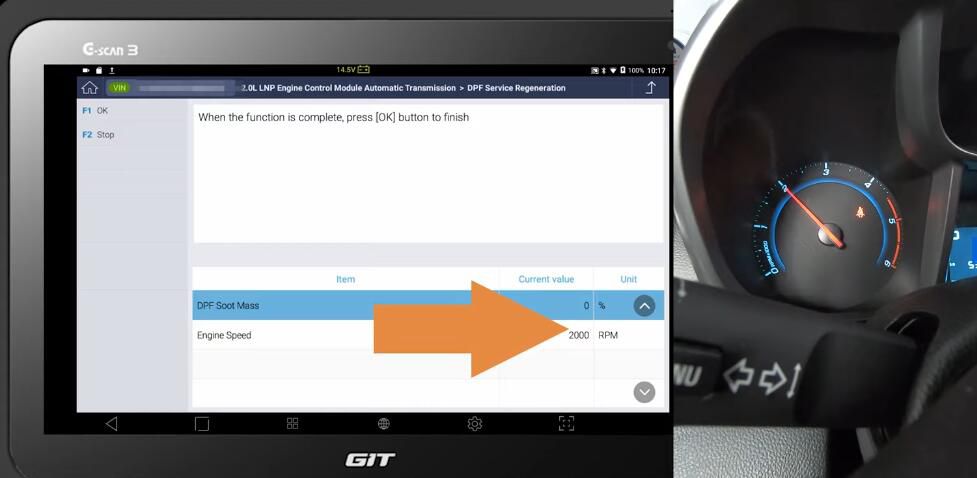 Function completed,press "OK" to exit.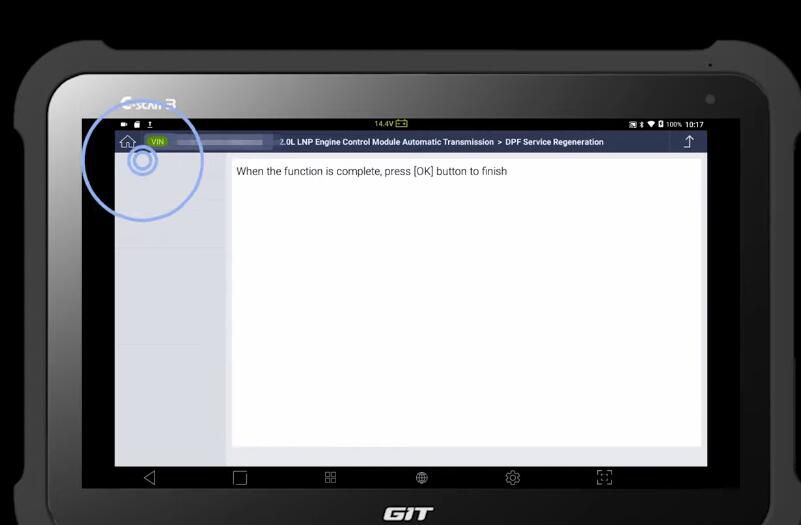 This article tech Supported by
China OBD2
,
How useful was this post?
Click on a star to rate it!
Average rating / 5. Vote count:
This Post:
How to Use G-Scan3 do DPF Regeneration for Chevrolet Orlando 2012
From
ChinaOBD2 Official Blog
Please keep this link if you copy the post!
Tags: Car Key Programmer chevrolet Code Reader DPF ECU Chip Tunning iprog key Key Pro OBD2 program Scania VCI VAG COM Cable VCDS VCDS VAG COM VCDS VAG COM Cable vci wholesale