MHH Poll: Compare about IM608 from Autel Maxisys Elite and Obdstar DP+ and Lonsdor 518, which Is Better?
26 votes in total:
OBDSTAR X300 DP Plus 46.15%
Autel MaxiIM IM608 38.46%
Lonsdor K518 15.38%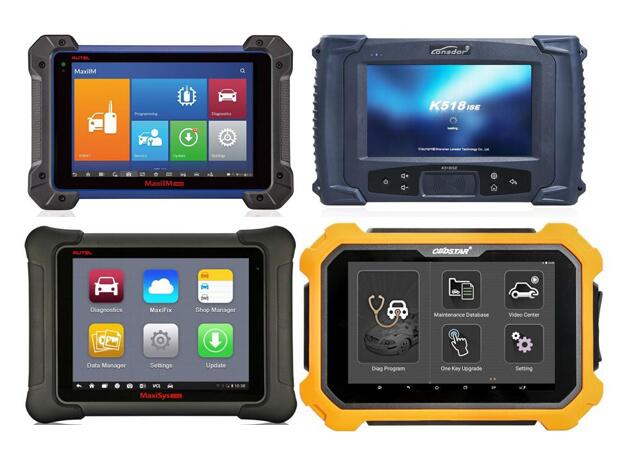 Poll Autel MaxiIM IM608 and reasons:
I own the Autel MaxiIM IM608. I purchased it because I wanted to do more key programming. My first vehicle I used it on, was a 2015 Fiat 500 NEC MCU in BCM. I could not find PIN in NEC, I was able to read with VVDI prog. So I purchased the Autel IM608, it was able to read pin no problem. Went to precode the transponder (Dealer key would have worked no problem but I was using aftermarket) and the IM608 would not get the needed information from IMMO (said Failed, Locked BCM, had to disconnect battery to regain communication).
So I called Autel support (China) I tried Autel USA but they didn't seem too knowledgeable. Autel support china within minutes could see the error on their server, they sent me Beta software for IMMO_FIAT to attempt and solve the problem. It worked perfectly.
All other vehicles I have tried have gone well, I was curious about Incode/outcode in newer fords. It programmed a key on 2018 Ford transit no problem, didn't ask for any pins or incode/outcode.
I only purchased the Autel because I have their Maxisys Elite and ADAS frame and I am very happy with their tools. I have never used a Lonsdor or OBDStar so I cannot comment on their performance.
One big bonus to the IM608 is you also get SCN Coding, VW online coding ect. I use the XP400 to clone modules all the time, VVDI prog used to be my "go to" but now Xp400 is.
Is it a rookie tool? Nope, if you're a rookie you'll probably be frustrated. But if you have basic EEPROM and MCU skills / Locksmith skills id highly recommend it.
Poll OBDSTAR X300 DP Plus and reasons:
I have OBDSTAR x300 dp , with RFID and EPROM adapters, I'm really happy with it , never had any problem.
I made several keys but mostly I use it for mileage correction. Anyway to do locksmith job u need other tools not just one of these posted here.
If you are considering to have one OBDSTAR, it depends on what main job you want to do, they have newest ODO Master for mileage correction and X300 Pro4 for locksmith. Their price is half of OBDSTAR X300 DP Plus.
Read:
OBDSTAR ODO Master car list
Comparison table X300DP Plus vs X300 Pro 4
Poll Lonsdor K518 and reasons:
I have Lonsdor K518 and it works good with all newer Fords. Even with all keys lost. I have done 2018 Explorer, 2017 Expedition, 2015 F150, etc.
It works good with Maserati key programming as well.
Land Rover has good coverage.
I've done BMW FEM/BDC All keys lost. (It was easier with Lonsdor than Autohex and VVDI).
Videos on how to operate Lonsdor K518S on various car models:
Click Here:Lonsdor K518 Video Guide Play List
More than 20 videos
Lonsdor K518S = Lonsdor K518 English version.
Lonsdor K518 Cons:
Can add new key for Continental MQB, not Jonson control MQB
www.chinaobd2.com
How useful was this post?
Click on a star to rate it!
Average rating / 5. Vote count:
This Post:
Best key programmer: Obdstar DP Plus vs Lonsdor K518 vs Autel IM608
From
ChinaOBD2 Official Blog
Please keep this link if you copy the post!
Tags: adapter Autel BMW FEM cat EEPROM EPROM Ford key Land Rover lish Lonsdor Obdstar program VW X300 DP