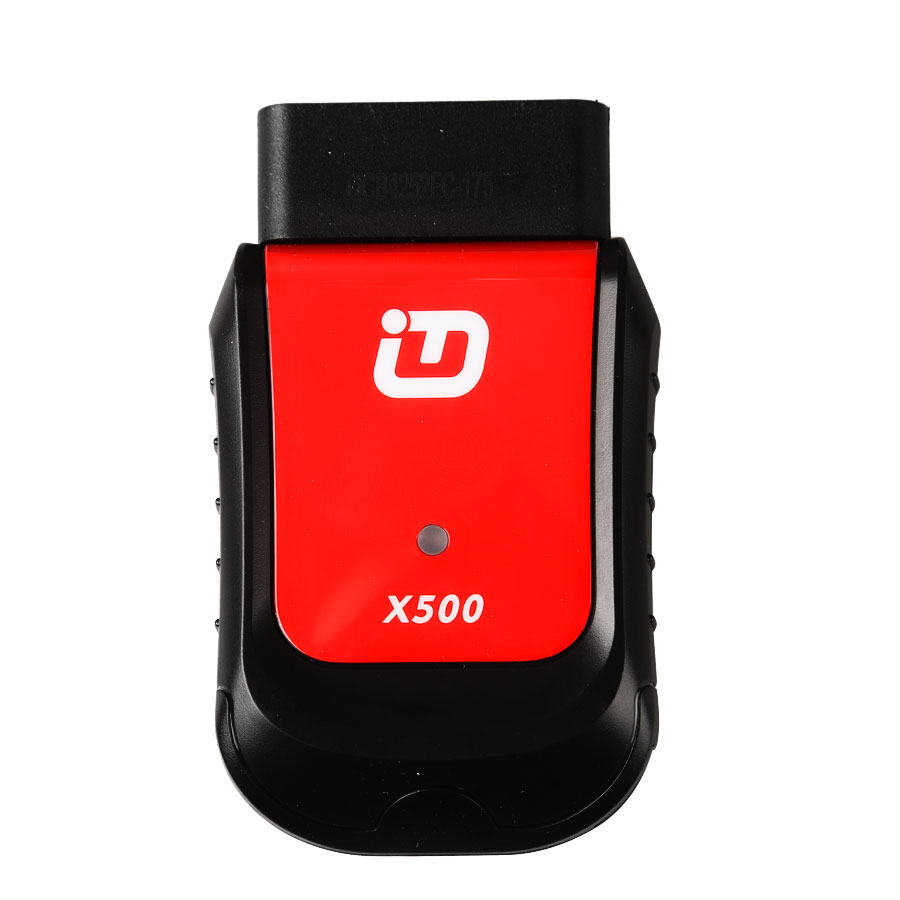 XTUNER-X500 X500 Support OBDII Diagnosis+ Oil Reset+DPF+Battery+ABS+EPB+TPMS+ IMMO+Injector
XTUNER-X500 Features:
● Powerful multiple functions like OILRESET, DPF, BATTERY, ABS BLEEDING, EPB, TPMS, IMMO&KEY, INJECTOR, covered most of brands including American, European, Asian, Australian and Chinese vehicle makes.
● Unparalleled OBDII supporting capability for all 5 OBDII protocols and 10 testing modes.
5 OBDII protocols:
ISO9141-2,ISO 14230, ISO 15765, SAE J1850-(PWM), SAE J1850-(VPW), etc.
10 testing modes inludes:
01. Display the current data
02. Display Freeze frame data
03. Display the stored trouble diagnosis code
04. Clear the fault code and stored value
05. Test Results, Oxygen Sensor Monitoring (can only test only CAN)
06. Test results, other components / system monitoring (test results, for oxygen sensor monitoring only CAN can be tested)
07. Display Pending Diagnostic trouble codes (can only detect the current or recent driving period)
08. Diagnostic component / control operation of the system
09. Display vehicle information
0A. Permanent fault database (cleared DTC)
● With brand-new design, the hardware features in stability and anti-interference, the built-in overvoltage protection module is able to protect scanner and vehicle against accidental damage during checking.
● Work stably and smoothly in high and low temperature environment.
● Update: Online software update which is convenient and timely.
● Operation System: the open source processing system on the cellphone Android system above 4.4 version.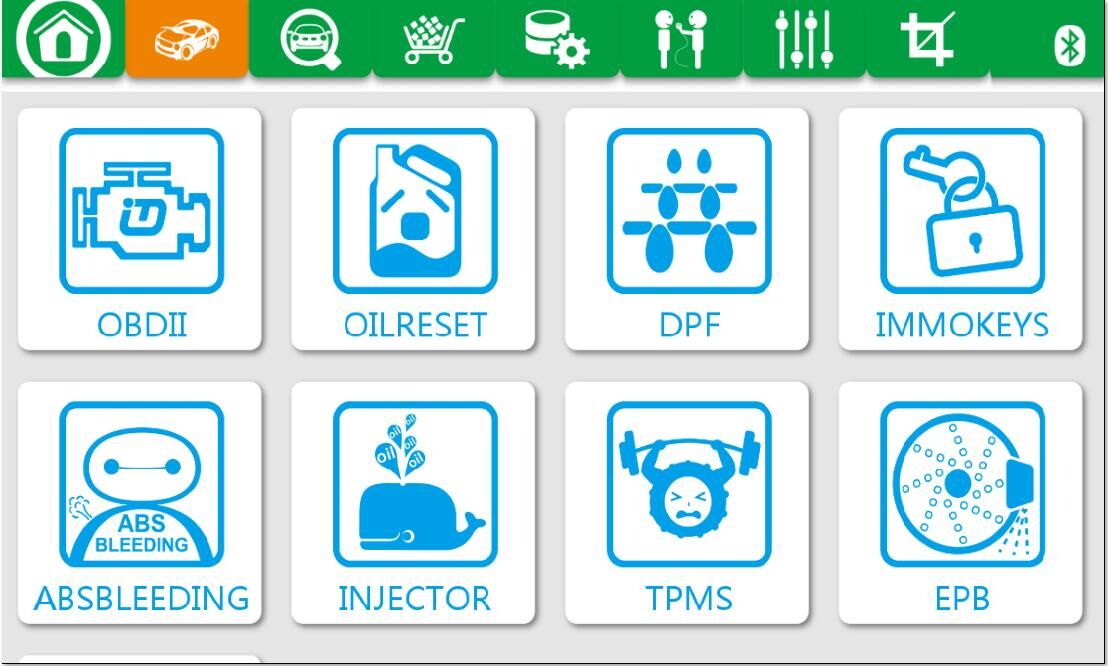 ]
XTUNER-X500 Function Car List:
ABS Bleeding Reset:Citroen,Daewoo,Jaguar, Landorover, Opel,Peugeot, Renault, Ssangyong,Ect
Battery Reset: Ford, Jaguar, Landrover, Lexus, Toyota, Volvo ect.
DPF Reset: Citroen,Daewoo,Jaguar, Landorover, Opel,Peugeot,Subaru, Vauxhall, ect.
EPB Reset: BENZ, BMW,Citroen,Daewoo, Honda, Jaguar, Landorover, Opel,Peugeot, Renault, SAAB, Subaru, Toyota, Vauxhall,Volvo, VW, Buick,Cadillac, Chevrolet, Chevrolet Truck, ect.
Oil Reset: Acura,AUDI, BENZ, Besturn, Bentley, Bugatti, BMW, Chrysler, Citroen, Dacia, Daewoo, Dodge, Ferrari, Ford, Holden, Honda, Hyundai, Infiniti, Isuzu, Jaguar, Jeep, Kia, Landorover, Lamborghini, Lexus, Lincoln, Maserati, MINI, Mitsubishi, Nissan, Oldsmobile, Opel,Peugeot, Porsche, Pontiac, Renault, Rolls-Roycw, Romeo, Rover, SAAB, Saturn, Scion, Seat, Skoda, Smart, Subaru, Suzuki, Totyota,Vauxhal, Volvo, VW, Buick, Cadillac, Chevrolet, GMC, Hummer, Baic, BYD, CHERY, FAW CAR, GREATWALL, JAC, LUXGEN, SOUEAST, ROVER, ect.
TPMS Reset: Citroen, Ford, Honda,Kia,Mitsubishi, NISSAN, PEUGEOT, RENAULT, TOYOTA, BENZ, CHRYSLER, HYUNDAI, MAZDA, ACURA, BUICK, CADILLAC, CHEVROLET, DODGE, GMC, HUMMER, INFINITI, LINCOLN, JEEP, LEXUS, PONTIAC, SATURN, SCION, GM, AUDI, BMW, JAGUAR, PORSCHE, SUBARU, VW, LANDROVER, SGM, ect.
IMMO&KEYS RESET: DODGE, JEEP, ACURA, ALFA, BENZ, BWM, CITREON, FIAT, FORD, HONDA, JAGUAR, LANDROVER, LEXUS, MAZIDA, MITSUBISHI, OPEL, PEUGEOT , PROTON, SUBARU, ISUZU, SMART, SCION, SSANGYONG, TOYOTA, VW, BUICK, CHEVROLET, CADILLAC, GMC, HUMMER, NISSAN, KIA, INFINITI, ZOTYE, EMGRAND, ENGLONCAR, GEELY, DFCITREON, DFNISSAN, DFPEUGEOT, QYMAZIDA, YUEDA, HYUNDAI, ect.
Injector Reset: CITROEN, FAIT, JAGUAR, KIA, LANDROVER, MITSUBISHI, OPEL, SUBARU, VAUXHALL, TOYOTA, SCION, HYUNDAI, ect.
XTUNER-X500 Specification:
Operating System Android system above 4.4 version
Processor ARM 32-bit Cortex processor
Communications Bluetooth
Input Voltage DC 8-16V
Operating Temperature -10 to 70 °C(14-158°F),Relative Humidity:<90%
Storage Temperature -30 to 120°C(-22 to 248°F),Relative Humidity:<90%
Dimension 150mm(5.91")*94mm(3.70")*40mm(1.57")
UnitWeight NW:0.07kg(0.154lb) GW:0.166kg(0.336lb)
Protocols UDS,ISO 9141-2, K/L lins, SAE-J1850VPW,SAE-J1850PWM,CAN ISO 11898 ISO 15765-4,High speed, Middle speed ,low speed and Single wire CAN
XTUNER X500 Software Display: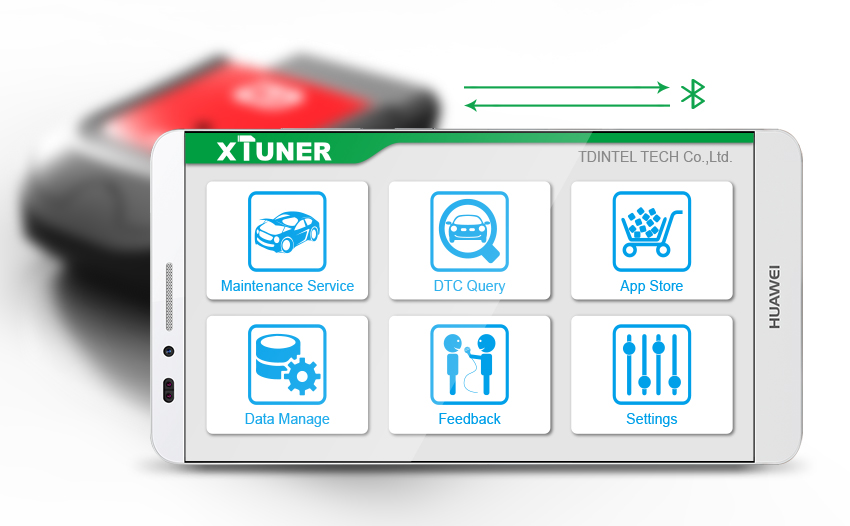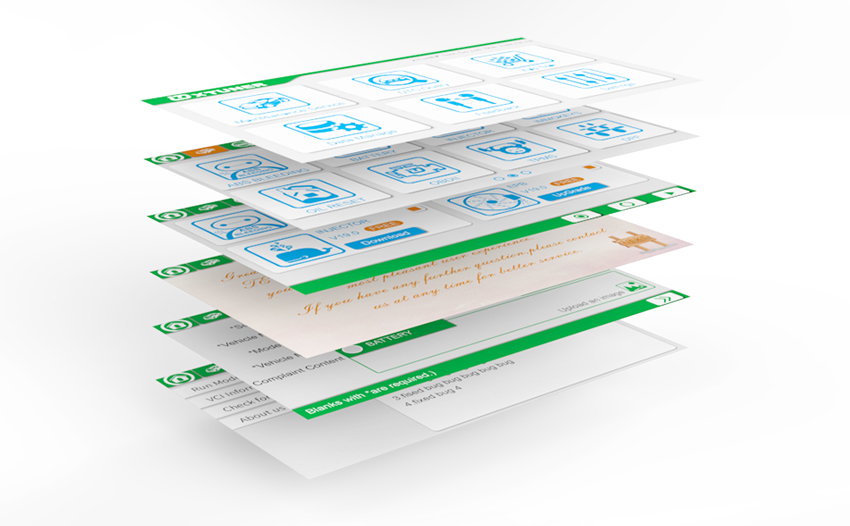 XTUNER X500 Bluetooth Special Function Diagnostic Tool works with Android Phone/Pad
How useful was this post?
Click on a star to rate it!
Average rating / 5. Vote count:
This Post:
XTUNER X500 Bluetooth Special Function Diagnostic Tool works with Android Phone/Pad
From
ChinaOBD2 Official Blog
Please keep this link if you copy the post!
Tags: bluetooth scanner new arrivals OBD Scanner for Android x500 Android x500 bluetooth x500 xtuner Xtuner x500