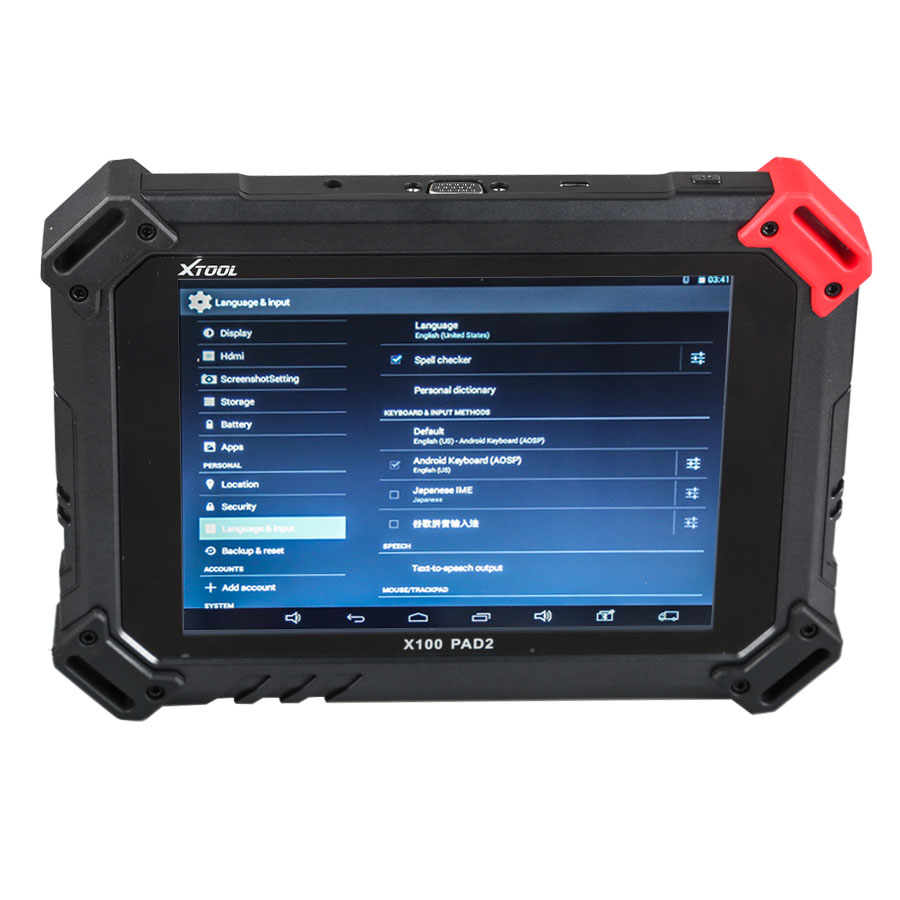 XTOOL X-100 PAD 2 Special Functions Expert
Notice: Not Support Indian Cars.
Click Here Xtool X100 PAD and X100 PAD2 comparison table
X-100 PAD2 Special Functions Expert with VW 4th & 5th IMMO
X100 PAD2 Functions and Features:
Key Programming, especially added with VW 4th & 5th IMMO
PIN Code Reading
OBDII diagnosis: 4 systems diagnosis, Read & Clear codes for Engine, Brakes, Central Electrics, Airbag System
Oil Reset/Engine oil light reset
Odometer Adjustment
Tire Pressure Warning Light Reset
Timing belt light reset (Manual Operation)
EPB Electrical Parking Brake Adaptation
TPS Throttle Body Adaptation
Steering Angle Calibration
Battery Reset
DPF
Hexadcimal editor(Win Hex)
Support the latest vehicles with CAN BUS and UDS protocol
Update Via WIFI at xtooltech.com (always equipe your device with the latest software)
Language: English, French, Turkish, Indonesian, Thai, Portuguese
Note: If you from Brazil, could buy Portuguese version from local dealers directly
​​​​​​​
Specifications:
| | |
| --- | --- |
| Operating System: | Android 4.4.4 |
| Memory: | 1GB RAM, 16GB Flash |
| CPU | Quad Core, 1.6 GHz |
| Display | 8.0 Inch IPS 5-Point Multi-touch Screen with 1024×600P Resolution |
| Sensors: | Gravity Sensor, Light Sensor |
| Input/Output: | Microphone, Dual Speakers, 3.5 mm headset jack, Mini HDMI Port, 2.0USBPort, TF Card Port |
| Battery: | 4000mAh, 7.4V |
| WIFI | WIFI 2.4Ghz |
| Bluetooth | 100 Meters |
| Power Voltage: | 12V |
| Power Consumption: | 29.6W |
| Operating Temperature: | -20 to 50℃(-4 to 126℉) |
| Humidity: | <90% |
| Dimension: | (L*W*H): 240*177*30mm |
More details:
Layout of X-100 PAD 2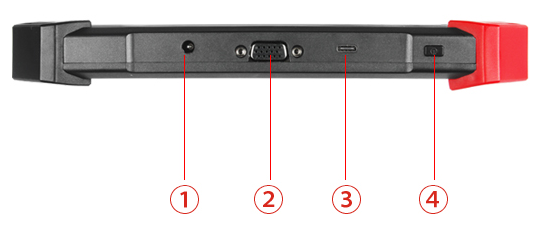 ① USB Type C Port: Compatible with HDMI TV port
② Power Button: Power on or off
③ DC Charging port: Battery charging
④ DB15 Port: Supports wired connection with car by the cable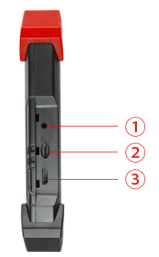 ① Earphone jacket
② USB 2.0 Port: data synchronization with PC
③ Mini HDMI Port
Front View of X-100 PAD 2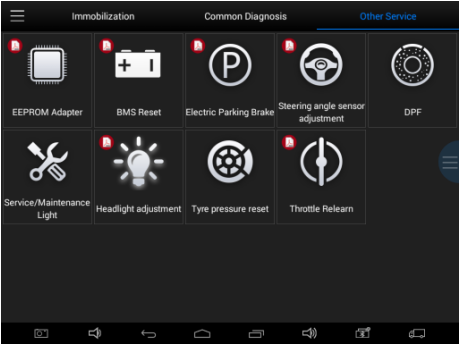 Back View of X-100 PAD 2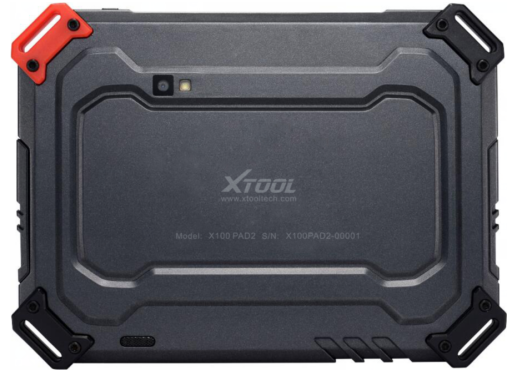 X-100 PAD2 Exploded Diagram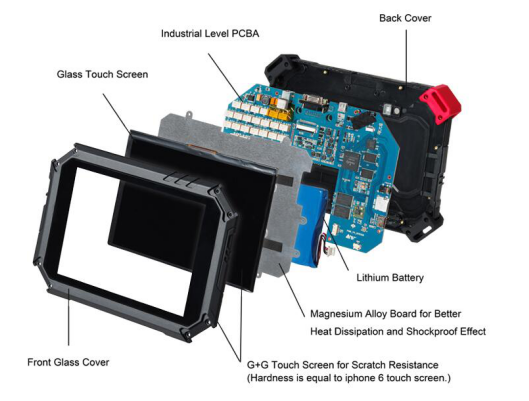 Easy registration with X-100 PAD 2 connected to WIFI. Don't bother to use PC for registration.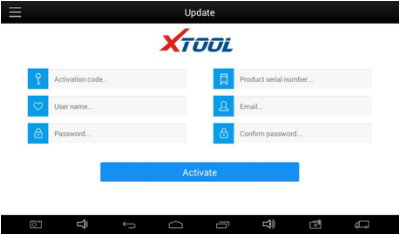 Connect to vehicle directly with cable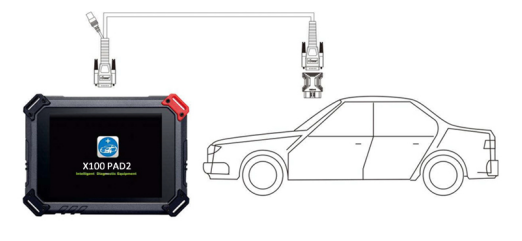 Diagnosis interface for choosing vehicles' model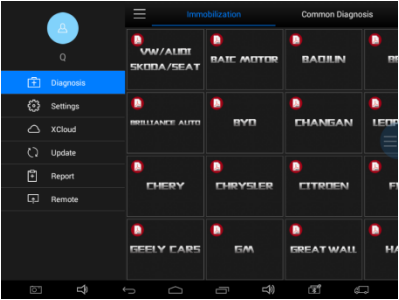 XTOOL X100 PAD2 Connect to vehicle via EEPROM Adapter: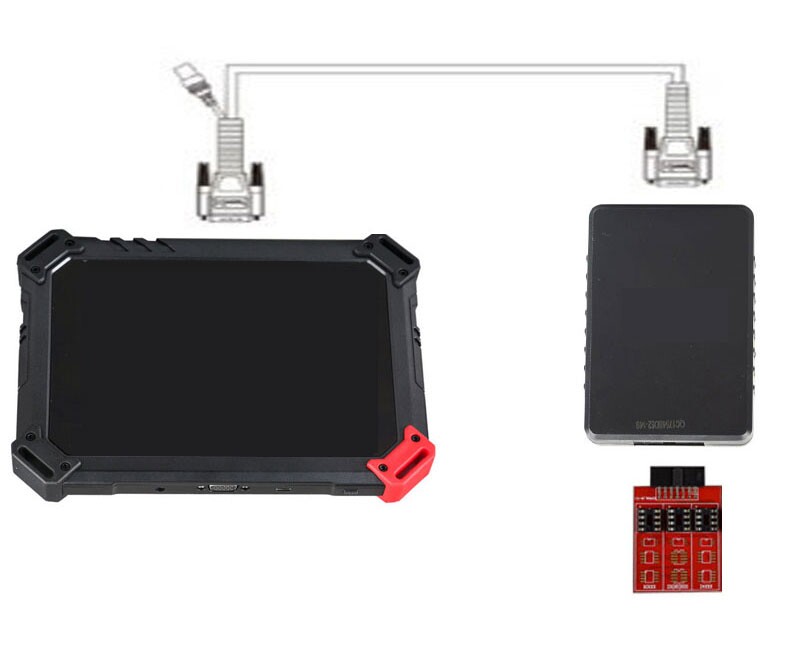 You can choose your area before you start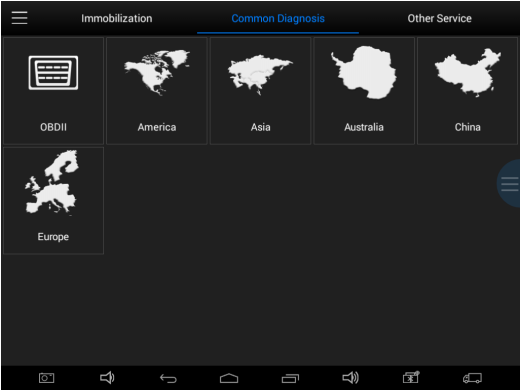 Each area will contain the all the brand this device can do, here is thelist:
America: Buick, Cadillac, Chevrolet, Dodge, GM, GMC, Hummer, Pontiac, Saturn, Ford
Asia: Acura, Honda, Hyundai, Infiniti, Isuzu, KIA, Lexus, Mazda, Mitsubishi, Nissan, Ssangyong, Subaru, Suzuki, Toyota
China: BYD, Great Wall Motor, Brilliance, JAC, Geely Cars, Lifan Cars, Chery
Europe: Audi, Benz, Citroen, Ford, Fiat, Jaguar, Lancia, Land Rover, Opel, Peugeot, Porsche, Renault, Romeo, Seat, Skoda, Smart, VW
One-click update via WIFI. Get the latest software whenever you want! Never miss the update with pop-up update reminder!
Remote access, which is perfect for training, demonstration and even remote diagnosis.

Diagnosis reports in PDF file. Print out the diagnosis report and show it to car owners when they come and fetch their cars.
They will be really happy knowing what kinds of problems have been fixed for their cars.

Key Programming Features:
1.New keys programming
2. PIN Code reading with EEPROM
3.Hexadcimal editor(Win Hex)
2.Reads keys from immobilizer's memory
3.New immobilizer programming
4.Vehicle Identification Number programming
5.Reset ECM & reset immobilizer
6.New remote controller programming
7.With full and strong database for the most important vehicle makes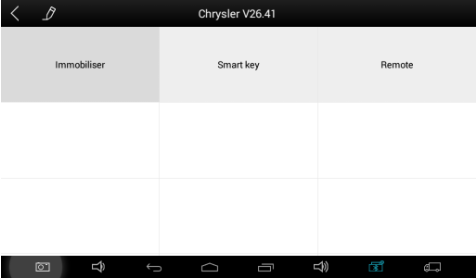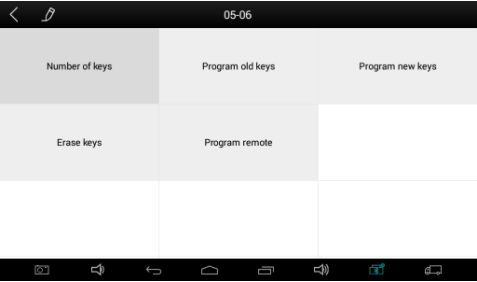 Oil Reset Functions Features:
Innovative one-click oil reset for VW, Audi, BMW, Mercedes Seat, Skoda, Volvo, etc.
Support engine oil, spark plugs, front brake pads, back brake pads, air conditioner, brake liquid, coolant liquid, vehicle checking , etc. resetting for BMW. And the supported BMW models are F01/F02/F03/F04/F07/F10/F11/F12/F13/F18/F20/F30, etc.
Support Mercedes Benz new C Class, E Class models and Mercedes Benz VITO/VIANO/SPINTER.
Support the lifespan percentage resetting of engine oil for Buick, Cadillac etc.
Support Porsche Cayenne, Panamera till 2012
Support maintenance light reset for Volvo, Land Rover.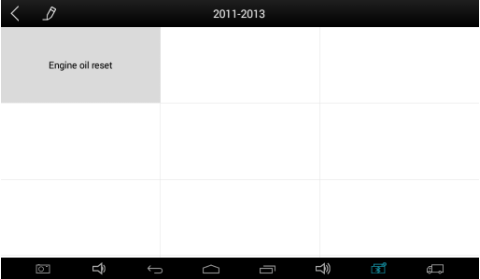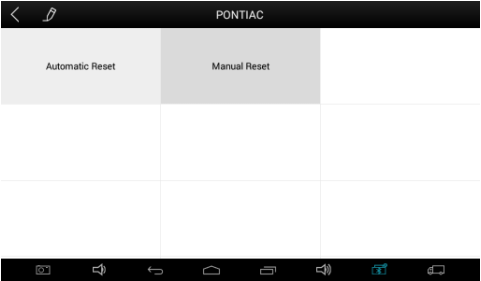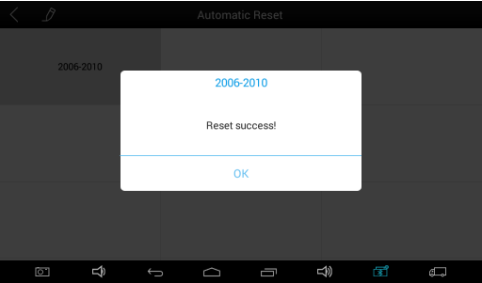 Odometer Adjustment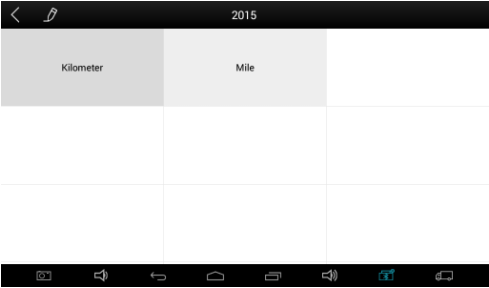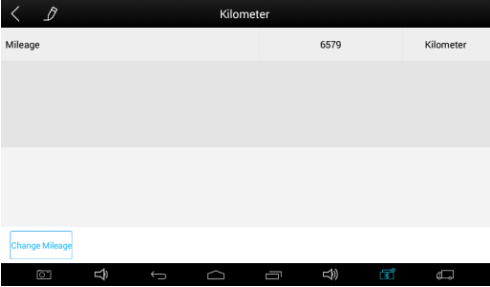 TPS Throttle Body Adaptation: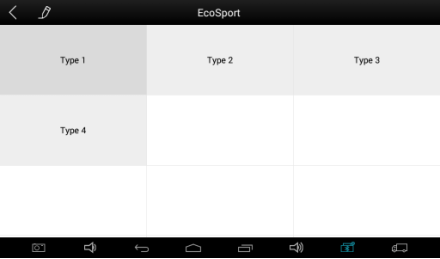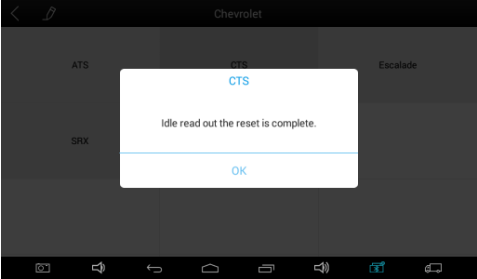 BMS Reset (Battery Reset):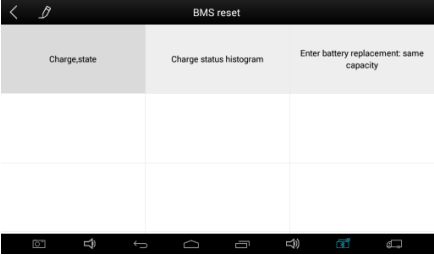 EPB Electrical Parking Brake Adaptation: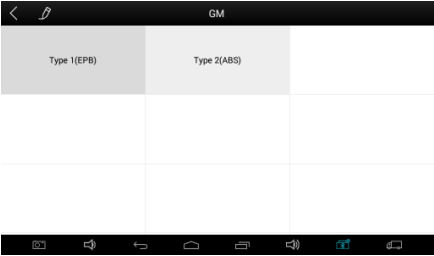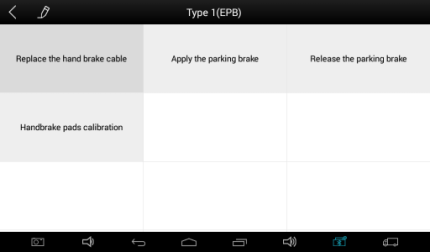 DPF: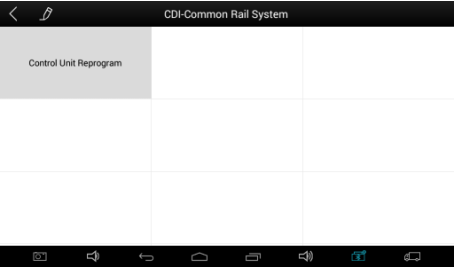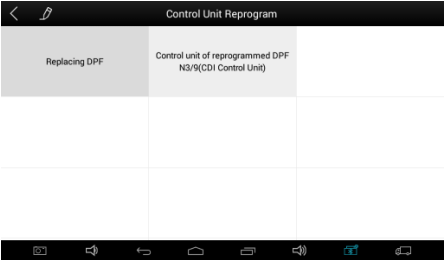 Steering Angle Calibration: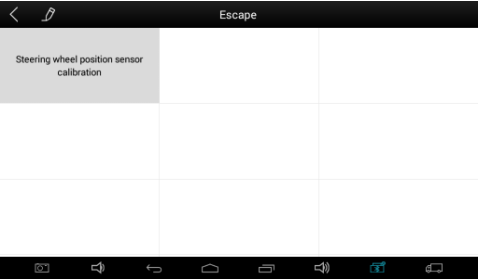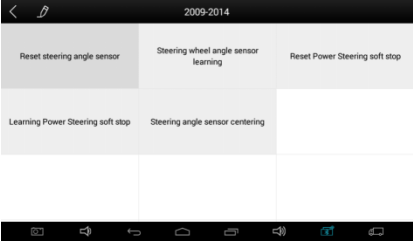 Tire Pressure Warning Light Reset (Manual Operation)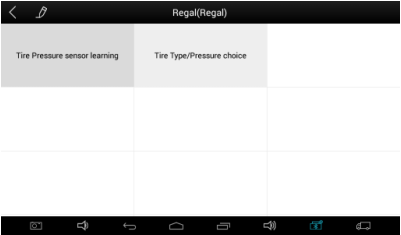 EEPROM Adapter Features: 
1.PIN Code Reading
2.ECU Initializing
3.Chip Programming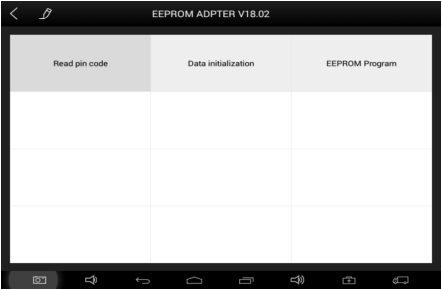 Four System Diagnosis:
Package including:
1pc x OBD II-16
1pc x HONDA-3
1pc x MAZDA-17R
1pc x KIA-20
1pc x HYUNDAI/KIA-10
1pc x DB15_Male To VGA_Male
1pc x USB_TYPE-C
1pc x X-100 PAD2
1pc x KC100
1pc x EEPROM adapter
1pc x USB_TYPE-C and Mini_USB
1pc x Charger for Tablet
1pc x US Power Adapter
1pc x EU Power Adapter
1pc x Certificate of Quality
1pc x Packing List
X-100 PAD2 Special Functions Expert with VW 4th & 5th IMMO
How useful was this post?
Click on a star to rate it!
Average rating / 5. Vote count:
This Post:
X-100 PAD2 Special Functions Expert with VW 4th & 5th IMMO
From
ChinaOBD2 Official Blog
Please keep this link if you copy the post!
Tags: car key lost car key maker car key match car key programming universal key programmer VAG 4th 5th IMMO programming tool