Top 6 Volvo XC60 diagnostic scanners:
Volvo dice with VIDA software for Volvo cars 1999 – 2017 year
Icarsoft VOL V2 for the newer cars
Foxwell NT530 Volvo diagnostic scanner
Vident iLink400 Volvo diagnostic scanner
LAUNCH X431 Pro mini for Volvo diagnosis
Autel maxidiag MD808 pro
In details:
Top 1. Volvo dice with VIDA software for Volvo cars 1999 – 2017 year
Look at the best-selling Chinese DICE units off chinaobd2.com: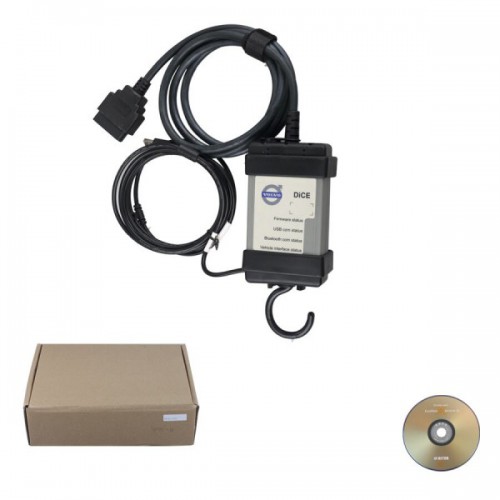 Price: 89usd
Newest software version: with 2014D (newest VIDA software 2015A)
Coverage: Volvo 1999 – 2017 year
Language: Italian/ English/ French/ Portuguese/ Swedish/ Japanese/ Korean/ Dutch/ Russian/ Turkish/ Thai/ Traditional Chinese/ Simplified Chinese
Update: by CD
Installation on WIN7: https://youtu.be/vel17o0RQW8
If you're not computer savvy, you can contact the online support for remote assistance.
Functions:
1.Administration – General information, design and function
2.Standard components, service materials and consumables. General information (among other things, control modules, SRS, general safety) as well as
3.service and maintenance
4.Engine with mounting and equipment
5.Electrical system
6.Power transmission
7.Brakes
8.Suspension and steering
9.Springs, shock absorbers and wheels
10.Body and interior – among other things, diagnostics, design and function, repair and spare part information
11.Other – special vehicles, e.g., ambulances, police cars. Components that deviate from standard.
Vida ReviewS:
1.The rub with VIDA on an old, dedicated laptop is that you must first charge up the laptop, then boot the laptop, and wait for VIDA to initialize before you can do anything. I have yet to try and run VIDA on a virtual machine on a faster computer.
That said, you really do need VIDA. VIDA on a cheap old laptop will pay for itself first problem.
Example: Anti-skid problem on the 2011 XC90. I could reproduce the problem repeatedly with the steering wheel, so I was 99% sure that the Steering Angle Sensor (SAS) was the problem. Still, $250 part. Supposedly, another $200 for "software". VIDA let me plot all of the signals in and out of the SAS. I could demonstrate without a doubt that the SAS was the problem. Furthermore, once I had the new part installed, all was well. I could then query the Brake Control Module (BCM) to be sure that the SAS was sending the data downstream properly. It was. Car was happy. No codes. No need for software. Furthermore, since the car was under a 30 day warranty, and the SAS is the airbag's clock spring, I got the dealership (a Jeep dealership) we bought it from to cut me a check for the part… though I had to play a little hardball to get there. In short, what would have been a $1000 dealership fix was a $0 fix. Laptop was $300.
2.I am ending up trying VIDA, I follow the RickHaleParker thread (matthewsvolvo forum) on how to install it on Windows10. Was really easy and it should work fine as soon as my dice unit comes in. I'm ready to hook it up now.
Top 2: Icarsoft VOL V2 for the newer cars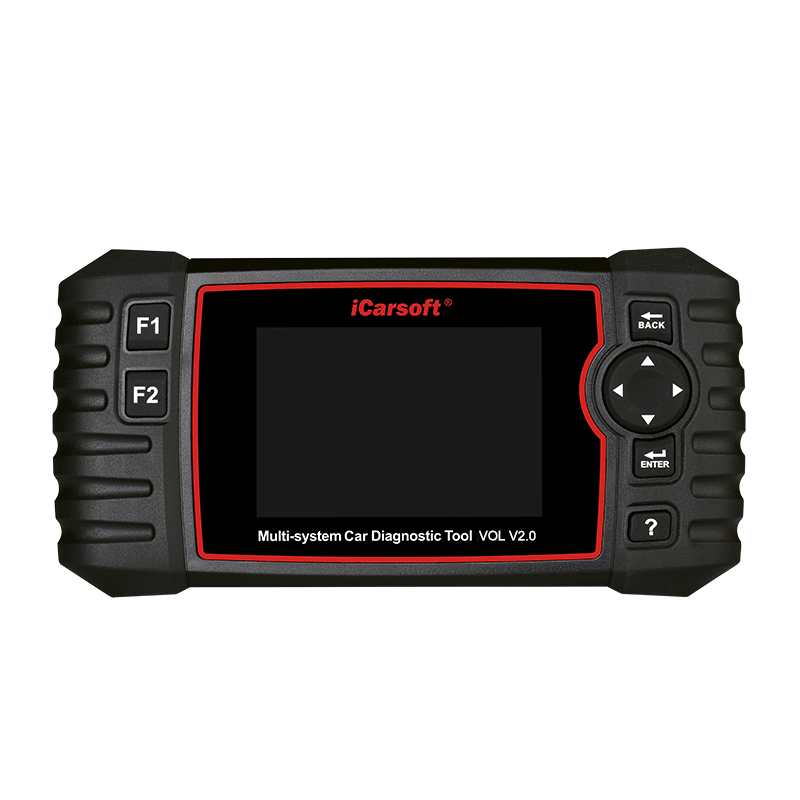 Price: 260usd
Tablet with 4.0″ TFT LCD display
Features:
Full ECU diagnosis
Special functions
Vehicle coverage: Volvo , Saab
I just purchased an Icarsoft VOL V2 for the newer cars as I won't be using it for anything but Volvo's and I don't own any Saab's that are also covered.
I also have VIDA for the older cars (before 2017 year) that I've used maybe a dozen times.
Top 3: Foxwell NT530 Volvo diagnostic scanner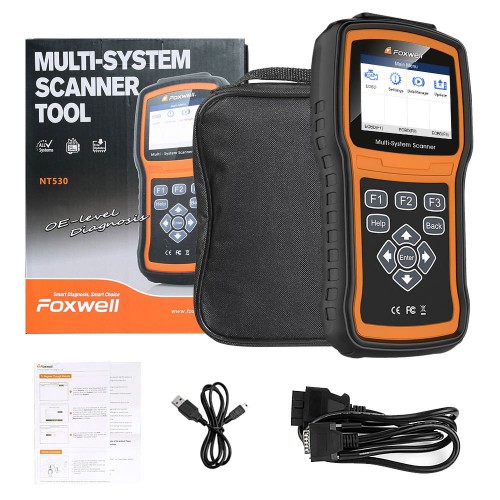 Price: 169usd
Can add up to 5 car makes (pay extra)
Foxwell NT530 Volvo Coverage:
2009 – 2019 year
The above table is not the newest update.
Activate components/functions: confirmed
Read codes : confirmed
Erase codes: confirmed
Readiness code: confirmed
Resetting: confirmed
Active test: confirmed
Calibrating: confirmed
Adaptation: confirmed
Programming: confirmed
Language:
English, Chinese (Simplified), Chinese (Traditional),French, Deutsch, Spanish, Japanese, Russian, Polish, Dutch, Portuguese, Korean, Swedish, Italian, Russian, Thai, Hungarian
Update: Free Update for Lifetime.
Reviews:
I agree that VIDA/DICE is the best way to go by a very big margin. But like many, mine's on an old laptop that takes awhile to boot up. A "lite" tool is handy.
Handy for the seemingly random P0420/P0430 codes that come up once every other month with the XC90.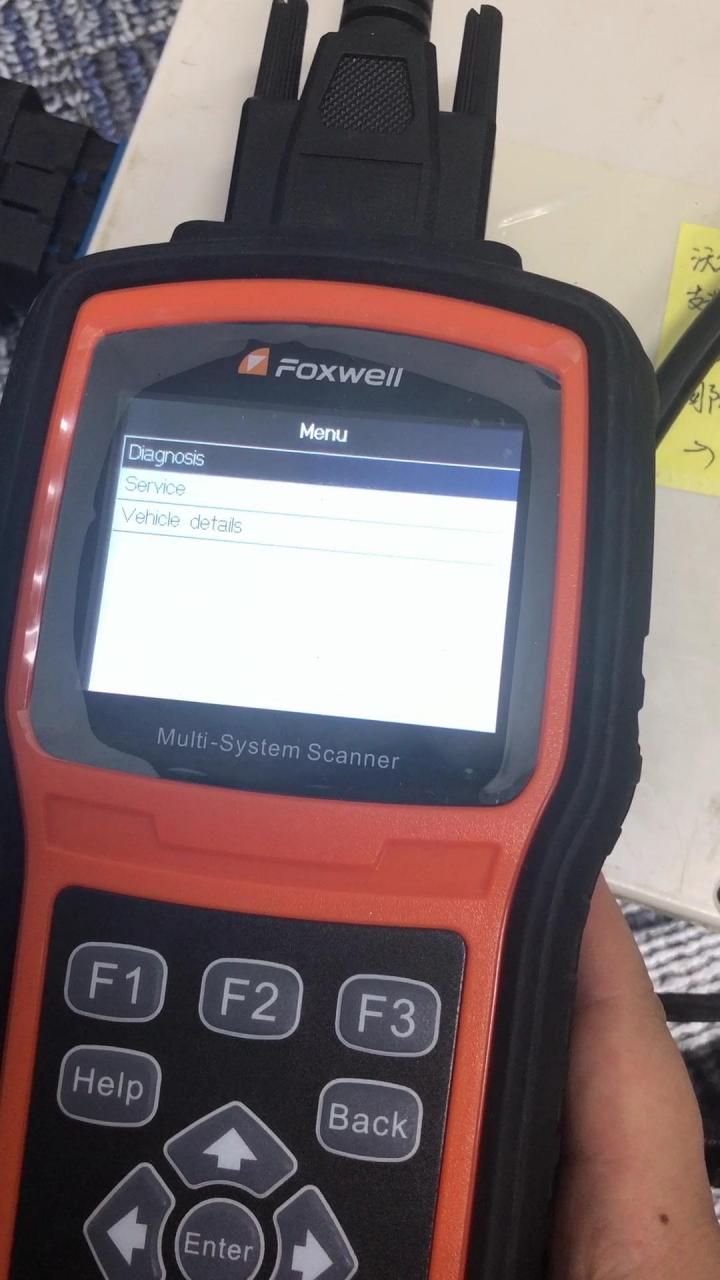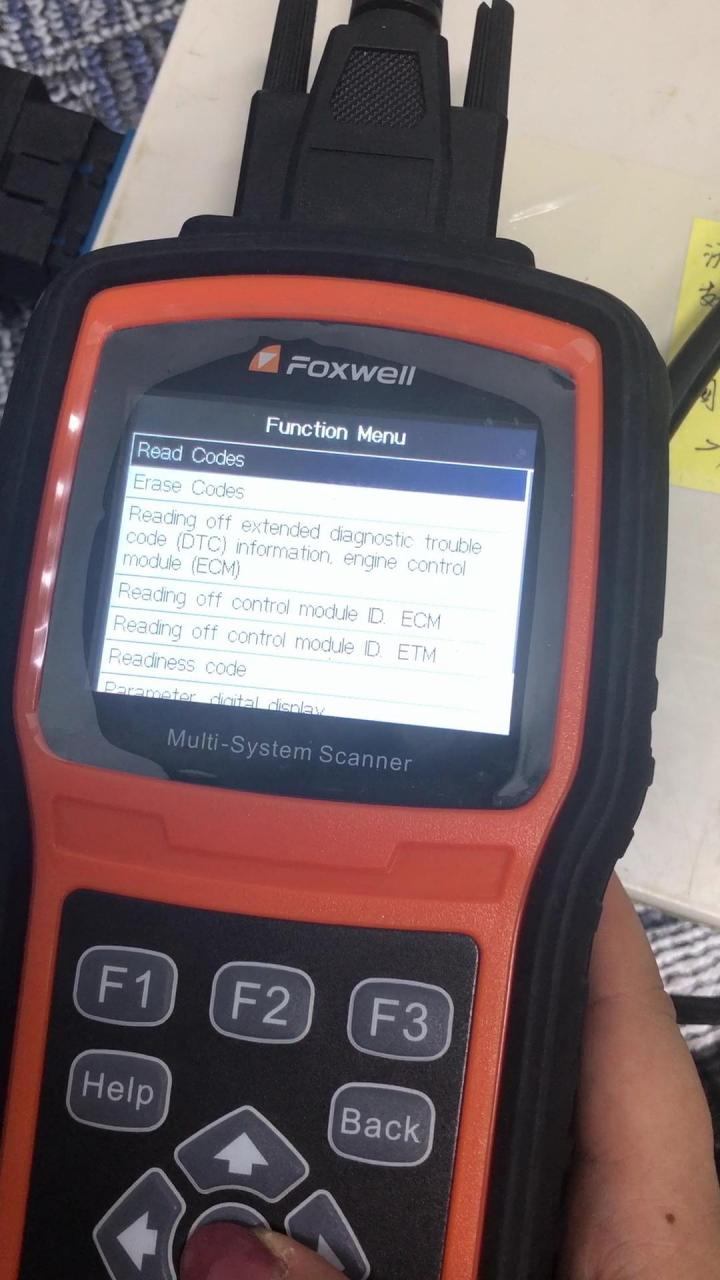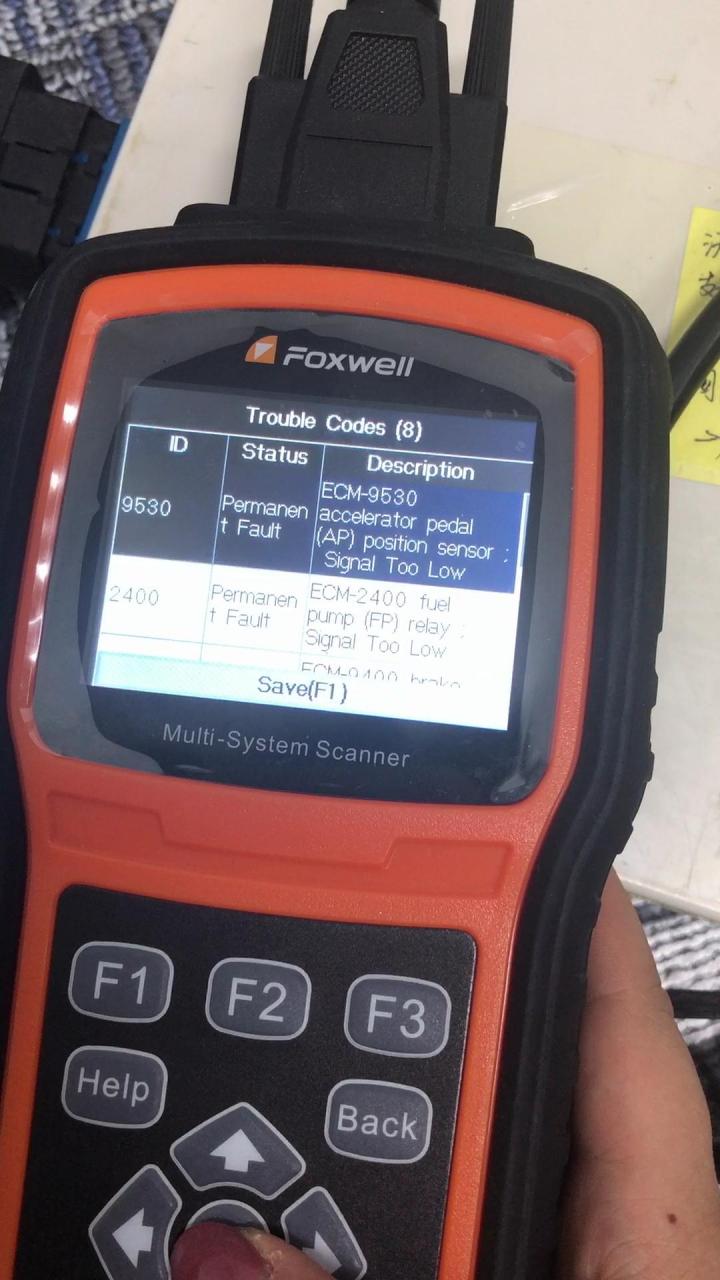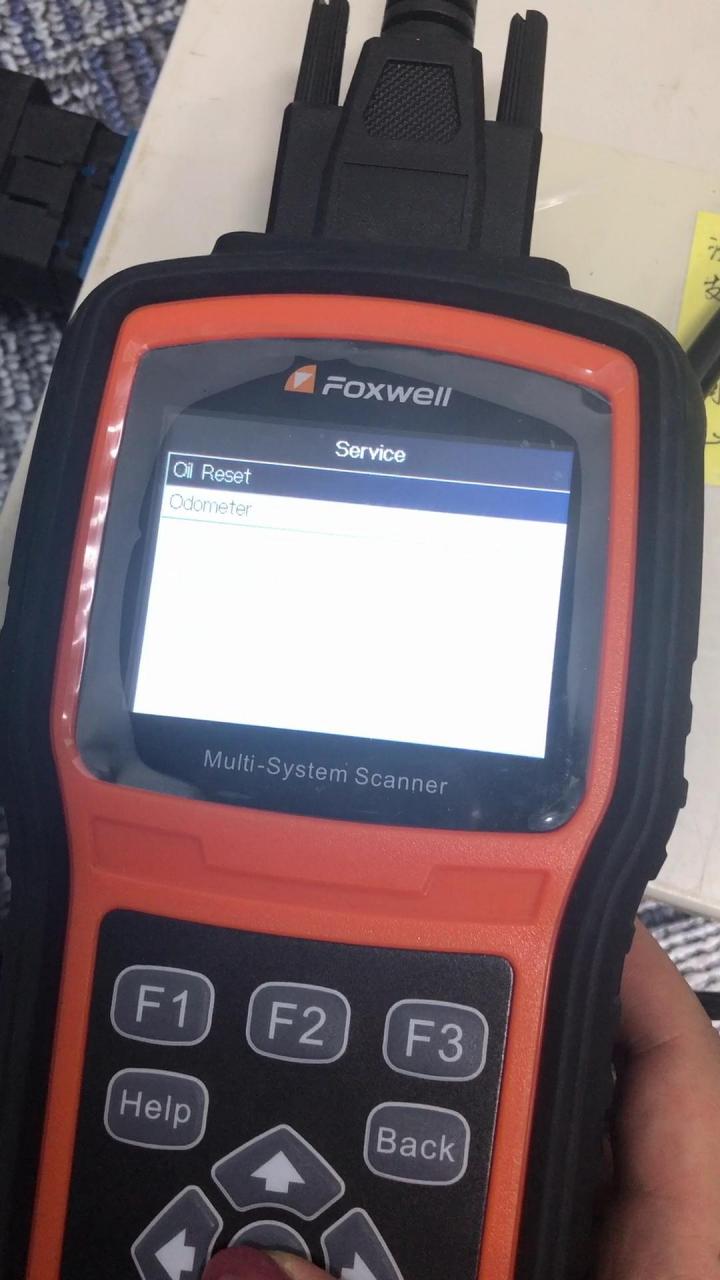 Top 4: Vident iLink400 Volvo diagnostic scanner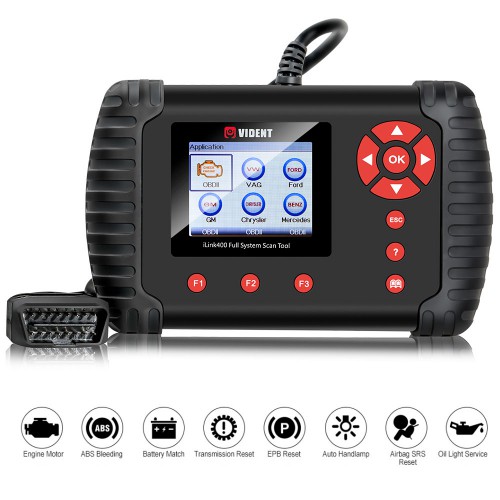 Price: 139usd
Can add up to 5 car makes (60usd per one)
Volvo XC60 Coverage:
2009-2015 year
read ECU information: confirmed!
read and clear fault codes: confirmed!
freeze frame: confirmed!
perform active test: confirmed!
special functions: confirmed!
Language:
English, French, German, Russian, Spanish Portuguese, Swedish and more
Update: 3 Years Free Update Online
Top 5: LAUNCH X431 Pro mini: for Volvo diagnosis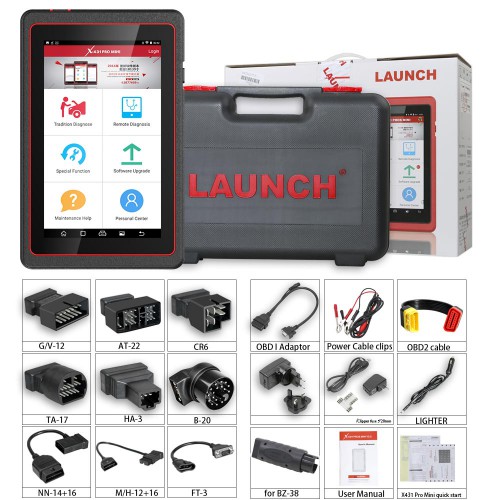 Price: 799usd
Update:
Online 2 years of free update
Online One-click upgrade
Language: Arabic, Polish, German, Russian, French, Finish, Dutch, Czech, Norwegian, Portuguese, Japanese, Swedish, Spanish, Italian, English, Denish, Korea
Coverage:
Multi-brand manufacturers
| | | | | | | | |
| --- | --- | --- | --- | --- | --- | --- | --- |
| Software | Car Brand | Software | Car Brand | Software | Car Brand | Software | Car Brand |
| 1 | CHANGCHENG | 28 | BXGM | 55 | KIA | 82 | CHANGHE |
| 2 | DAEWOO | 29 | SPARK TY | 56 | RENAULT | 83 | FIAT |
| 3 | HUACHEN | 30 | USAFORD | 57 | SKODA | 84 | SAICMG |
| 4 | FORD(AU) | 31 | PEUGEOT | 58 | SPRINTER | 85 | MAZDA |
| 5 | ZHONGXING | 32 | SUZUKI | 59 | ROVER | 86 | ZHONGTAI |
| 6 | AUTOSEARCH | 33 | RESETOIL | 60 | WEILI | 87 | JAGUAR |
| 7 | RESETSAS | 34 | PROTON | 61 | INDIANMARUTI | 88 | OPEL |
| 8 | BAIC | 35 | AST ONMARTIN | 62 | INDIANMAHINDRA | 89 | VOLVO |
| 9 | INDIANTATA | 36 | RESETIMMO | 63 | PERODUA | 90 | CHRYSLER |
| 10 | SAIPA | 37 | UAZ | 64 | AUSTHOLDEN | 91 | DAIHATSU |
| 11 | DEMO | 38 | ZAZ | 65 | RESETINJEC | 92 | FLYER |
| 12 | JACTY | 39 | PAZ | 66 | BUGATTI | 93 | HMAZDA |
| 13 | MARUTI | 40 | LUXGEN | 67 | RESETTPMS | 94 | HYUNDAI |
| 14 | PERODUA | 41 | TOYOTA | 68 | EOBD2 | 95 | PROTON |
| 15 | VAZ | 42 | VW | 69 | HAFEI | 96 | SUBARU |
| 16 | PORSCHE | 43 | CHANGAN | 70 | HAOQING | 97 | SSANGYONG |
| 17 | QIRUI TY | 44 | AUDI | 71 | LIFAN | 98 | JOYLONG |
| 18 | RESETBRAKE | 45 | CITROEN | 72 | MAHINDRA | 99 | FERRARI |
| 19 | SAMSUNG | 46 | DFXK | 73 | NISSAN | 100 | SEAZ |
| 20 | ECUAID | 47 | FUTIAN | 74 | XIALI | 101 | HOLDEN |
| 21 | MASERATI | 48 | HONDA | 75 | ZHONGHUN | 102 | MITSUBISHI |
| 22 | RESETGEAR | 49 | LANDROVER | 76 | TATA | 103 | SAAB |
| 23 | BMW | 50 | LIUWEI TY | 77 | TRUMPCHI | 104 | GAZ |
| 24 | GM | 51 | XINKAI | 78 | RESETBMS | 105 | JIAO |
| 25 | SEAT | 52 | BXFIAT | 79 | AUSTFORD | 106 | RESETBLEED |
| 26 | ISUZU | 53 | SMART | 80 | IZH | 107 | RESETET |
Launch X431 Pro Mini Volvo coverage: http://qcar.x431.com/newqcar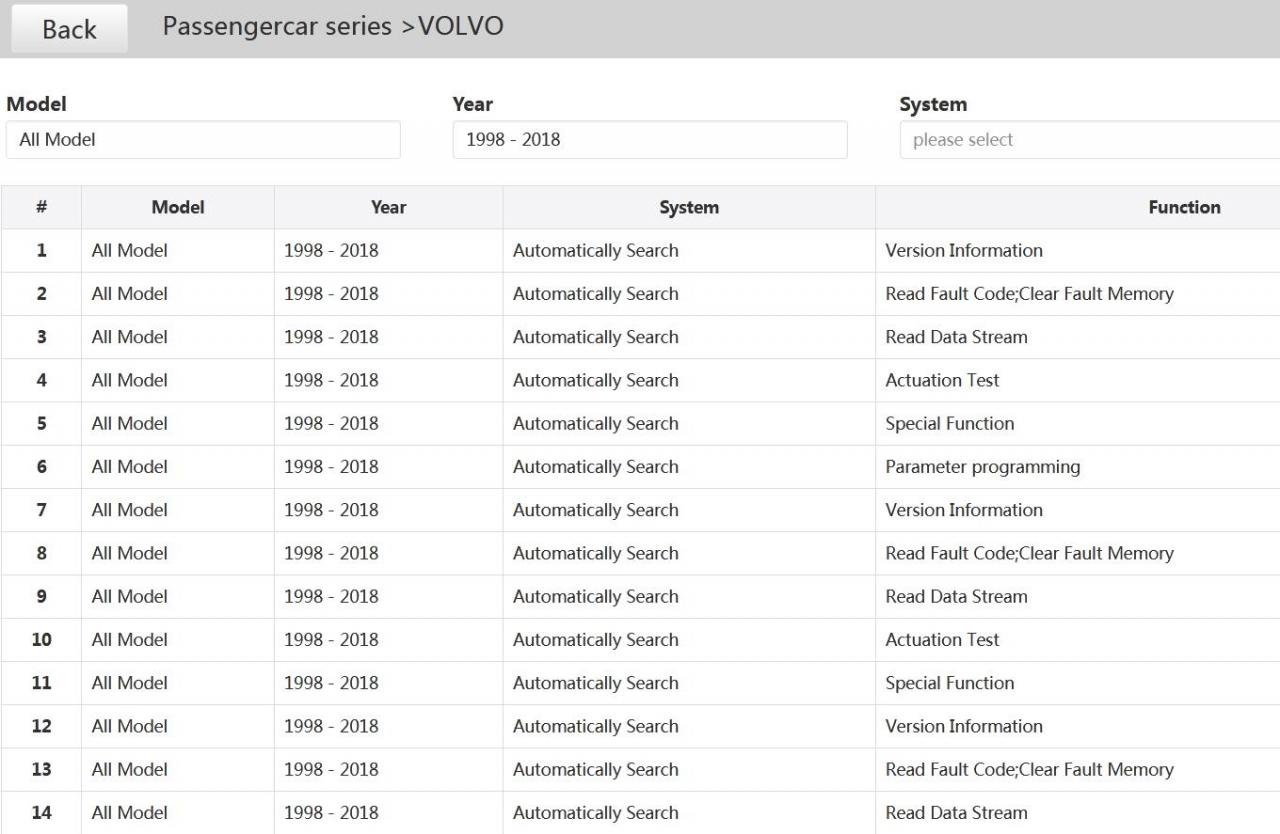 Features:
OS: Tablet with Android 5.1 operation system
Live Chat(CC)
Maintenance info
Special Features
Strong Diagnostic
Remote Service
Online Information
Online Help
Launch X431 Pro Mini Reviews:
1.I got myself a LAUNCH X431 mini. It worked perfectly on my XC60s. It basically can do anything that you may want to do as a DIYer. The unit is based on Android, the interface is very smooth and user friendly. The software got updated regularly so I assume it will work well with all the latest models of any manufacturers. You have 2 years of free update after registering the unit.
2.Package came fast. Called the customers service for TECH support and I was asked to offer them the serial number, country and language I would be needed for using the tool. after activation and downloading the sofware, found it is really a multi-function device with a wide car coverage list. I applied it to my Porsche, and it accurately solved the oil indicator and cleared the DTC. I also used it to troubleshoot problems of my wife's AUDI, couple of problems was found and fixed without issues. A good unit indeed. The seller was fairly supportive and the product good as well, I bet this product can at least save me $2000 plus time and labor per year. Highly recommend.
Top 6: Autel maxidiag MD808 pro Volvo reviews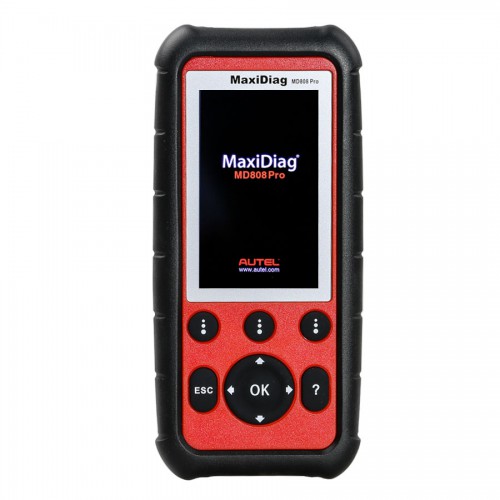 Price: 269usd
Compact and sturdy construction
If you've been looking for a device that will last for a while and offer you many years of use, then the Autel MaxiDiag scanner will be a great tool for you. This device is durably made of hard plastic material that can withstand impact and crushing from daily use. Additionally, it features a rubberized sleeve that not only offers a firm grip but as well as protects the device from accidental crushing or damage when it falls. It is also water and grease resistant. So, it is perfectly built for the garage floor.
Lightweight and portable
Measuring 13 x 10.5 x 4 inches, this is a very compact device that can be easily handled by an adult hand. It also weighs around 3.4 pounds, which implies that it is lightweight and not a burden to carry around as you inspect or maintain your client's vehicles. Besides, it comes with a carrying case which makes things to be even easier for the user when it comes to proper storage and transportation of the gadget.
Extensive vehicle coverage
Whether you deal with European vehicles, Asian cars, or domestic vehicles, this gadget covers most of them. It supports all obd2 compliant vehicles manufactured from 1996 and newer. Among the popular car makes that it covers include GM, Ford, Benz, BMW, Nissan, Toyota, Bentley, VW, Volvo, Acura, Kia, Honda, Jaguar, LandRover, etc. Before purchasing the gadget, get in touch with Autel support and find out if it covers your vehicle model and year.
In details: https://pro.auteltech.com/measurecar-1-1.html?m=4
Basic and advanced functions
Autel maxidiag MD808 pro combines the functions of both the Autel Maxicheck Pro and the Autel MD802 scanners. Therefore, you will be able to perform both basic and some advanced functions. You can read and erase error codes, read and clear ABS/SRS codes, view freeze frame data, view, graph, store & playback live data, read and clear transmission codes, display code definitions, perform I/M readiness status, and perform services such as steering angle sensor reset, oil light reset, battery maintenance service, electronic parking brake service, and diesel particulate filter regen service.
4 major system diagnoses:
Apart from performing many functions, this scan tool as well can scan all the major systems which are the engine, transmission, ABS, and SRS. It automatically identifies vehicle make, model, and year, in order to determine vehicle-specific codes. Therefore, the device leaves nothing to chance as it automatically scans for errors in all present systems.
Intuitive user interface:
Yes, the Autel MD808 Pro scanner features an intuitive user interface. As a result, even a beginner will have an easy time using this gadget. There are no complicated keys as all the buttons are clearly labeled. In addition, it has a large TFT color screen with a resolution of 840 x 480. This provides clear images and icons for easy use. If you find any challenge, just refer to the user manual on what to do next.
Multilingual menu:
Similar to other Autel scanners, the MaxiDiag MD808 pro diagnostic code reader comes with a multilingual menu. In this case, the MD808 pro offers 3 languages which are English (default language), Spanish, and French. Contact the Autel support team to change the language of your scan tool.
Compatible with Android, iOS, and Windows
Unlike some code readers on the market, most of the Autel scanners can be updated on any operating system. This is the case with the MD808 pro as it can be updated on Windows, Android, or iOS devices. So, you won't have any problem regardless of the system that you use.
Lifetime free updates
With the free lifetime software update, you won't have to worry about the gadget being outdated or not able to handle the latest car issues. Simply update it from time to time to have the most recent software and bug fixes.
Enjoy!
www.chinaobd2.com
How useful was this post?
Click on a star to rate it!
Average rating / 5. Vote count:
This Post:
what's the best diagnostic tools for Volvo XC60
From
ChinaOBD2 Official Blog
Please keep this link if you copy the post!
Tags: 4D abs AUDI Autel Autel scanner cat color screen FLY Ford Foxwell Honda Jaguar key laptop Launch Launch X431 Launch X431 Pro Launch X431 Pro Mini lish MaxiDiag MD802 Nissan OBD2 original Porsche Remote VW wholesale X431