VCDS with HEX-V2 USB Interface for VW Audi Seat Skoda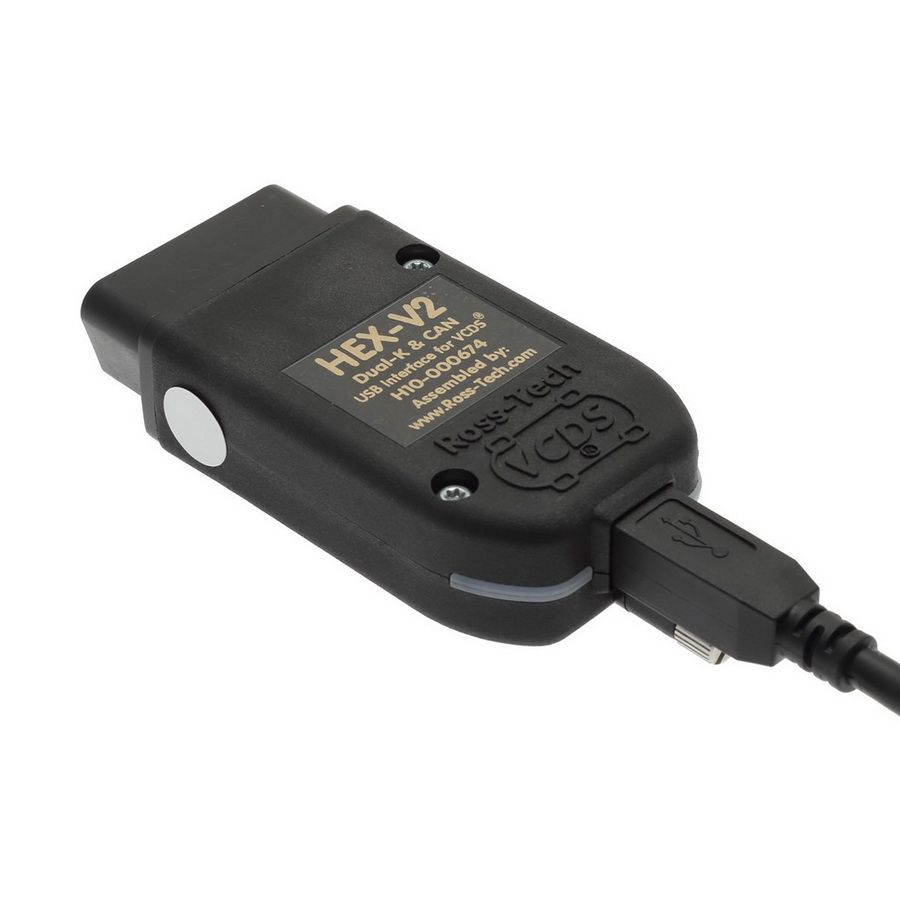 The
HEX-V2
Enthusiast USB Interface works with
VCDS
(
VAG-COM
Diagnostic System) via USB turning a Windows PC into a factory level diagnostic tool for Volkswagen, Audi, Seat or Skoda automobiles.
WITH VCDS YOU CAN:
Gain factory level access to all systems in cars from 1990 through the current model year
Scan for and clear DTCs with 19,000+ fault codes decoded into plain text
Alter settings through module coding accessible only by factory level tools
Perform various country-specific modifications to your car (remove seat belt chime, enable gauge test/needle sweep, enable lap timer, operate windows and sunroof with remote, and much more)
View and log live data
Reset service reminder
Perform built in tests and calibrations normally reserved for factory level tools
Diagnose real failures instead of swapping parts!
Features:
Fully licensed for VCDS software, acts as the key to unlock the software, no additional software purchase required
VAG model year coverage: 1995 – Current model year (including 2016/2017)*
Fast Operation – faster on CAN based models than our older generation wired products
New improved car side connector increases durability and life
New improved detachable/replaceable robust USB A to USB B cable, with a screw strain relief. USB wire has been improved to be more flexible, more durable.
Incorporates all new design electronics with a new microcontroller to allow future expansion of capabilities
Enhanced indicator lamps for wide visibility by the user
System Requirements:
A 1.5 GHZ dual core processor with 1 Gb of RAM and Windows 7 or newer (Windows 7 through 10, but not RT) with an available USB 2.0 (or higher) port. Use a machine robust enough to properly support the operating system. Windows running inside a Virtual Machine (for example on a Mac) is not supported.

Product Support:
The HEX-V2 is fully supported via e-mail or over the phone as a USB interface for VCDS.
Support for configuration and VCDS-Mobile are provided via our Support Forum, in English only.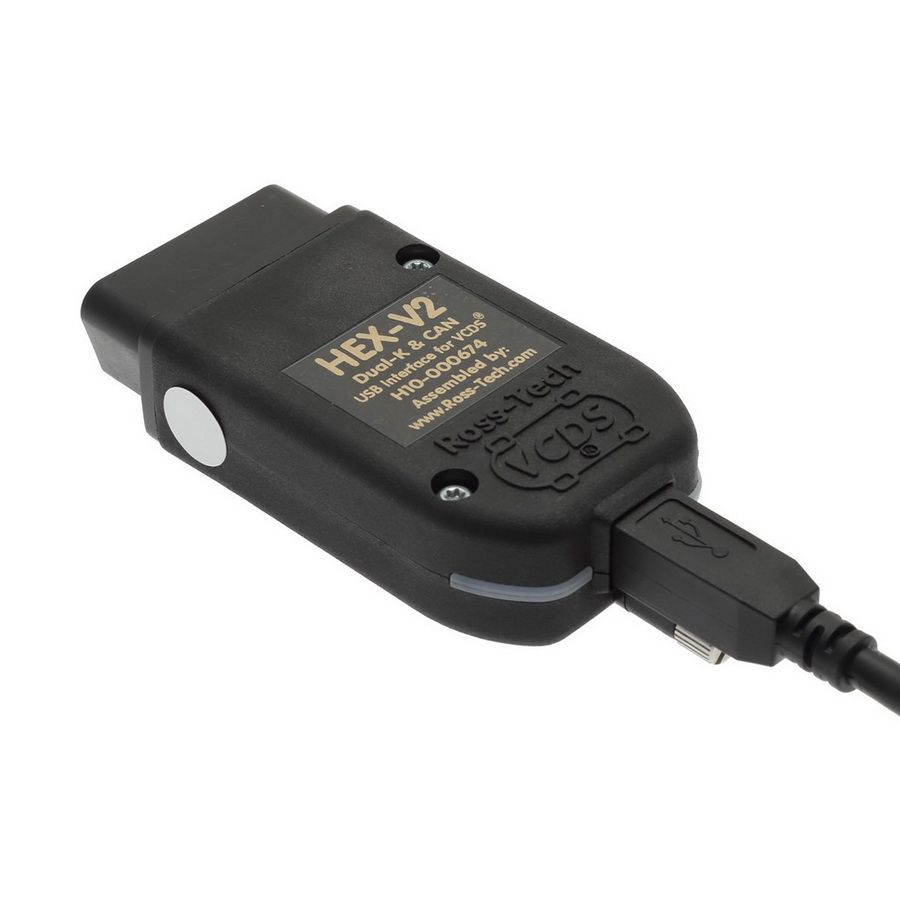 VCDS with HEX-V2 USB Interface for VW, Audi, Seat, Skoda
How useful was this post?
Click on a star to rate it!
Average rating / 5. Vote count:
This Post:
VCDS with HEX-V2 USB Interface
From
ChinaOBD2 Official Blog
Please keep this link if you copy the post!
Tags: HEX V2 HEX V2 Vag com cable VCDS VCDS VAG COM Cable