This article show you guide on how to use VIDA 2014D read and clear diagnostic trouble codes for Volvo XC90 2005.
Procedures:
Connect VXDIAG NANO Volvo diagnostic tool to Volvo XC90 OBD port,build connection.
Then run VIDA 2014D software,and enter account number admin,then click "LOG IN"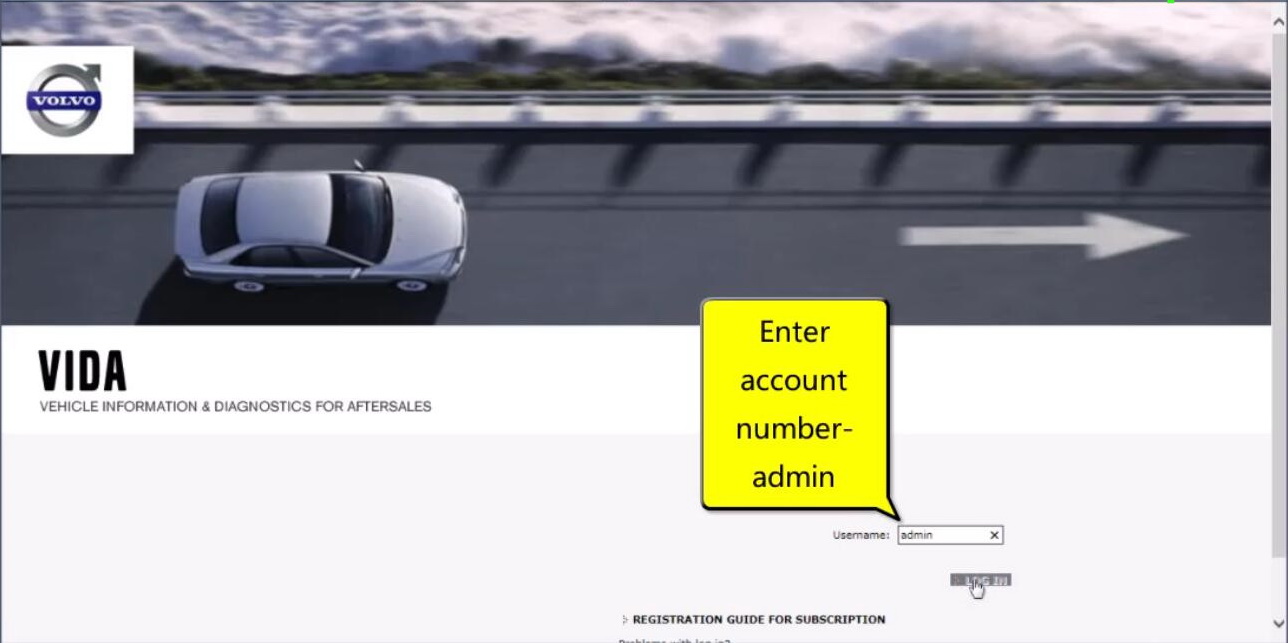 Click vehicle identification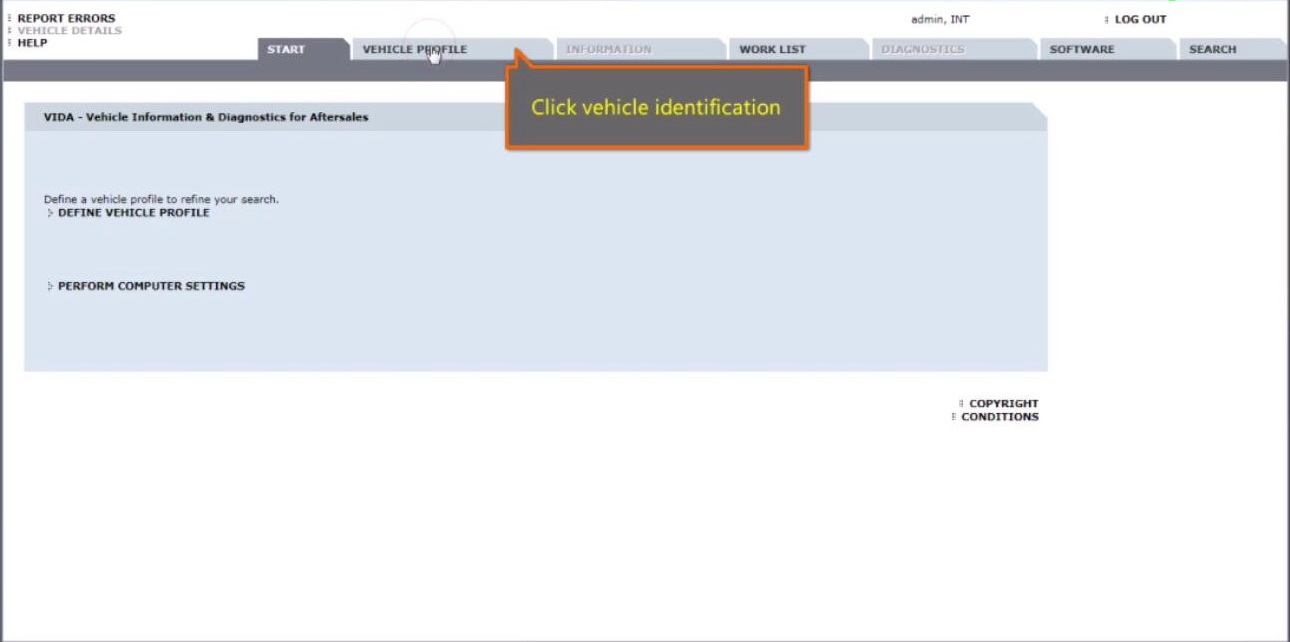 Select "VXDIAG" communication tool,then click "READ VEHICLE"
After vehicle identification,it will show you the vehicle information
Click "OK" to continue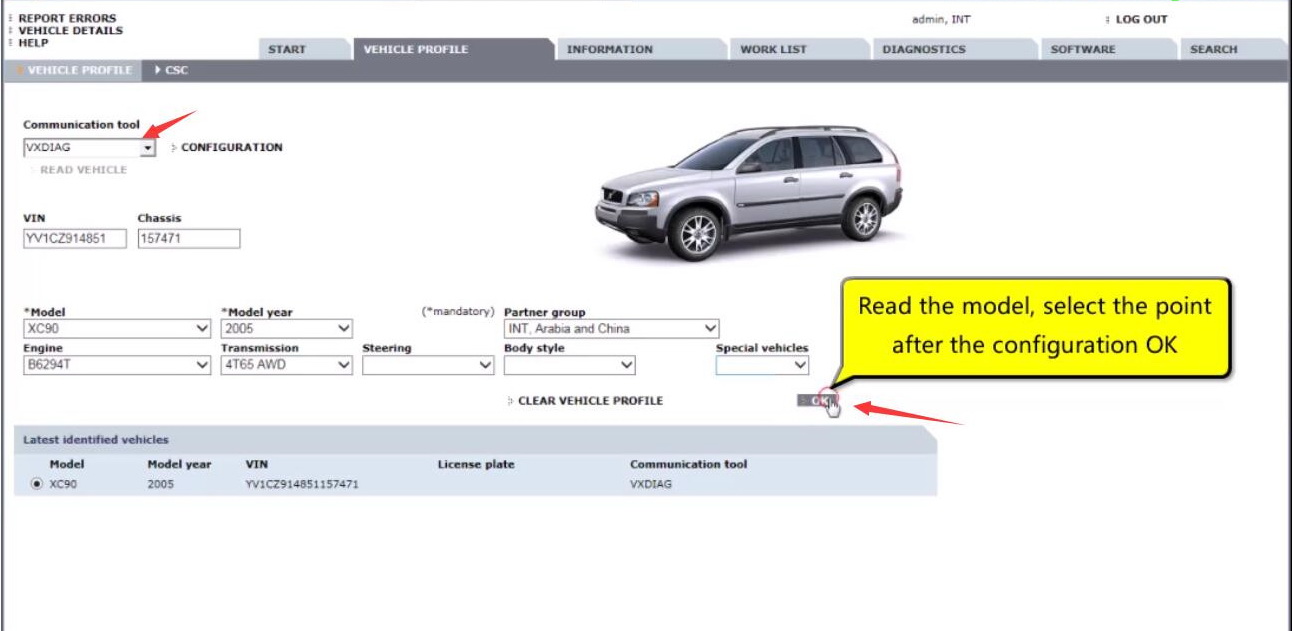 Select "DIAGNOSTICS" option,then it will start identifying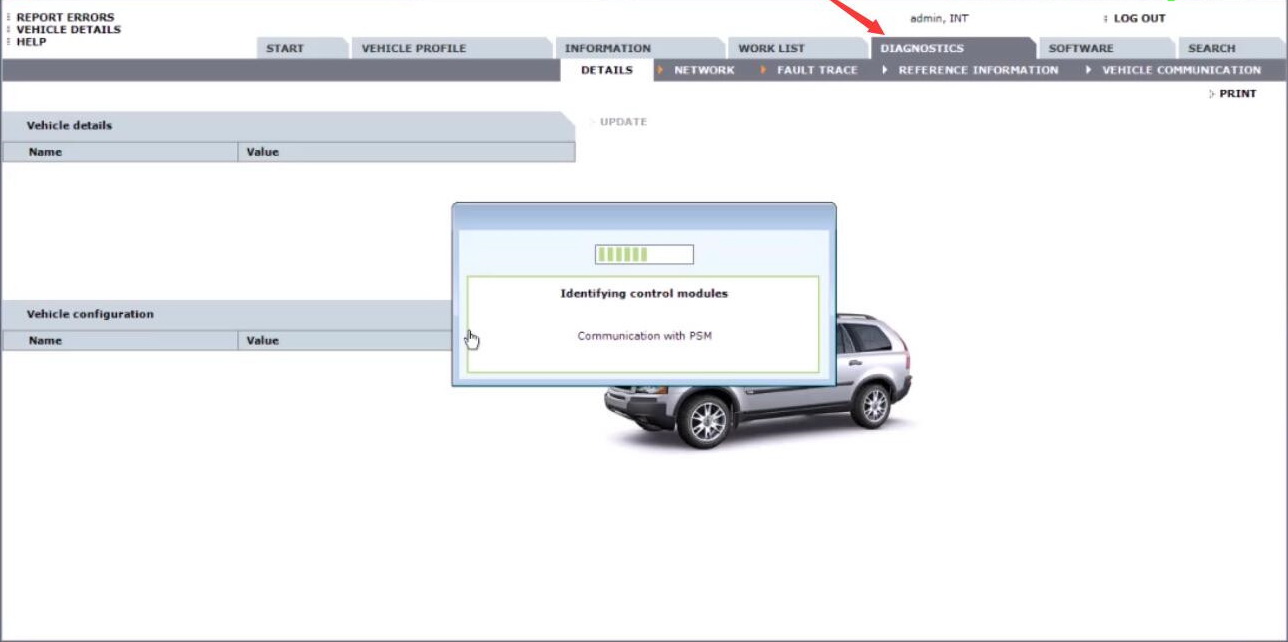 Read and Clear DTCs,please click "FAULT TRACE"
Select "Delivery" tag,and click "ERASE ALL" to start clearing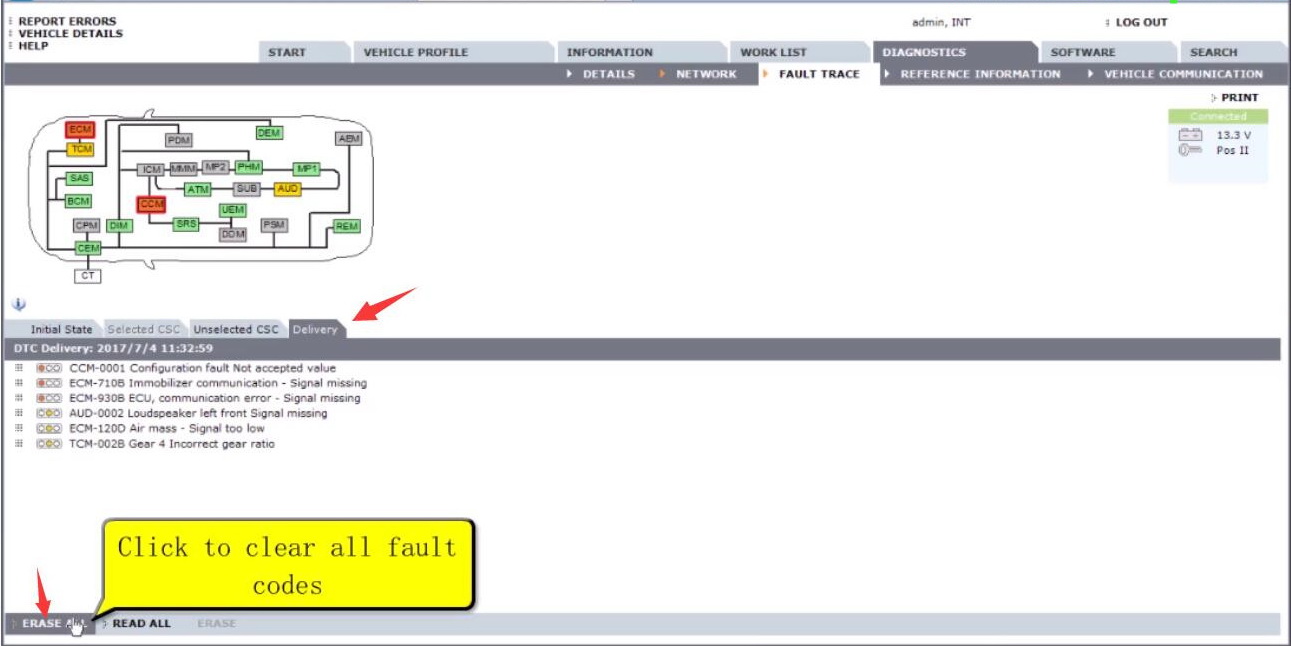 Several DTC tests do not run continuously as specific start and operation conditions are required in addition to ignition on.Example of such conditions are that the function is activated,engine is running engine has reached normal operating temperature and so on.
Please ensure all of the control modules are forced into a new operation cycle,please do as follows:
Ignition off
Start the engine and rev it above 1500rpm
Turn ignition off i.e stop the engine
Start the engine again and let it idle for approx. 20 seconds
Select OK to read out DTC status.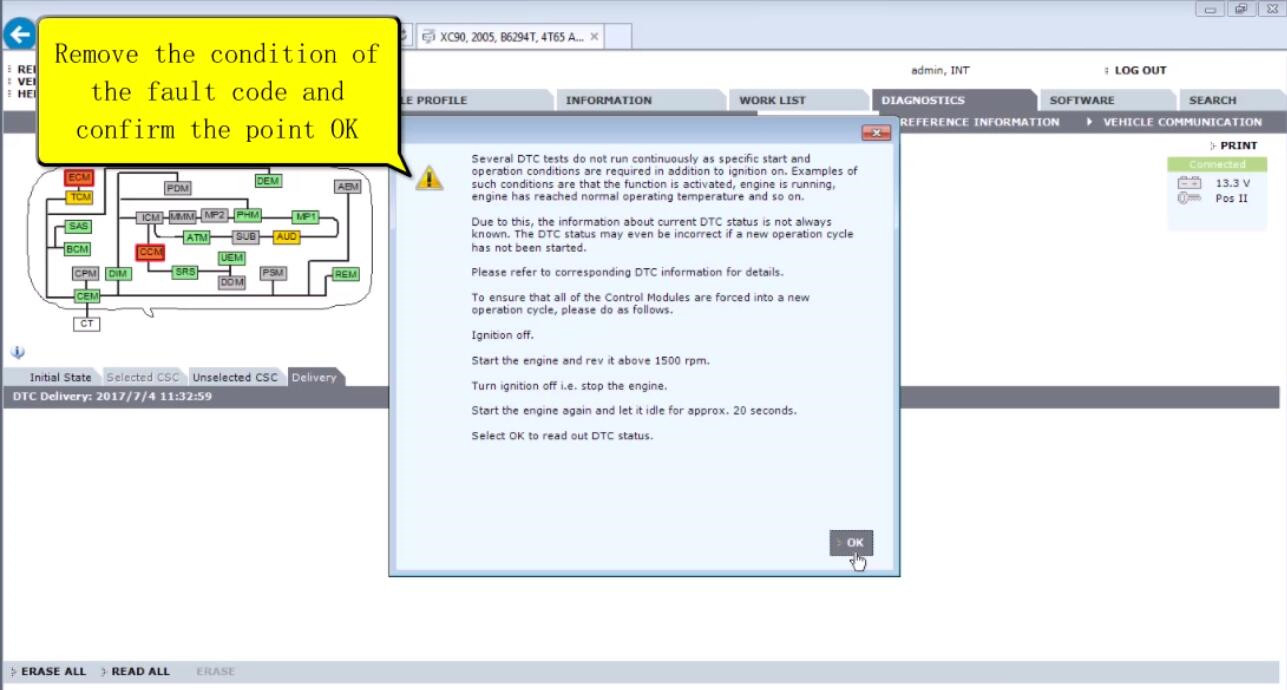 Diagnostic trouble codes have been eliminated.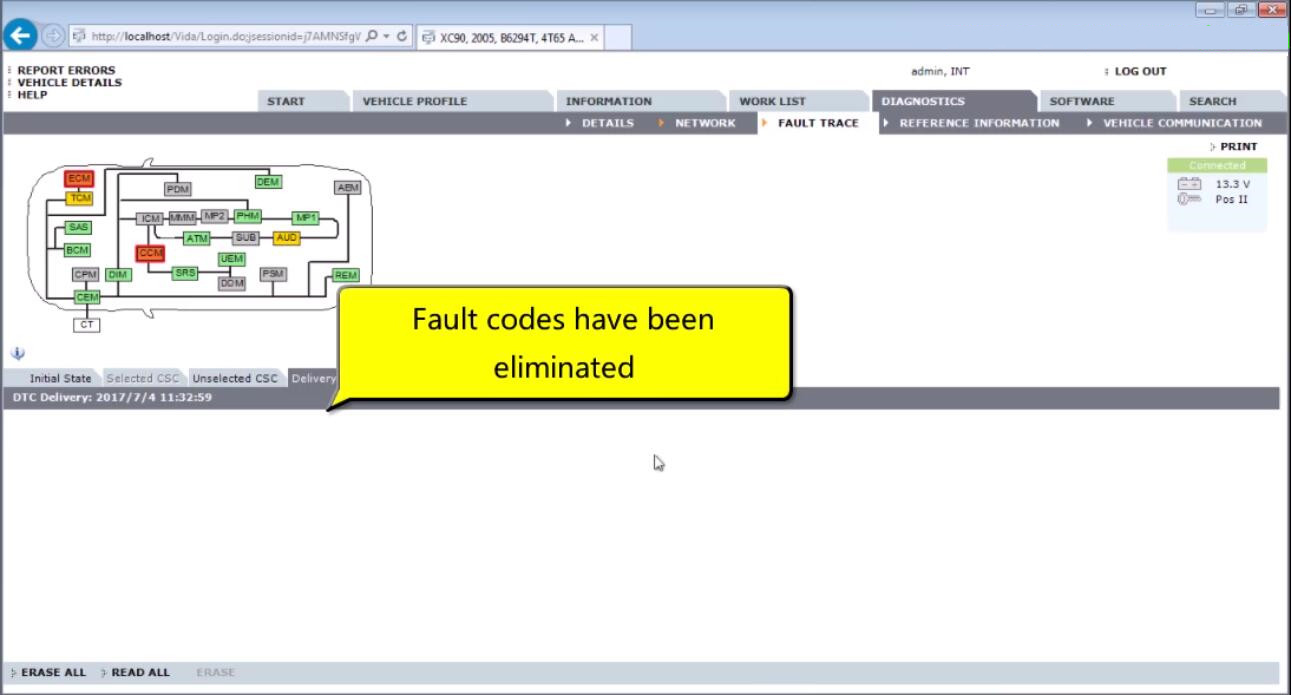 This post is from China OBD2, Chinaobd2 is a leading supplier of all kinds of Car Diagnostic Tool, Truck Diagnostic Tool, OBD2 Code Reader, Car Key Programmer,ECU Chip Tunning,etc. The main popular diagnostic tools for workshop are:Vag COM, VAS5054A, GM Tech2, iProg+ Programmer, Orange 5 programmer, Scania VCI3, etc.
How useful was this post?
Click on a star to rate it!
Average rating / 5. Vote count:
This Post:
VIDA 2014D Read & Clear DTCs for Volvo XC90 2005
From
ChinaOBD2 Official Blog
Please keep this link if you copy the post!
Tags: 4D Car Key Programmer cat Code Reader ECU Chip Tunning gm iprog key Key Pro OBD2 original program Scania VCI vci wholesale