This article show you guide on how to use Zed-Full perform all keys lost programming for Toyota Corolla 2013+ Keyless Go Keys.
Procedures:
Plug Zed-Full to Toyota Corolla obd port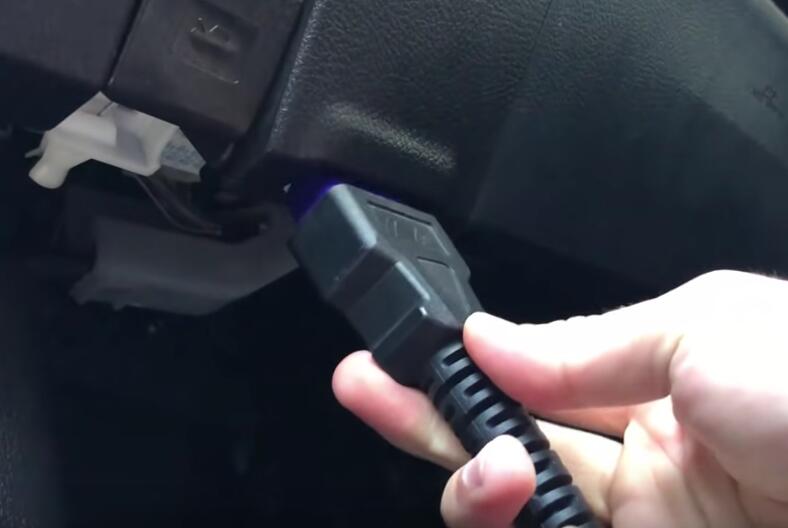 Select "OBD Application"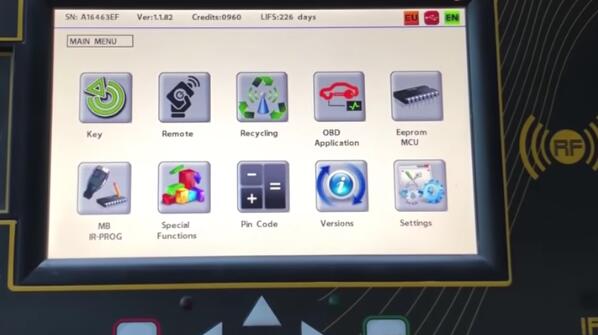 Toyota Lexus–>EUROPA–>Keyless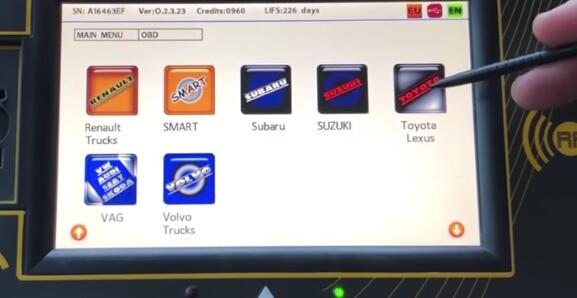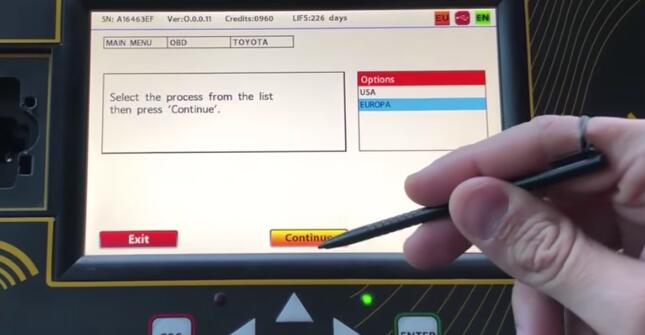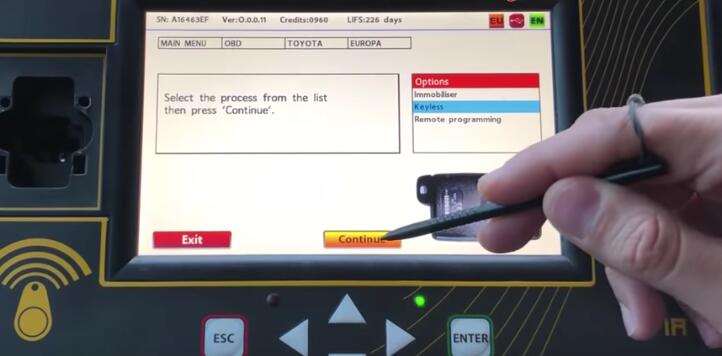 Select "ZFH-UTE Programming" and click "Continue" button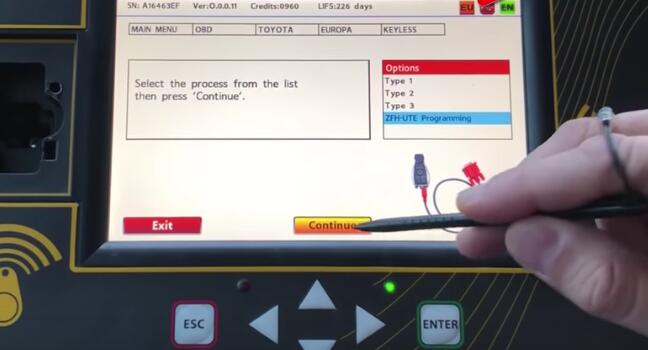 Keep the driver side door open,turn ignition OFF and click continue button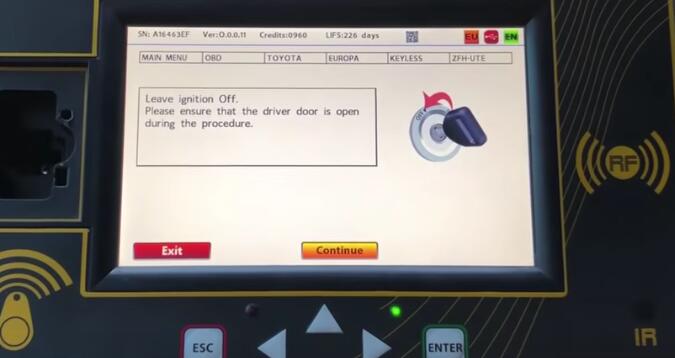 During this process working keys data is being transferred to Zed-Full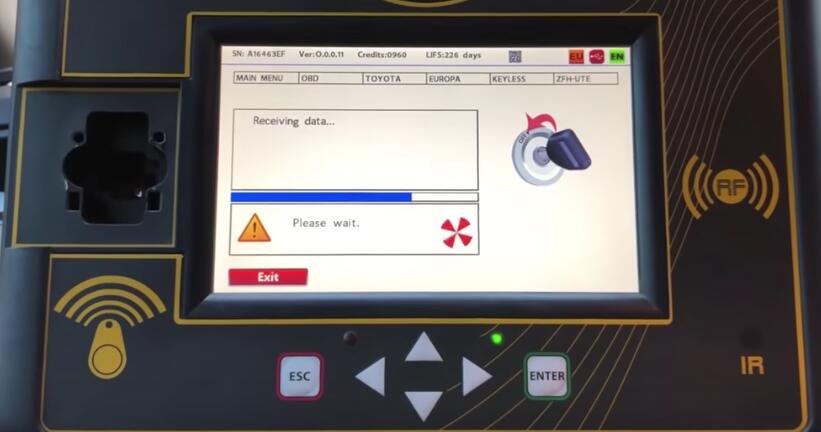 Now connect "ZFH-C15" cable to the Zed-Full "External Port" on one end and to "ZFH-TUE" emulator on other end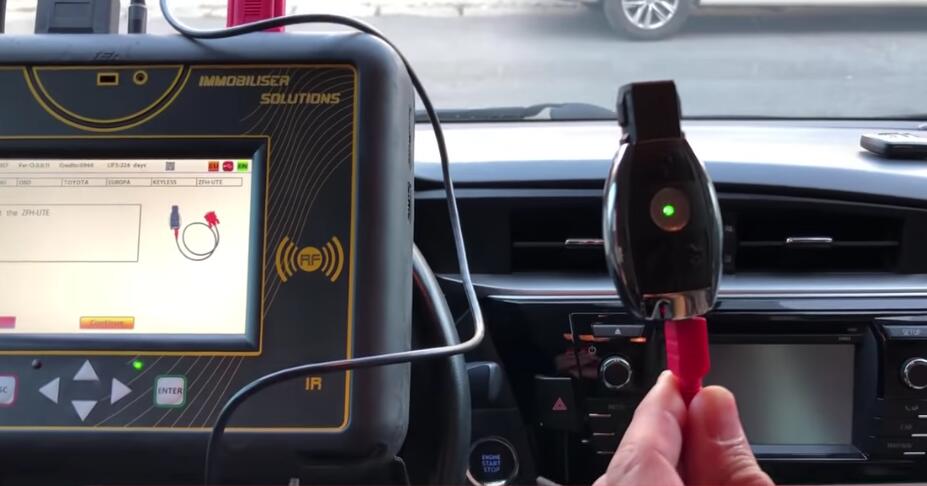 Press "Continue"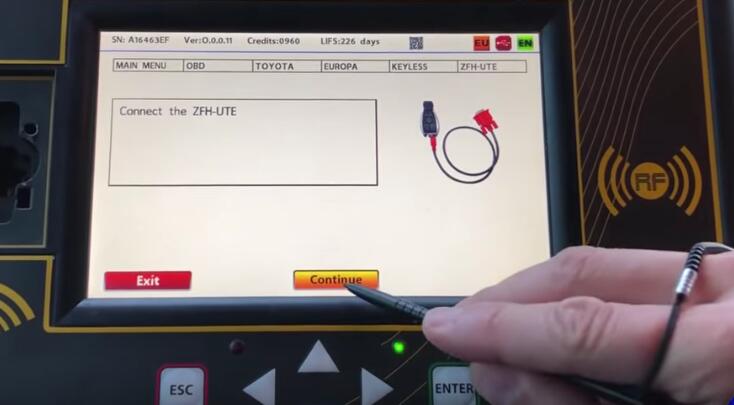 Connecting to the "ZFH-UTE" emulator
Working key data is being stored to the "ZFH-UTE" emulator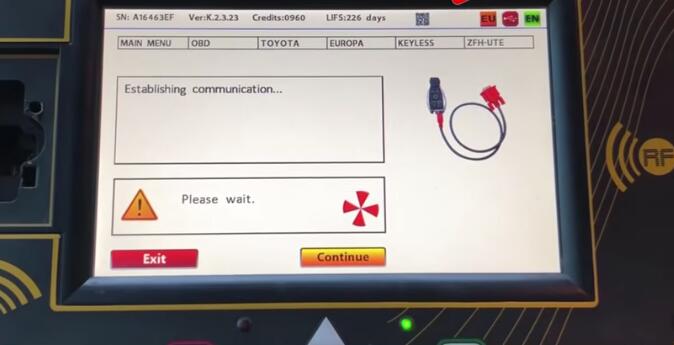 Try turning ignition on with "ZFH-UTE" emulator by touching the start/stop button with it.
Then click "Yes" to continue
Note:If the ignition won't turn on,press "No" button then repeat the procedure,sometime it need try several times.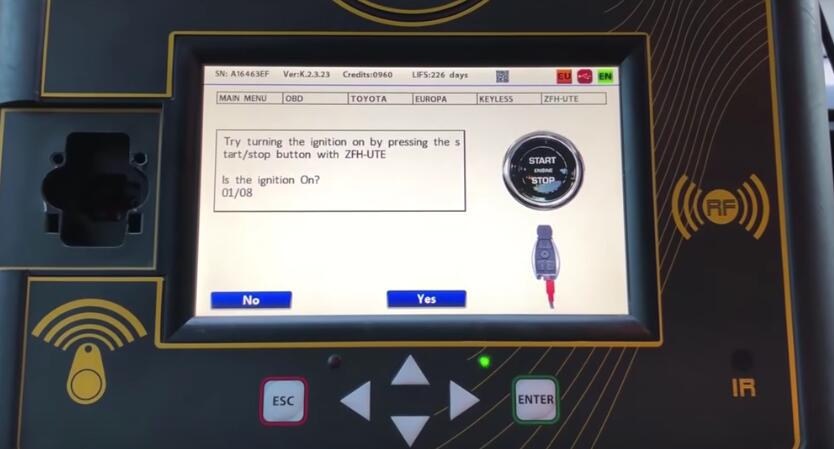 Press "Continue" to program a new key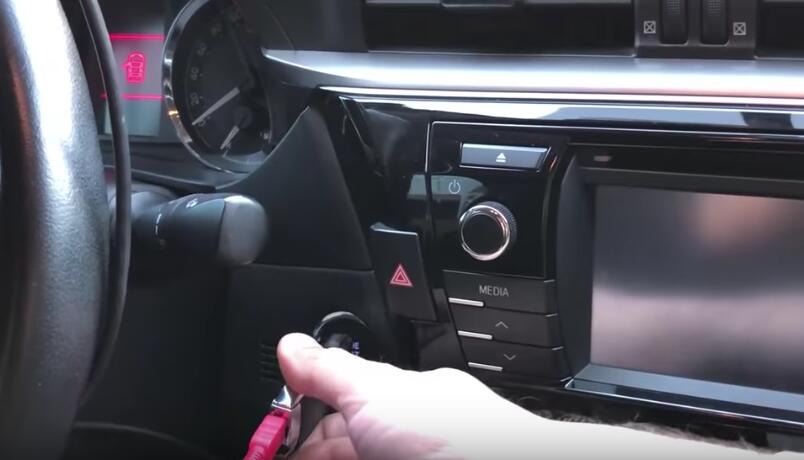 Open driver's side door,turn ignition on with "ZFH-UTE" then press "Continue" button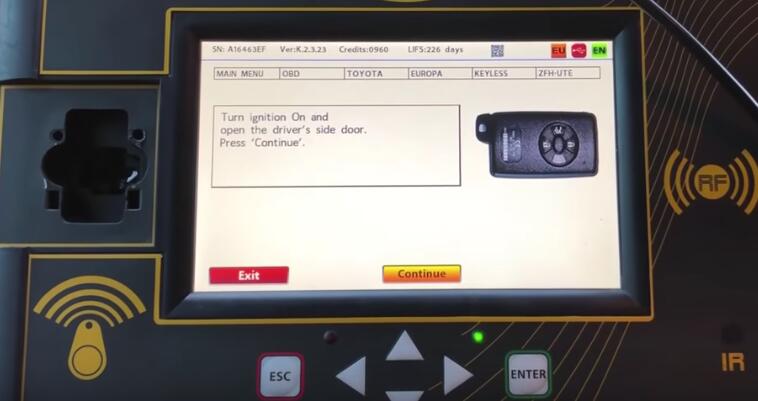 Hold the "ZFH-UTE" emulator close to the start/stop button.When the car chimes,take the key away from the start /stop button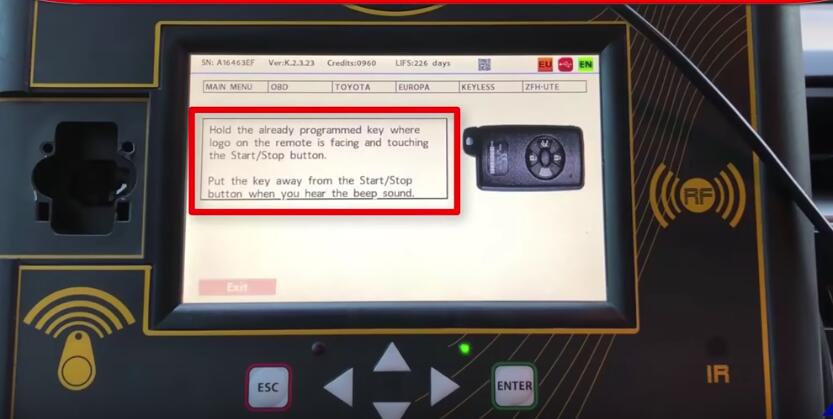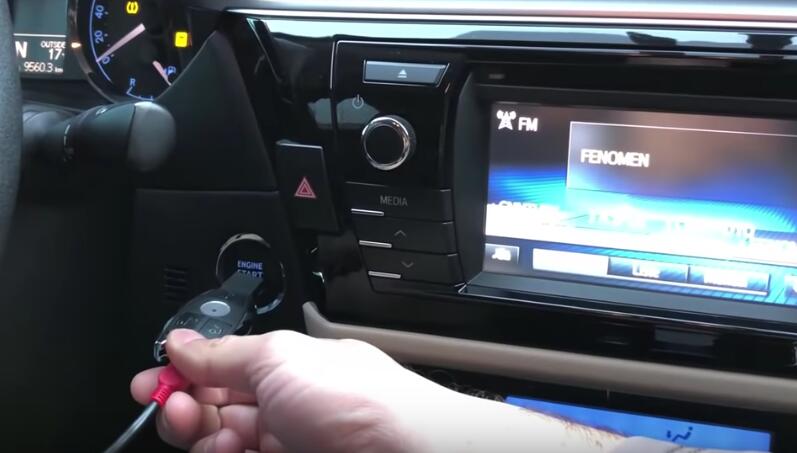 Now hold the new key against the start/stop button where emblem side faces the button
When the car chimes twice take the ke away from the button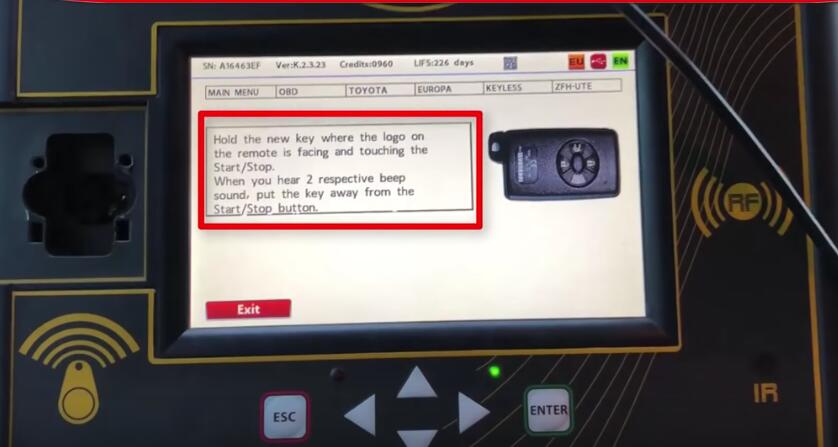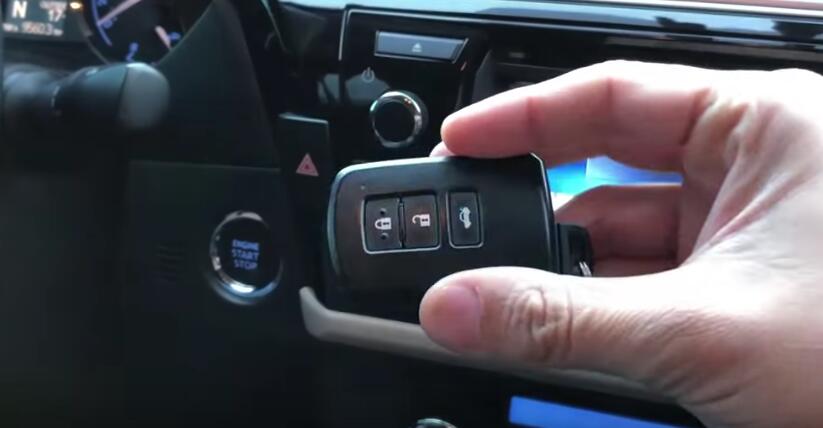 Now Zed-Full immobilizer is proceed,please wait
After then it will prompt key programmed successfully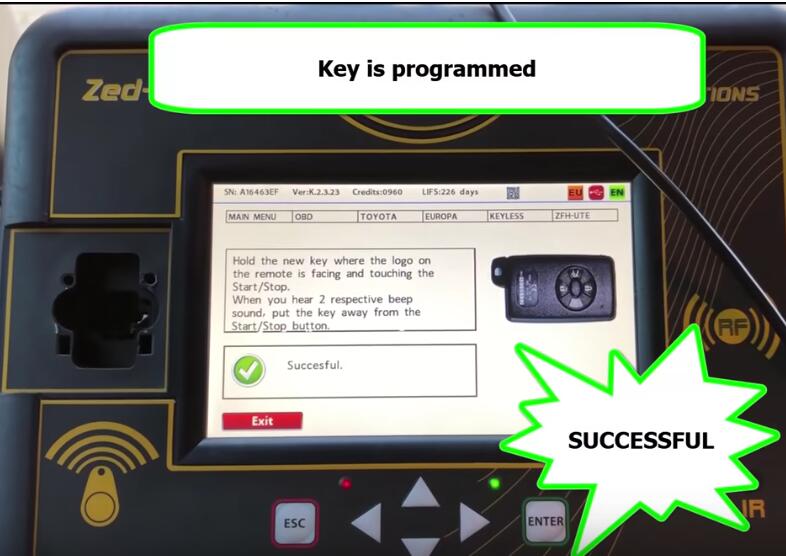 Now you can test key on car.
This post is from China OBD2, Chinaobd2 is a leading supplier of all kinds of Car Diagnostic Tool, Truck Diagnostic Tool, OBD2 Code Reader, Car Key Programmer,ECU Chip Tunning,etc. The main popular diagnostic tools for workshop are:Vag COM, VAS5054A, GM Tech2, iProg+ Programmer, Orange 5 programmer, Scania VCI3, etc.
How useful was this post?
Click on a star to rate it!
Average rating / 5. Vote count:
This Post:
Toyota Corolla 2013+ Keyless Go All Keys Lost Programming by Zed-Full
From
ChinaOBD2 Official Blog
Please keep this link if you copy the post!
Tags: Car Key Programmer cat Code Reader ECU Chip Tunning gm immo iprog key Key Pro OBD2 original program Scania VCI vci wholesale