This instruction show the test on VXDIAG Benz DTS Monaco flash program for Mercedes Benz 211 ME97 ECU.
Preparations:
Benz DTS Monaco Software Free Download
How to Install Mercedes Benz DTS Monaco Software
VXDIAG Benz/BMW
Procedures:
Run DTS Mocano software
Select "Open a workspace",then select "211"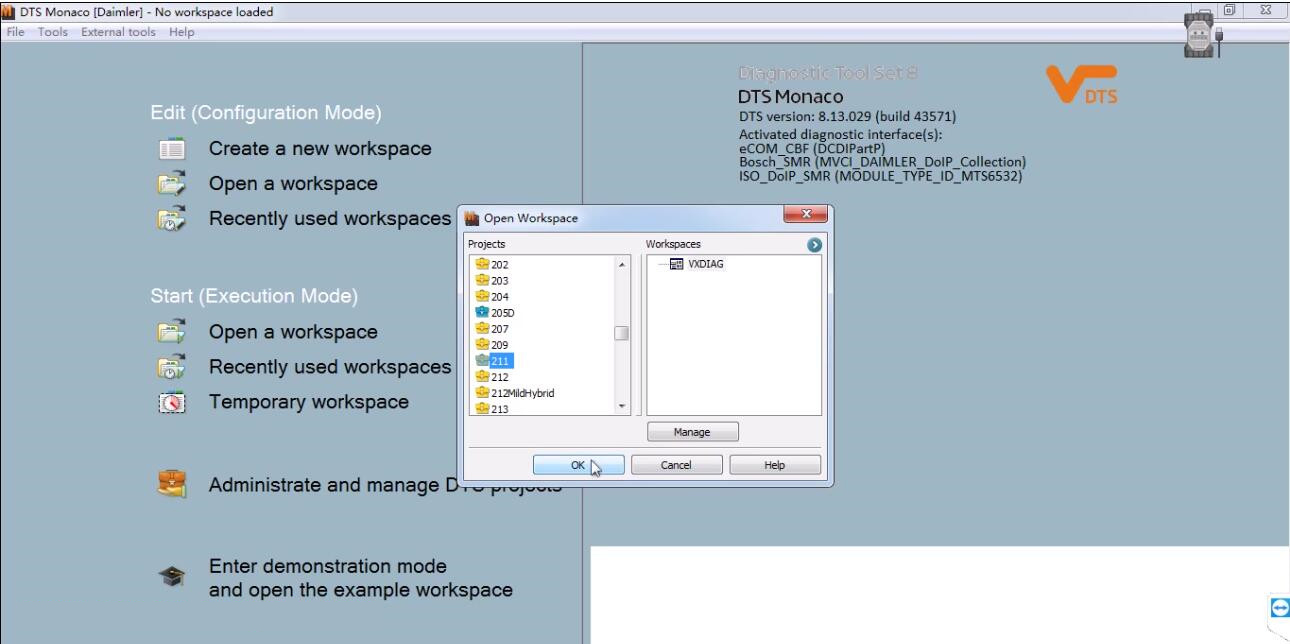 Click "Start" button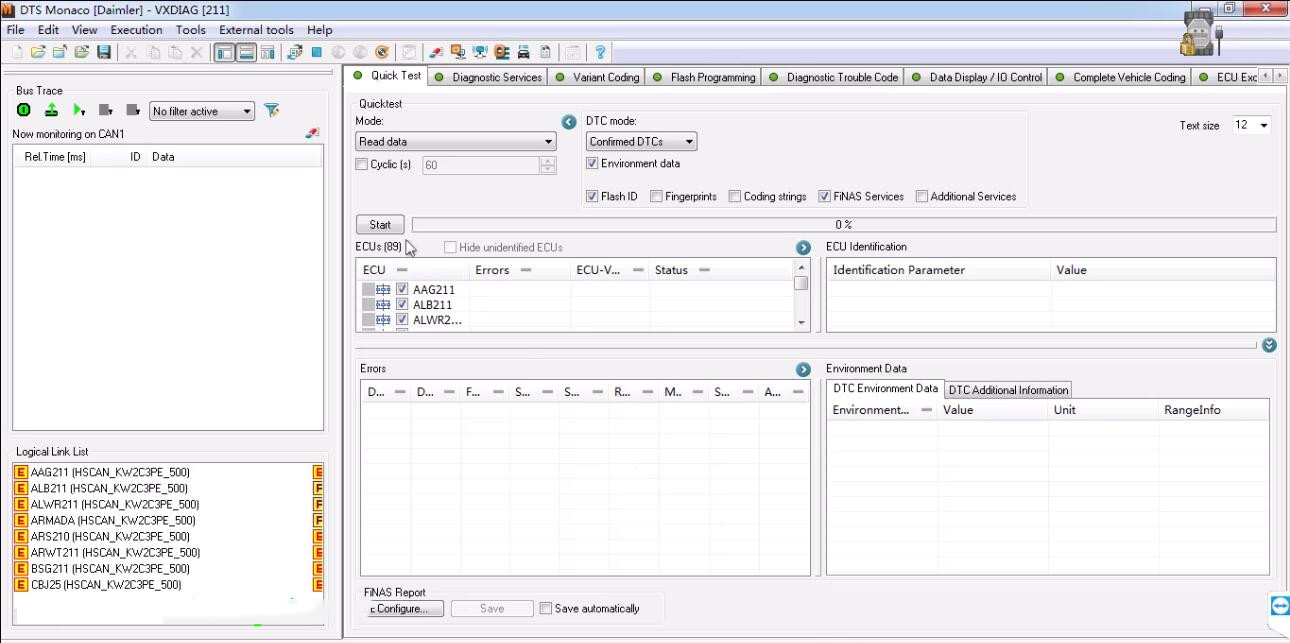 Wait for process…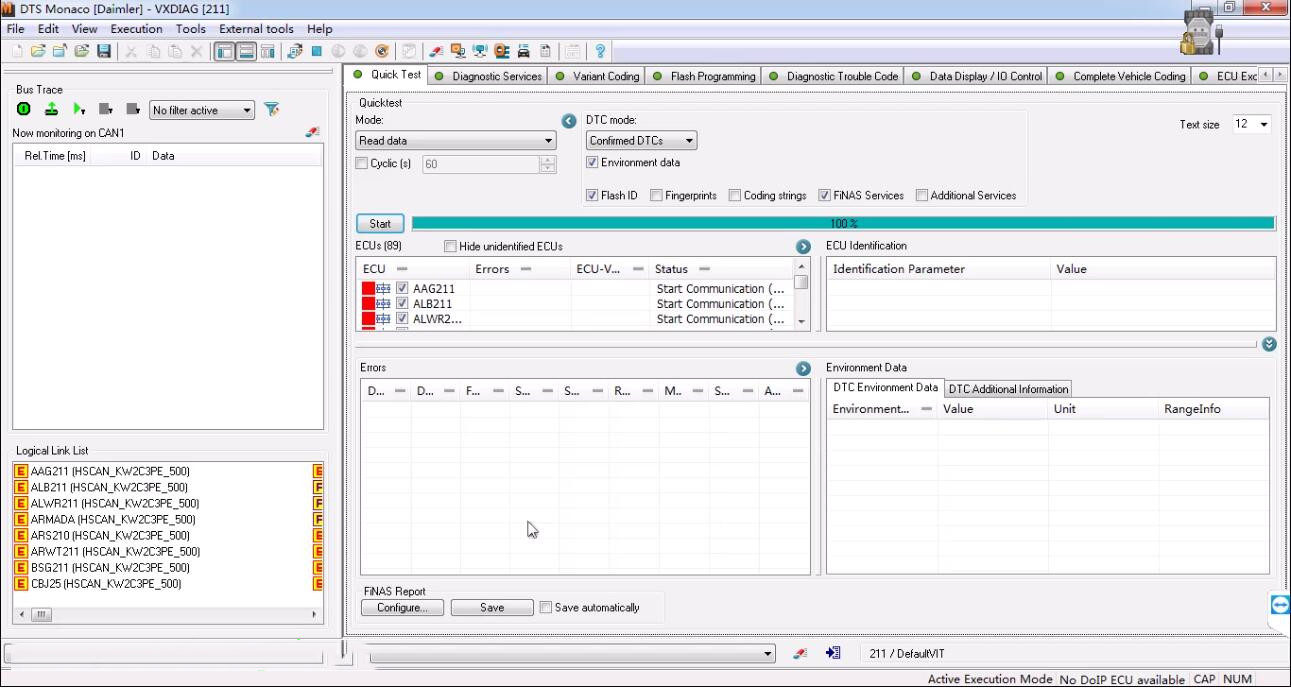 Select "Flash Programming"
Click "ME97(HSCAN_KW2C3PE_500) M272_KE_VC12_2"
Then click "Temporarily add flash data"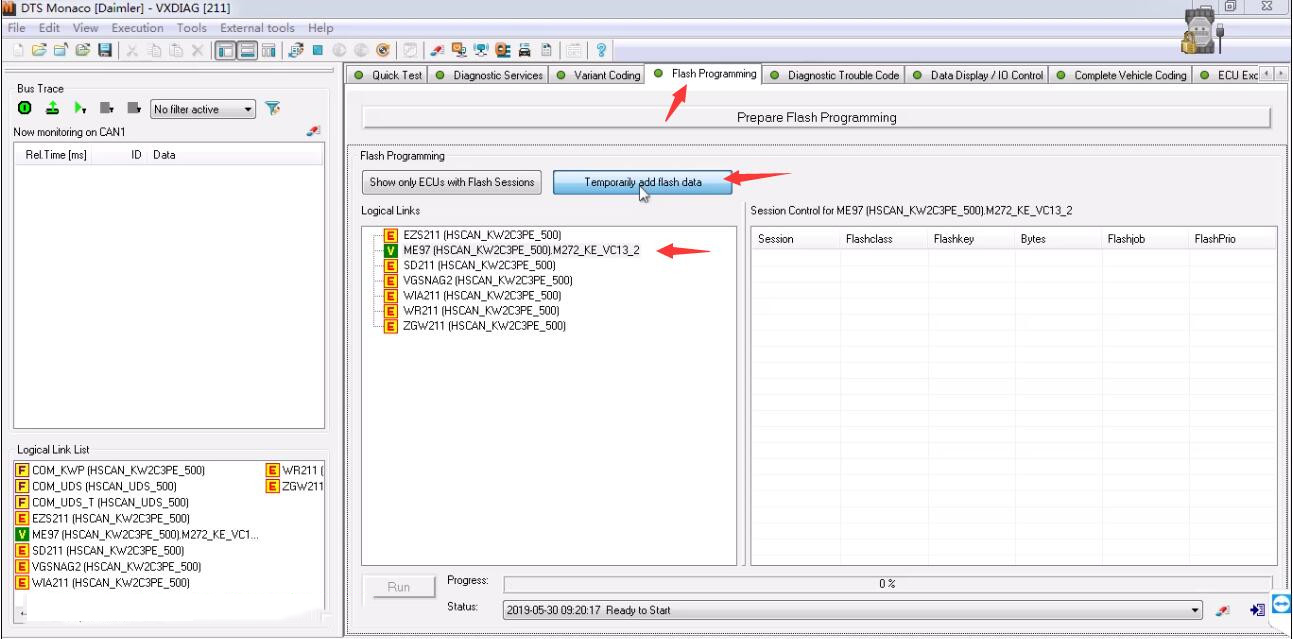 Then select the ME97 flash data file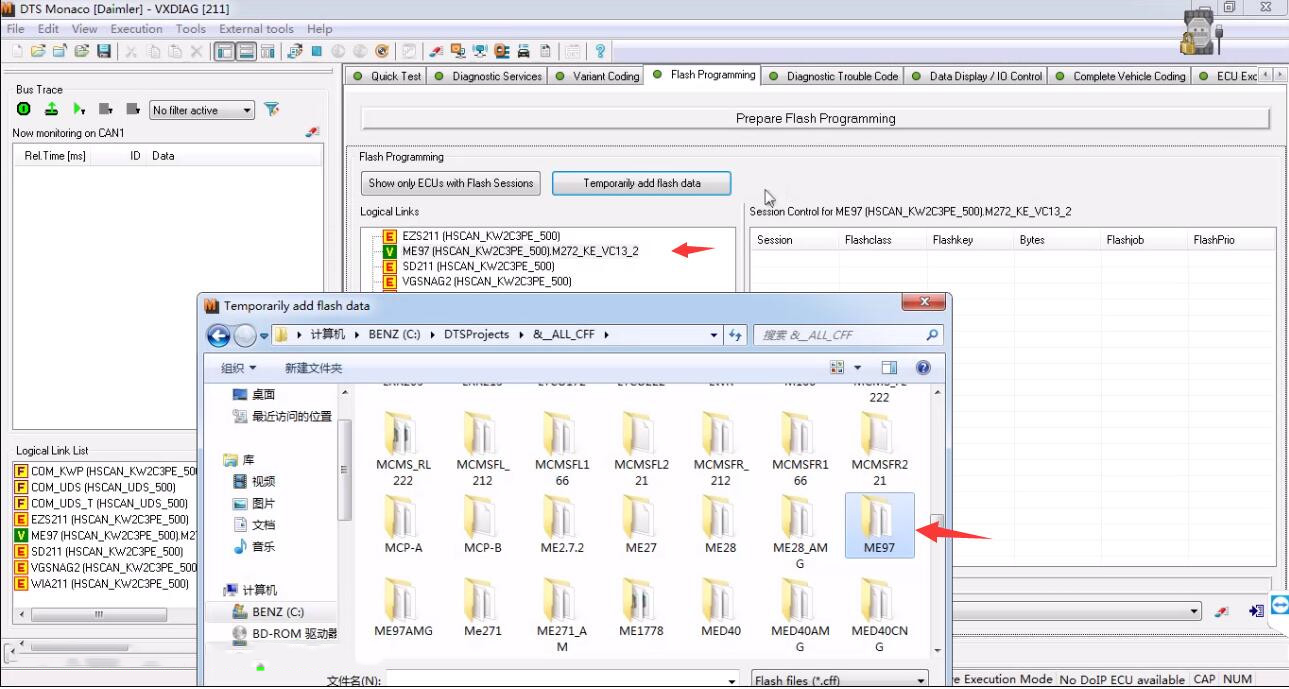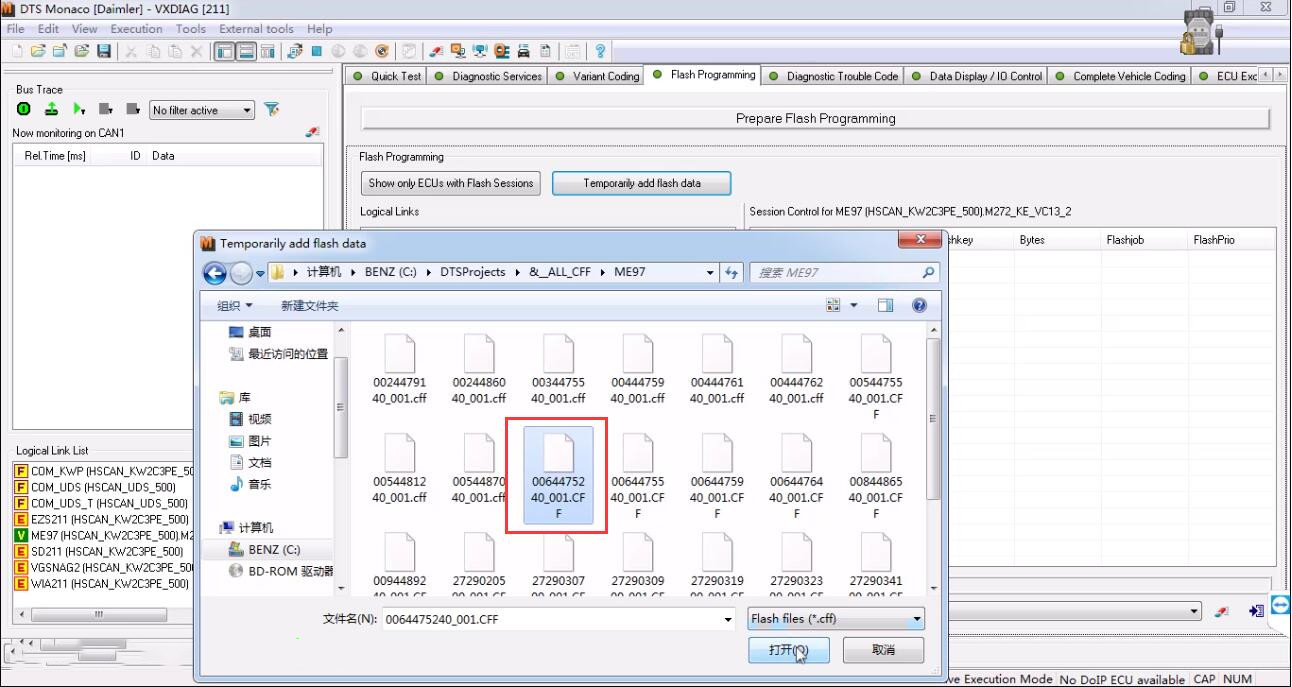 Tick the TNR…option from Session Control window
Then select "Run"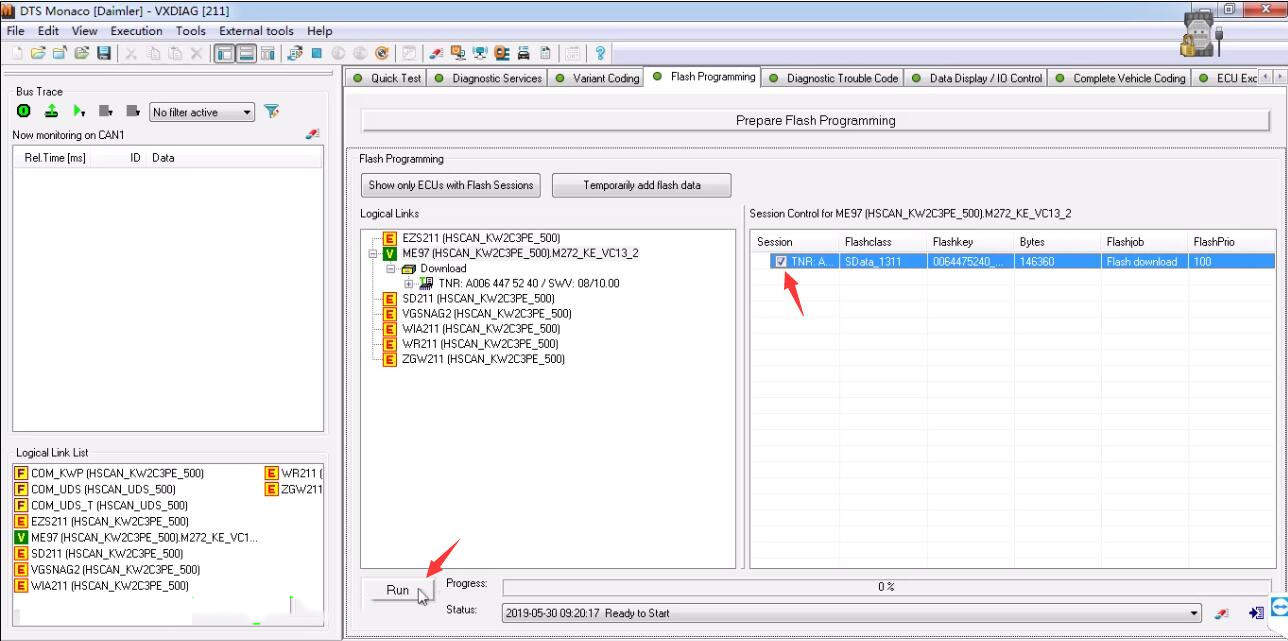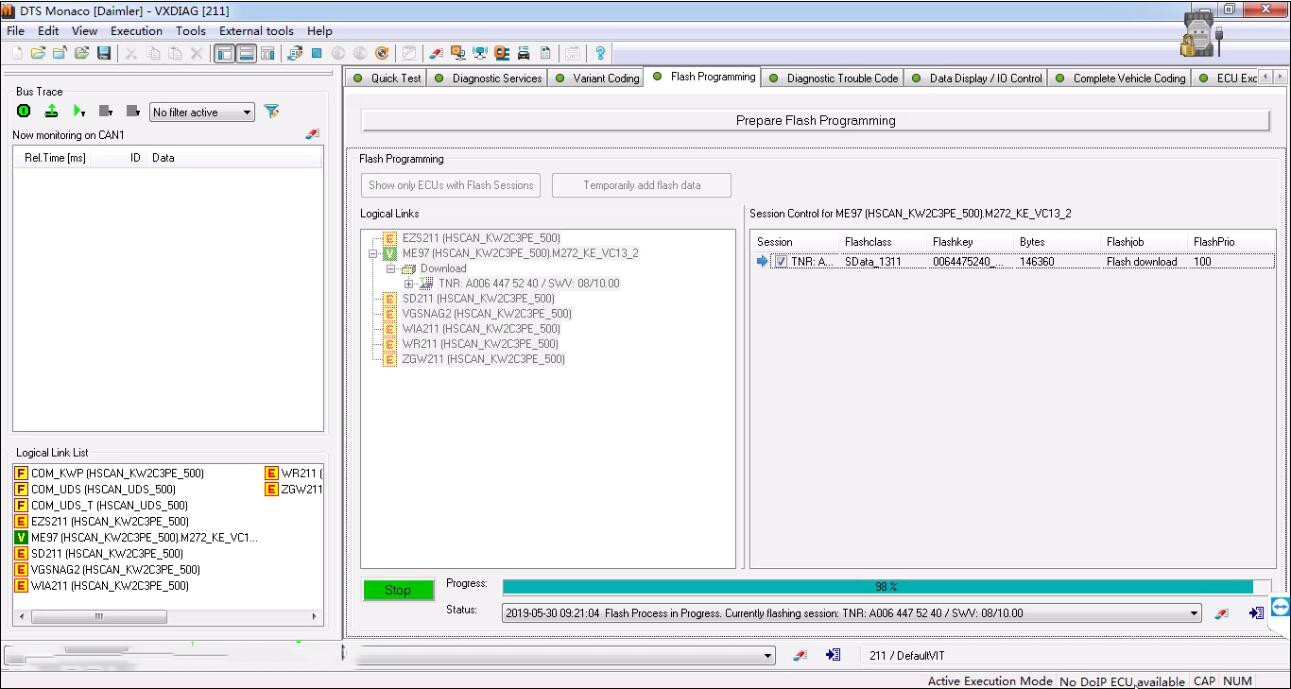 After programming process completing,back to "Diagnostic Service" tag
Select "ME97(HSCAN_KW2C3PE_500) M272_KE_VC13_2"(It have updated)
Click "Read ID",then you can get process value: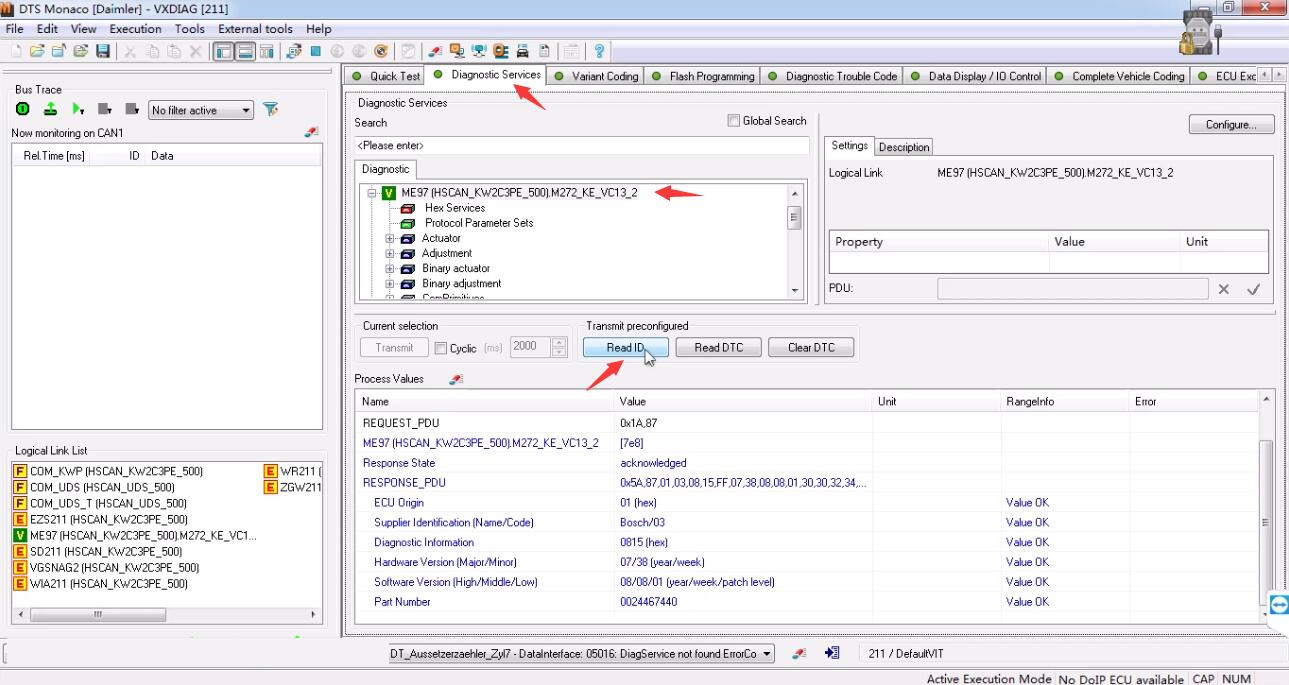 Done!
This post is from China OBD2, Chinaobd2 is a leading supplier of all kinds of Car Diagnostic Tool, Truck Diagnostic Tool, OBD2 Code Reader, Car Key Programmer,ECU Chip Tunning,etc. The main popular diagnostic tools for workshop are:Vag COM, VAS5054A, GM Tech2, iProg+ Programmer, Orange 5 programmer, Scania VCI3, etc.
How useful was this post?
Click on a star to rate it!
Average rating / 5. Vote count:
This Post:
Benz 211 ME97 ECU Flash Programming by DTS Monaco
From
ChinaOBD2 Official Blog
Please keep this link if you copy the post!
Tags: Car Key Programmer Code Reader ECU Chip Tunning gm iprog key Key Pro Mercedes Benz OBD2 original program Scania VCI vci wholesale