Nexiq eTechnician™ provides a number of special tests to assist you with your vehicle diagnostic efforts. Most tests require you to connect eTechnician™ to a running vehicle.The tests available differ depending on the module to which you are connected.
From the Tests tab you can:
• View of list of available tests for the modules to which you are currently connected.
• View Test Information for each test listed.
• Select a test and run it.
Related Contents:
2023 Nexiq eTechnician 2.8 2.1 1.1 Diagnostic Software Free Download
NEXIQ USB LINK 2 Adapter
To view the list of available tests:
1 Click on the Tests tab on the left side of the display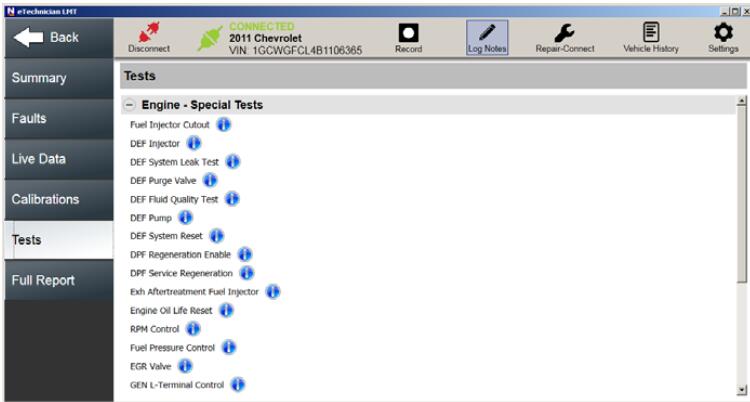 2 Use the scroll bar on the right side of the screen to scroll down through the list of available tests.
3 Click on the Info icon for a particular test (e.g., EGR Cooler Bypass Valve) to learn more about the test.
A Test Information screen for that test is displayed.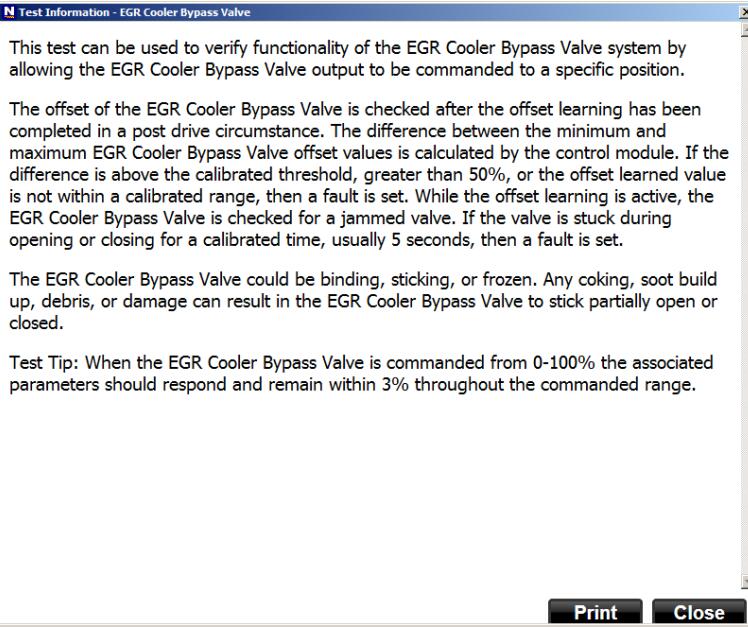 4 Review the information, including any Test Tips that might be included.
5 (optional) Click Print to send the information to a printer.
NOTE:
If you are not connected to a printer, you can save the information to a file in the location of your choice.
6 Click Close to return to the list of available tests.
Running a Test
Most special tests operate the same or in a similar way. The following screens are for illustration only.
To select a test and run it:
1 Start at the list of available tests.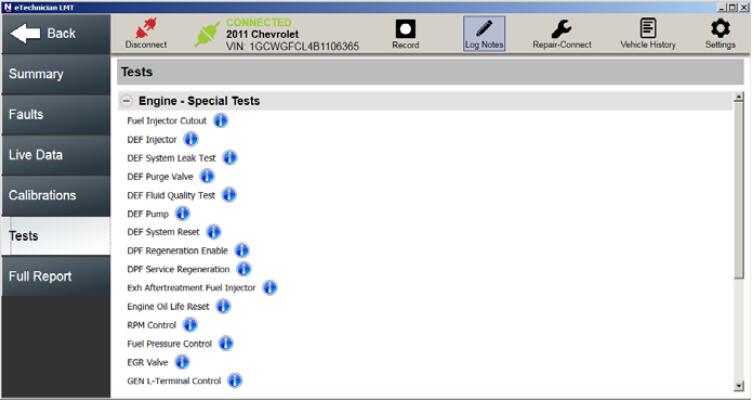 2 Click on a test to select it (e.g., Fuel Pressure Control)
Some tests have preconditions that must be met before you can start the test (e.g., a required engine speed, or specific engine coolant temperature).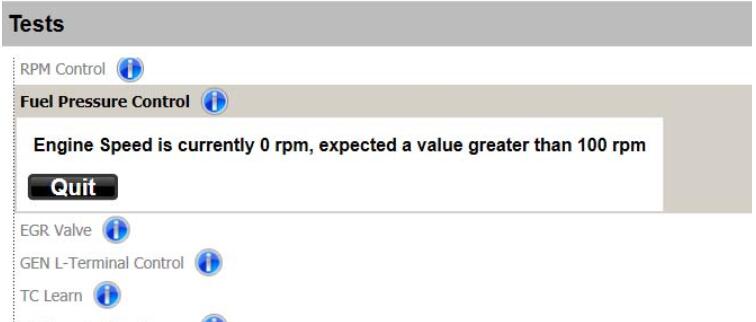 Should you encounter a message of this type, click Quit, meet the precondition, and select the test again.Other tests open directly once you select them.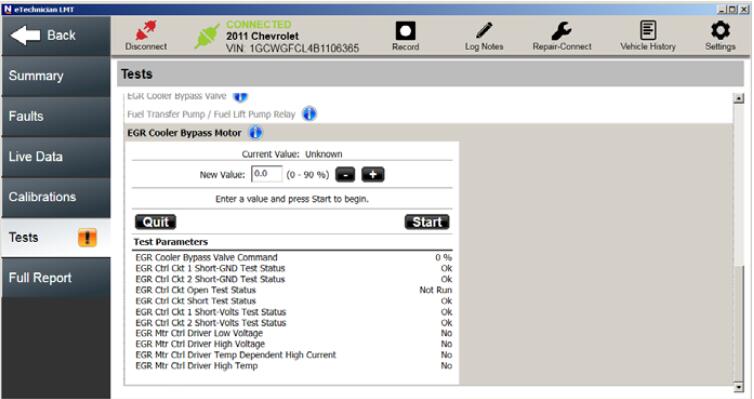 3 Click Start to begin the test, and follow any on-screen prompts.
4 Click Quit to end the test.
The list of available test is displayed again
How useful was this post?
Click on a star to rate it!
Average rating / 5. Vote count:
This Post:
How to Use eTechnician Diagnostic Software Function Test?
From
ChinaOBD2 Official Blog
Please keep this link if you copy the post!