This mini post show main steps on how to use VCP System diagnostic software to programming VW PQ35 platform vehicle such as Golf 6,Passat,etc power assisted steering control device characteristics programming.
Preparations:
How to Install VCP System Diagnostic Tool Software
VCP System Professional Diagnostic Tool Software Download
Procedures:
Connect VCP interface to vehicle and enter menu to select "Guided function assistant"
Select "Apps" and "Programming characteristics of Power Steering in PQ35"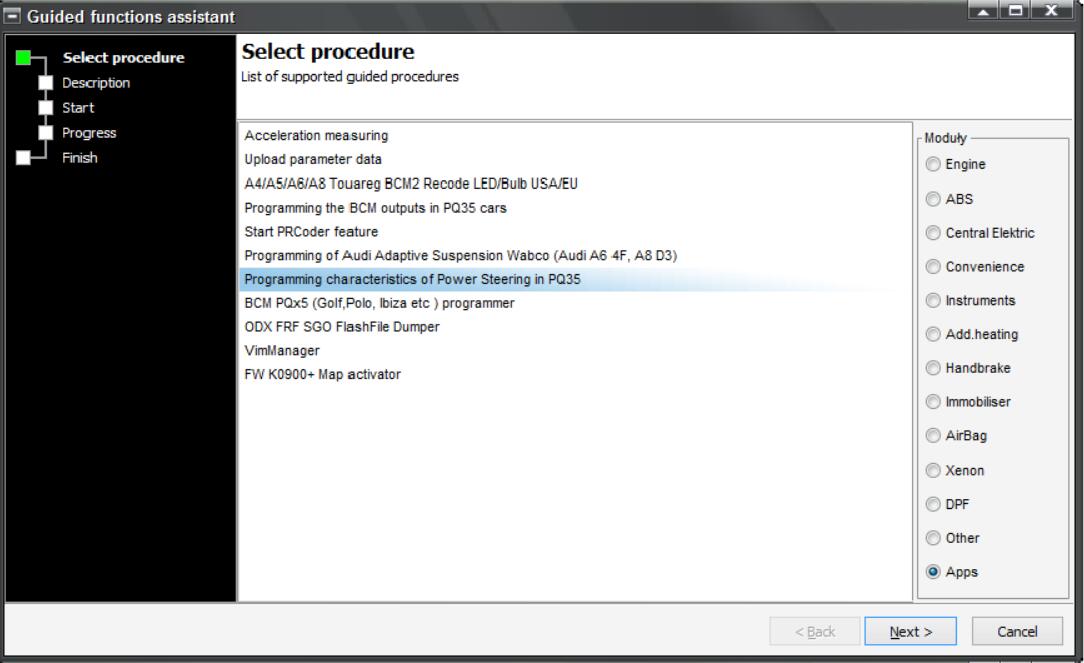 This procedures starts characteristics programmer of the electric power steering installed in PQ35 cars.Require SW versionn 3300+.
Conditions:
Ignition on
The engine not running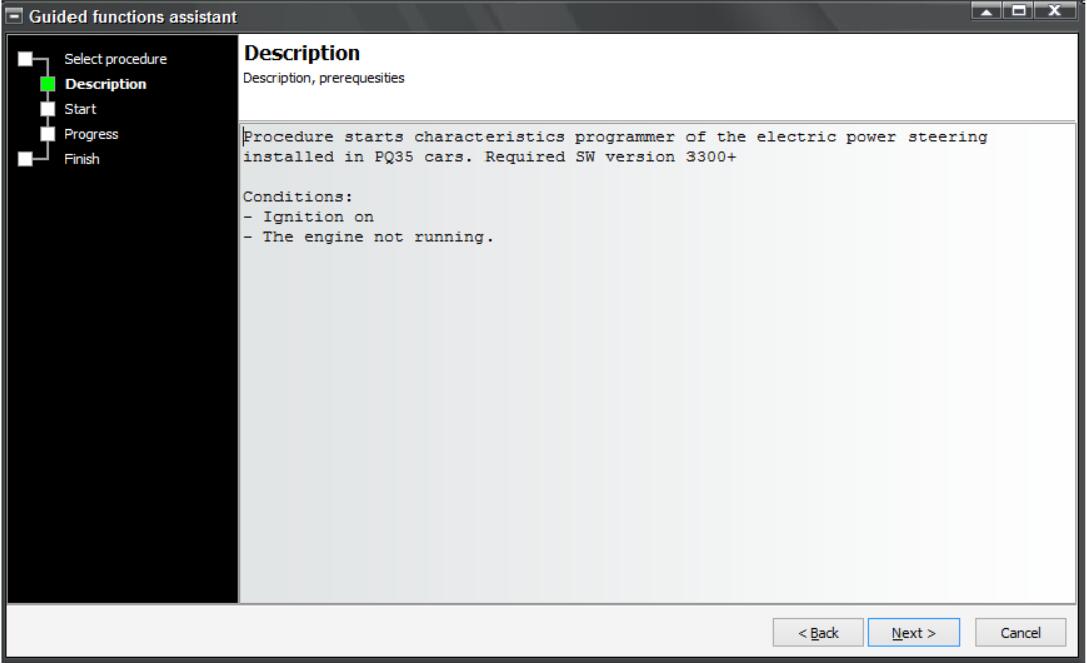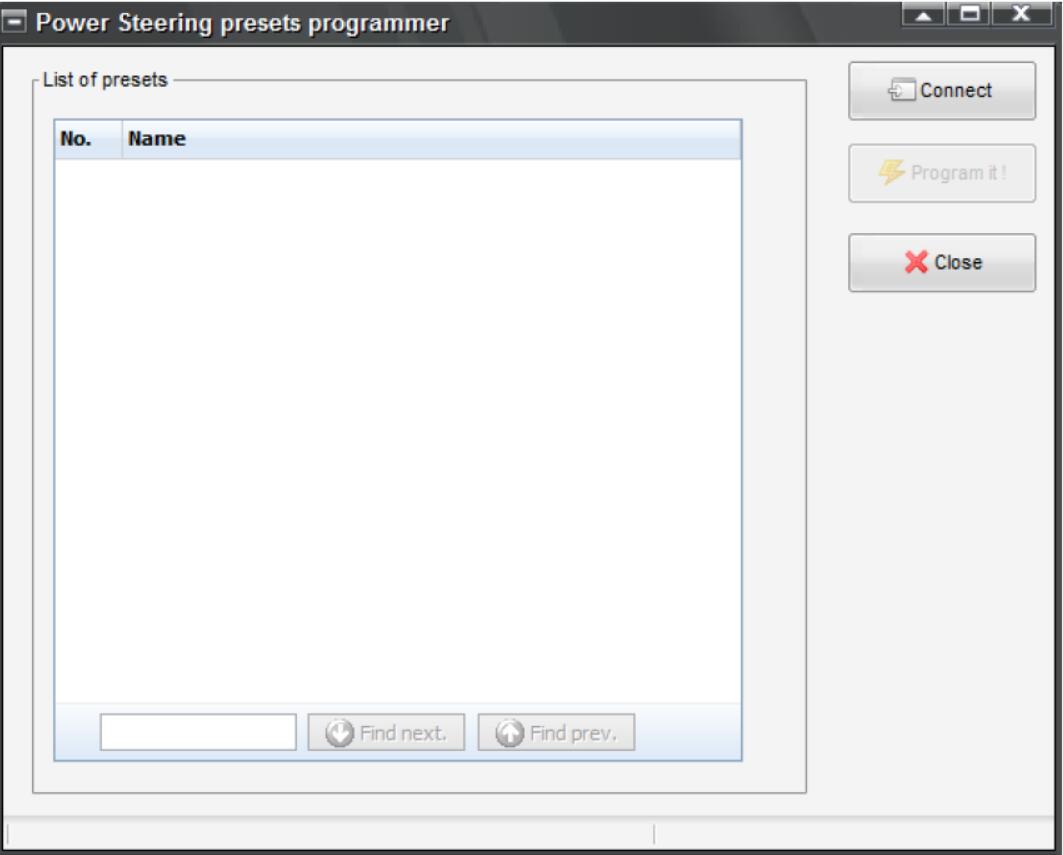 This post is from China OBD2, Chinaobd2 is a leading supplier of all kinds of Car Diagnostic Tool, Truck Diagnostic Tool, OBD2 Code Reader, Car Key Programmer,ECU Chip Tunning,etc. The main popular diagnostic tools for workshop are:Vag COM, VAS5054A, GM Tech2, iProg+ Programmer, Orange 5 programmer, Scania VCI3, etc.
How useful was this post?
Click on a star to rate it!
Average rating / 5. Vote count:
This Post:
VW PQ35 Golf 6,Passat Power Assisted Steering Control Programming by VCP
From
ChinaOBD2 Official Blog
Please keep this link if you copy the post!
Tags: Car Key Programmer Code Reader diagnostic software ECU Chip Tunning gm iprog key Key Pro OBD2 original program Scania VCI vci VW wholesale