This article a guide on how to perform KOEO (Key-On Engine-Off) test. The test displays fault codes occured during the test. The PCM under test on the video has disconnected most components, thus a lot of errors.
Preparations:
FCOM Ford OBD2 Diagnostic Software Download
How to Install FCOM Diagnostic Software on Window/Linux
Preparations:
Plug your FCON interface to vehicle,then run FCOM software
Click "Select Control Unit"
Then select "PCM-Power Control Module (Engine ECU)" under Powertrain label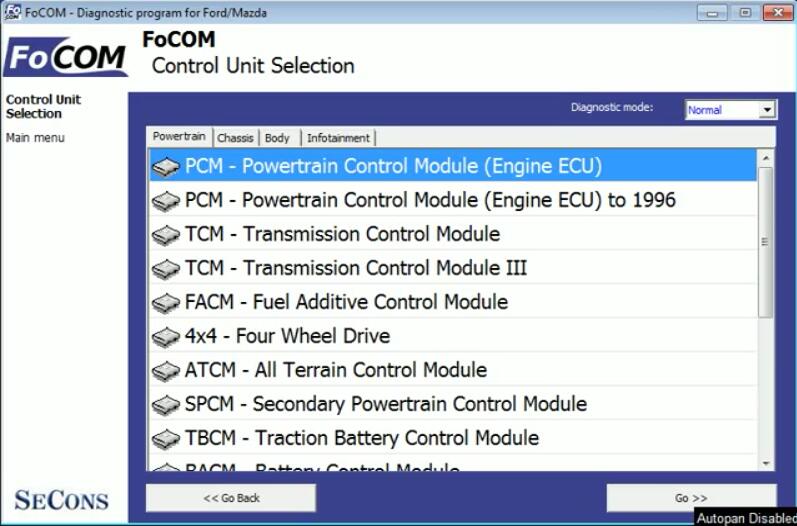 Click "Actuators activation" under "Advanced functions"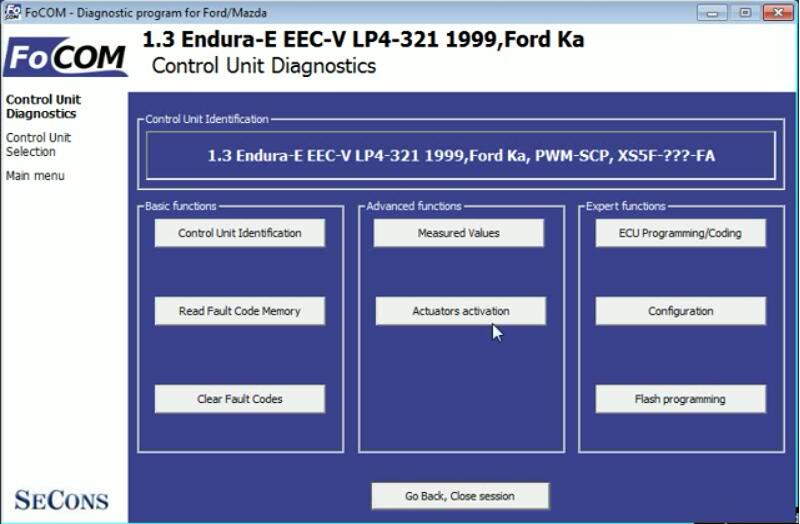 Select "Key On Engine Off test",then click "Run Test"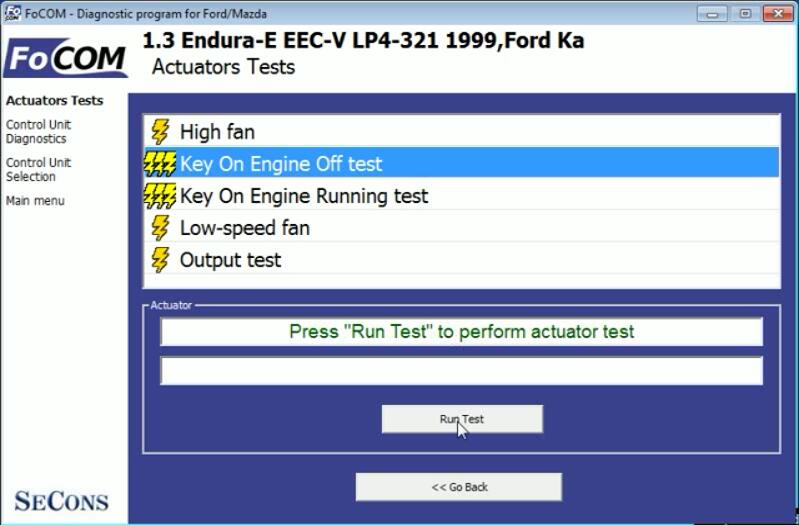 Here,the PCM has disconnected most components,so it show a lot of DTCs as below picture.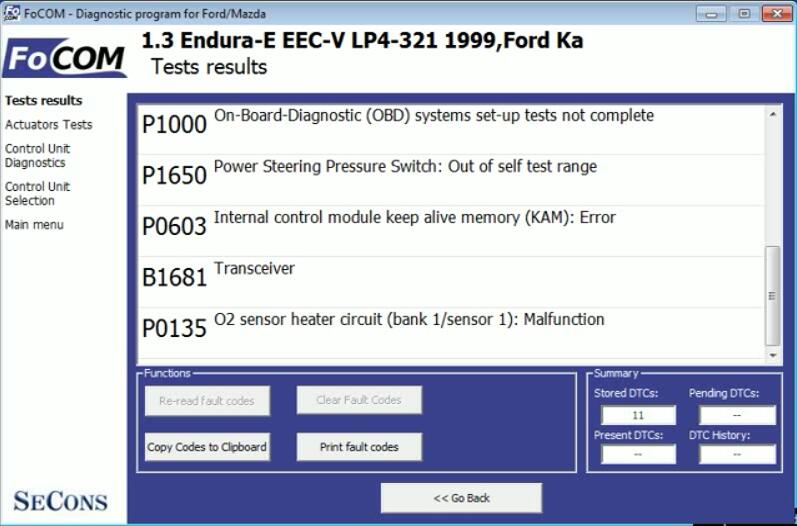 This post is from China OBD2, Chinaobd2 is a leading supplier of all kinds of Car Diagnostic Tool, Truck Diagnostic Tool, OBD2 Code Reader, Car Key Programmer,ECU Chip Tunning,etc. The main popular diagnostic tools for workshop are:Vag COM, VAS5054A, GM Tech2, iProg+ Programmer, Orange 5 programmer, Scania VCI3, etc.
How useful was this post?
Click on a star to rate it!
Average rating / 5. Vote count:
This Post:
FCOM Key On Engine Off KOEO Test for Ford Ka 1999
From
ChinaOBD2 Official Blog
Please keep this link if you copy the post!
Tags: Car Key Programmer Code Reader ECU Chip Tunning Ford gm iprog key Key Pro OBD2 original program Scania VCI vci wholesale